This post may contain affiliate links. We earn from qualifying purchases. Learn More
The next show to join the "Sheridan-verse" is Lawman: Bass Reeves. The series tells the real-life story of Bass Reeves, the first black U.S. deputy marshal to serve West of the Mississippi River.
After escaping a life of slavery, Reeves fled to Indian Territory where he lived among the Seminole. He learned their language while also becoming an expert shooter, hunter, and tracker.
Once Reeves gained his freedom with the Emancipation Proclamation he moved to Arkansas where he started a family and farm. After a decade in Arkansas, Reeves was recruited by US deputy marshal Sherrill Lynn to join his posse. He went on to begin a career as a federal peace officer in the Indian Territory.
During his time as a U.S. deputy marshal, Reeves arrested over 3,000 people while never receiving an injury. He went on to have a legendary career as a lawman.
Who Plays Bass Reeves in Lawman: Bass Reeves?
British actor David Oyelowo takes on the role of Bass Reeves in the upcoming series Lawman: Bass Reeves. Oyelowo was born on April 1, 1976, in Oxford, England. In addition to acting, he is also a producer and director.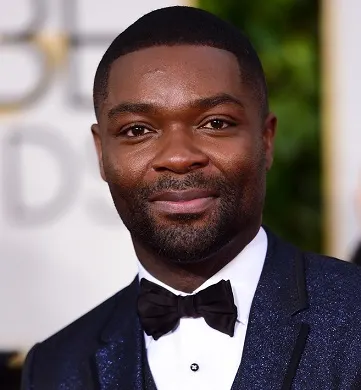 While enrolled in theatre studies at City and Islington College, Oyelowo's teacher suggested that he pursue a career in acting. He went on to enroll in a year in an acting foundation course, at the London Academy of Music and Dramatic Art. He went on to complete a three-year training in 1998.
Oyelowo began his acting career in 1998. In addition to film and television, he is also a stage actor, previously performing with the Royal Shakespeare Company.
Oyelowo rose to prominence for his award-winning role as Martin Luther King Jr. in Selma (2014). His other notable roles include The Butler (2013), Nightingale (2014), Queen of Katwe (2016), and Silo (2023-).
Oyelowo has British, Nigerian, and American citizenship. He is married to actress Jessica Oyelowo and together they have four children.
Notable David Oyelowo Films
The Help (2011) as Preacher Green
Middle of Nowhere (2012) as Brian
The Butler (2013) as Louis Gaines
Nightingale (2014) as Peter Snowden
Selma (2014) as Martin Luther King Jr.
Star Wars Rebels (2014-2018) as Alexsandr Kallus
Queen of Katwe (2014) as Robert Katende
A United Kingdom (2016) as Seretse Khama
The Lion Guard (2017-2019) as Scar
Les Misérables (2018) as Javert
The Girl Before (2021) as Edward
Silo (2023-) as Holston
David Oyelowo is an Omoba of the Yoruba People
David Oyelowo's father is from Oyo State, in western Nigeria, and his mother is Igbo, in southern Nigeria. His grandfather was king of "a part of Oyo State called Awe" and he is an omoba (or prince) of the Yoruba people in the Nigerian chieftaincy system.
"It sounds way more impressive than it actually is. There are so many royal families in Africa," said Oyelowo.
"Royal families are a dime a dozen in Nigeria," he continues "What we think of as royalty in the UK is very different to royalty in Nigeria: if you were to throw a stone there, you would hit about 30 princes. So it's a bit more like being the Prince of Islington: it was useful for getting dates but probably not much else."
David Oyelowo is an Award-Winning Actor
Oyelowo is an award-winning actor, taking home a Critics' Choice Award for Nightingale and two NAACP Image Awards for The Butler and Selma, among other awards. He also received nominations for two Golden Globe Awards, two Primetime Emmy Awards, a Screen Actors Guild Award, and a BAFTA Award.
David Oyelowo is an Officer of the Order of the British Empire (OBE)
Oyelowo was appointed an Officer of the Order of the British Empire (OBE) for his services to drama. He was given the honor by Queen Elizabeth II in the 2016 New Year Honours.
David Oyelowo Established the David Oyelowo Leadership Scholarship
In association with The Geanco Foundation, Oyelowo established the David Oyelowo Leadership Scholarship in 2015. The scholarship fully funds "the education and rehabilitation of girls who have been directly affected by terrorism in Nigeria." Oyelowo's work has provided over 30 girls with an education in Nigeria.
The scholarship provides girls with full tuition, room & board, and healthcare. In addition, it provides girls with female mentors that provide critical social and emotional support to allow the young girls to flourish.
David Oyelowo Spent Plenty of Time Preparing for His Role of Bass Reeves
Oyelowo has spent plenty of time preparing for his role as Bass Reeves. He has spent plenty of time in the saddle sharpening his horseback riding skills. In an Instagram post, Oyelowo can be seen showing off his riding abilities.
"Being in the world of Taylor Sheridan, you have the best in the business to teach you all of that. I am about to get deep into the world of horse riding. I do ride, but this guy was at a completely other level. It's going to be a lot of fun. The guns, the horses… I'm gonna be a kid in a candy store," said Oyelowo.
FAQs About David Oyelowo
What is David Oyelowo's Net Worth?
David Oyelowo has an estimated net worth of $6 million. He has accumulated wealth from acting, directing, and producing.
Where Does David Oyelowo Live?
David Oyelowo lives in Los Angeles, California, with his wife and four kids. Prior to California, the family lived in Brighton.