Our readers support us. This post may contain affiliate links. We earn from qualifying purchases. Learn More
Rip Wheeler's edgy character needs no introduction to the fans of the hit series Yellowstone (2018- ). He is the right-hand man of John Dutton, who took him in after Rip killed his abusive father as a child.
Included in our best Yellowstone characters list, Rip's no-nonsense style and strong sense of justice have quickly made him a fan favorite back in Season 1.
Cole Kenneth Hauser is an American actor who plays Rip Wheeler on Yellowstone. He was born in 1975 in Santa Barbara, California, to Wings Hauser and Cass Warner.
| | |
| --- | --- |
| Born: | March 22, 1975 (age 47) |
| Birthplace: | Santa Barbara, California, U.S. |
| Height: | 1.85 m |
| Wife: | Cynthia Daniel |
| Children: | 3 |
| Zodiac Sign: | Aries |
Cole Hauser has now been in the show business for over 20 years. He is a well-seasoned actor with many impressive credits under his sleeve.
His experience in the industry and friendship with show creator John Linson are what won him the dream role of Rip Wheeler on Yellowstone.
Cole Hauser Was Born Into a Celebrity Family
As it turns out, the talented Yellowstone actor comes from a family that has made history in the entertainment business.
One of his maternal great-grandfathers was none other than Harry Warner, a founding member of the legendary Warner Bros. Studios!
Academy Award-winning screenwriter Dwight Hauser and Hollywood screenwriter and film producer Milton Sperling were also among his ancestors.
Cole Hauser's parents are also both professionals of the industry. His mother, Cass Warner, is the founder of the production company Warner Sisters. She is from a Jewish family of Austrian, Polish, and Russian descent.
Whereas, his father Wings Hauser has decades' worth of film and television credits that include The Young & the Restless (1973- ), Magnum, P.I. (1980-1988), Bones (2005-2017), and Criminal Minds (2005-2020), among others. He is of Irish, German, and Belgian descent.
Sadly, Hauser's parents divorced in 1977, when he was just two years old. In the years that followed, his mother moved Hauser and his siblings from their home in Santa Barbara to Oregon, Florida, and then back to Santa Barbara.
At the age of fifteen, Cole Hauser reconnected with his father who taught him all about auditioning. He spent a year living with him before he dropped out of high school to start a career in acting.
Hauser Left School at 16 To Start an Acting Career
Though Cole Hauser was never enthusiastic about school, he enjoyed playing a variety of sports. As a teenager, he attended a talent summer camp in New England, where he gained admission to the short-listed circle of talent.
Shortly afterward, he won the lead role in the stage play Dark of the Moon and received a standing ovation for his performance.
At sixteen, however, he decided the classical route of higher education wasn't for him and dropped out.
Hauser's first movie role was in School Ties (1992), where he shared the screen with many up-and-coming actors.
While filming, he became friends with Matt Damon and Ben Affleck, with whom he co-starred in future movies.
Related: 20 Yellowstone Trivia Questions For Devoted Fans
What Movies Did Cole Hauser Star in?
Hauser's early career features movie credits such as Dazed and Confused (1993), Higher Learning (1995), Good Will Hunting (1997), and Tigerland (2000).
His performance in Tigerland earned him a nomination for the Independent Spirit Award for Best Supporting Male in 2001.
A decade into his acting career, Hauser landed a role opposite Bruce Willis and Colin Farrell in Hart's War (2002). He also appeared in the American drama White Oleander (2002), for which he received a Movieline Breakthrough Performance award.
The following year, he made an appearance as a mob boss in 2 Fast 2 Furious (2003). Moreover, he won a Young Hollywood Award in the category of Breakthrough Performance – Male.
Hauser landed his first lead role in Mel Gibson's Paparazzi (2004), followed by The Cave (2005). Later on, he appeared in A Good Day to Die Hard (2013) as CIA Agent Mike Collins and acted opposite Johnny Depp as Colonel Stevens in Transcendence (2014).
On the small screen, Cole Hauser starred in several police drama series, such as High Incident (1996-1997), Chase (2010-2011), and Rogue (2013-2017). In 2018, he landed his dream role of Rip Wheeler on Yellowstone.
See Cole Hauser's full TV and Movies list here.
Cole Hauser Chose His Own Role in Yellowstone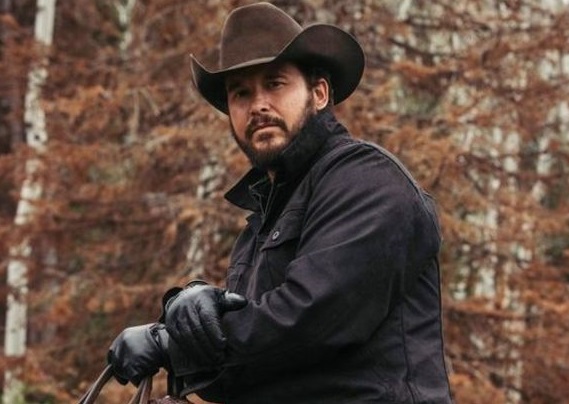 According to his interview with Men's Journal, Cole Hauser was among the first actors to read the pilot script of Yellowstone, thanks to his friendship with John Linson.
At the time, the roles of John Dutton's sons and Rip were still open, and Hauser had the privilege to choose a preferred role.
Despite Rip only appearing in two scenes of the pilot, Hauser instantly connected with his character.
"He only had two scenes in the pilot, but something about that guy really pulled at my heart strings. I could already sense there could be some amazing growth with him," the actor told Men's Journal.
Although Rip was initially going to be a smaller character in the show, thanks to Hauser's outstanding portrayal of the character, Sheridan decided to write Rip into more scenes. And so it happened that Hauser became a member of the core Yellowstone cast.
Related: 35 Best Yellowstone Quotes
Hauser Loves Working With Horses on the Yellowstone Set
As it turns out, horses were a big part of Cole Hauser's childhood.
After moving from Santa Barbara to Oregon with his mother and siblings, Hauser spent his early years on a farm with horses and other animals.
Therefore, he was more than excited to be working with horses on the Yellowstone set. Like most members of the core cast, he also attended "Cowboy Camp" organized by Jake Ream, a real-life cowboy who plays Jake on Yellowstone.
Due to his previous experience in horse riding, Sheridan allowed Hauser to ride a variety of horses. The actor also got to work closely with some of the best cowboys in the world, which was an absolute dream come true for him.
"Eventually, I got to the place where I would completely forget I was on a horse because it was second nature. I could just do my job as an actor, hitting my marks and saying my lines," the actor shared in Men's Journal.
He is Good Friends With His Equine Co-Star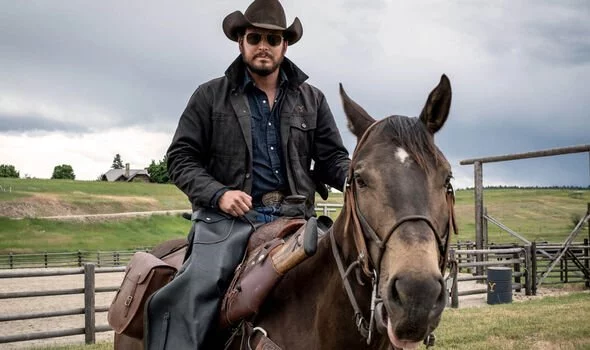 Cole Hauser's main horse on the Yellowstone set is called Dude. The gelding and Hauser have been working closely together for a number of years now and developed mutual trust and respect towards each other. According to the actor, he and Dude are good friends and work well together.
What's more, Hauser also enjoys getting in the saddle when he's not on camera. In his off time between scenes, he would often head to the ranch and go for a relaxing ride.
Who is Cole Hauser Married To?
Cole Hauser is married to former actress, model, and photographer Cynthia Daniel. The couple married in 2006 and currently lives outside Los Angeles with their three children.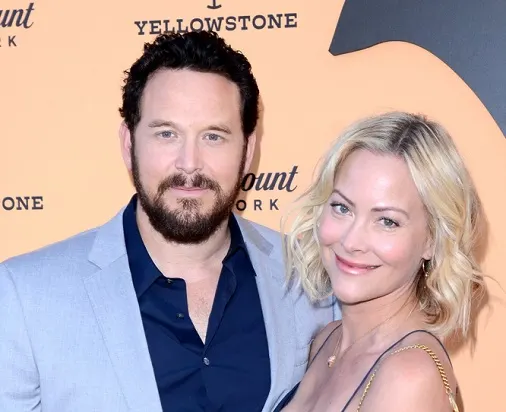 Other than her marriage, Cynthia Daniel is most famous for playing Elizabeth Wakefield in the TV adaptation of the novel series "Sweet Valley High". She shared the screen with her real-life twin sister Brittany Daniel, who played her character's twin Jessica Wakefield.
The two sisters began a modeling career when they were just 11 years old. After appearing in a series of ads for Doublemint gum, they became known as the Doublemint Twins.
According to Country Living, Cynthia Daniel retired from acting in 2002. Together with Cole Hauser, they have two sons (Ryland and Colt) and one daughter (Steely Rose).
5 Things You Didn't Know About Cole Hauser
Cole Hauser has three siblings and a half-sibling
His step-grandfather Stanley Sheinbaum is a former LAPD police commissioner.
He grew up on a farm with horses in Eugene, Oregon
His paternal great-grandfather was the first governor of Montana
He enjoys hanging out with Taylor Sheridan and his wife, Nicole
What Does Rip Wheeler do in Yellowstone?
Rip Wheeler is the uncompromising ranch foreman who maintains order on the Dutton Ranch in Yellowstone. He is extremely loyal to John Dutton and executes his every order without question.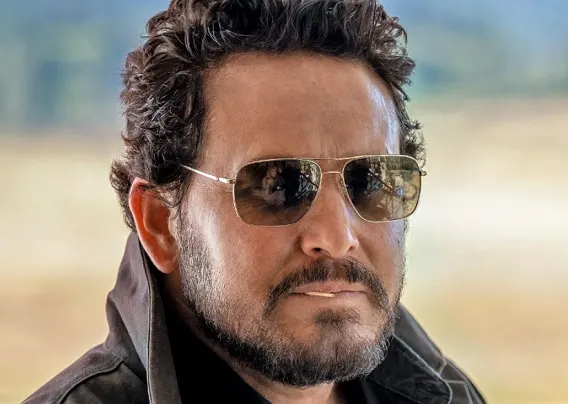 Rip is the leader of the Yellowstone Ranch hands living in the bunkhouse and makes sure the day-to-day operations of the ranch run smoothly.
The ranch hand also protects the ranch and its inhabitants from enemies that want to take down the powerful Dutton family.
Related: 30 Best Rip Wheeler Quotes
Why is Rip Branded on Yellowstone?
Rip is branded on Yellowstone because he once had to prove his loyalty and commitment to John Dutton. John gave the young Rip a second chance following his murderous crime with the condition that he takes the brand.
Branding has a powerful meaning in the Yellowstone series. Once an employee of the Dutton Ranch takes the brand, they are guaranteed a forever home on the ranch and protection from harm. However, wearing the brand also means the person can never leave and is "owned" by John Dutton.
Related: Does Rip Wheeler Die in Yellowstone?