This post may contain affiliate links. We earn from qualifying purchases. Learn More
Rip Wheeler is John Dutton's right-hand man and everyone's favorite cowboy on Yellowstone. He is tough, loyal, and often a 'fixer' at the ranch. However, he has a soft spot for his wife Beth.
Without Rip, Yellowstone wouldn't be the same. His character has been a part of the show since season one and he is an irreplaceable member of the ranch.
Rip is a complex character with a tragic past and a hard-working yet often ruthless disposition. Rip has become a favorite character of many Yellowstone fans.
Who Plays Rip Weeler on Yellowstone?
Cole Hauser plays Rip Wheeler in the Yellowstone TV series. Hauser is an American actor born in 1975 in Santa Barbara, California, to Wings Hauser and Cass Warner.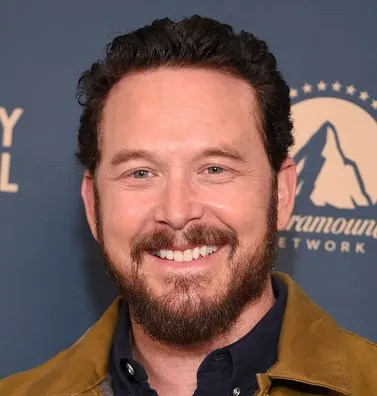 | | |
| --- | --- |
| Born: | March 22, 1975 (age 47) |
| Birthplace: | Santa Barbara, California, U.S. |
| Height: | 1.85 m |
| Wife: | Cynthia Daniel |
| Children: | 3 |
| Zodiac Sign: | Aries |
Hauser has three siblings as well as one half-sibling. Growing up, his family moved around quite a bit.
Hauser kicked off his acting career in 1992 with his role as Dr. Glidden in the film Frame-Up II: The Cover-Up. He went on to star in his first major film that same year with School Ties alongside Brendan Fraser, Ben Affleck, and Matt Damon.
Cole Hauser has now been in show business for over 20 years. He is a well-seasoned actor with many impressive credits under his sleeve.
His experience in the industry and friendship with show creator John Linson is what won him the dream role of Rip Wheeler on Yellowstone.
Cole Hauser TV Shows and Movies
School Ties (1992) as Jack Connors
Dazed and Confused (1993) as Benny O'Donnell
Higher Learning (1995) as Scott Moss
Good Will Hunting (1997) as Billy McBride
The Hi-Lo Country (1998) as Little Boy Matson
Tigerland (2000) as Staff Sergeant Cota
Hart's War (2002) as Staff Sergeant Vic W. Bedford
White Oleander (2002) as Ray Pruitt
2 Fast 2 Furious (2003) as Carter Verone
Paparazzi (2004) as Bo Laramie
The Cave (2005) as Jack McAllister
K-Ville (2007-2008) as Trevor Cobb
Chase (2010-2011) as Jimmy Godfrey
A Good Day to Die Hard (2013) as CIA Agent Mike Collins
Rogue (2013-2017) as Ethan Kelly
Transcendence (2014) as Colonel Stevens
The Lizzie Borden Chronicles (2015) as Charles Siringo
Yellowstone (2018-present) as Rip Wheeler
Facts About Cole Hauser
1. Cole Hauser Was Born Into a Celebrity Family
As it turns out, the talented Yellowstone actor comes from a family that has made history in the entertainment business.
One of his maternal great-grandfathers was none other than Harry Warner, a founding member of the legendary Warner Bros. Studios!
Academy Award-winning screenwriter Dwight Hauser and Hollywood screenwriter and film producer Milton Sperling were also among his ancestors.
Cole Hauser's parents are also both professionals in the industry. His mother, Cass Warner, is the founder of the production company Warner Sisters. She is from a Jewish family of Austrian, Polish, and Russian descent.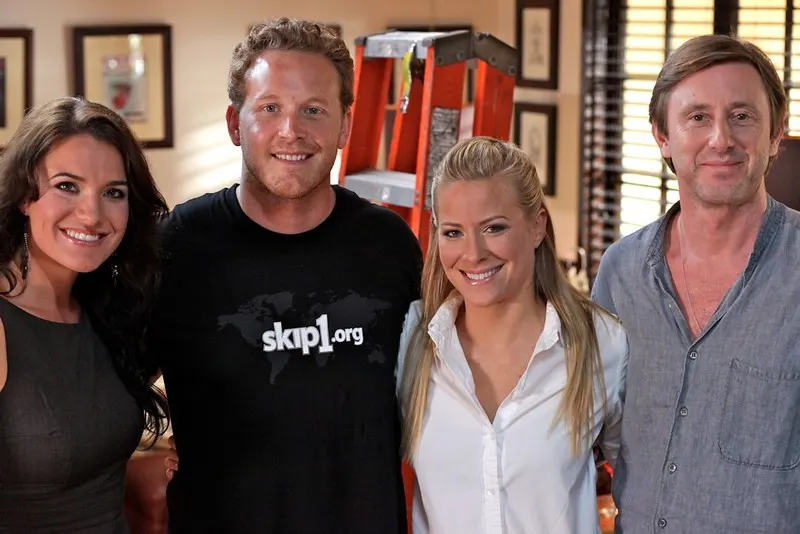 Whereas, his father Wings Hauser has decades' worth of film and television credits that include The Young & the Restless (1973- ), Magnum, P.I. (1980-1988), Bones (2005-2017), and Criminal Minds (2005-2020), among others. He is of Irish, German, and Belgian descent.
Sadly, Hauser's parents divorced in 1977, when he was just two years old. In the years that followed, his mother moved Hauser and his siblings from their home in Santa Barbara to Oregon, Florida, and then back to Santa Barbara.
At the age of fifteen, Cole Hauser reconnected with his father who taught him all about auditioning. He spent a year living with him before he dropped out of high school to start a career in acting.
2. Hauser Left School at 16 To Start an Acting Career
Though Cole Hauser was never enthusiastic about school, he enjoyed playing a variety of sports. As a teenager, he attended a talent summer camp in New England, where he gained admission to the short-listed circle of talent.
Shortly afterward, he won the lead role in the stage play Dark of the Moon and received a standing ovation for his performance.
At sixteen, however, he decided the classical route of higher education wasn't for him and dropped out.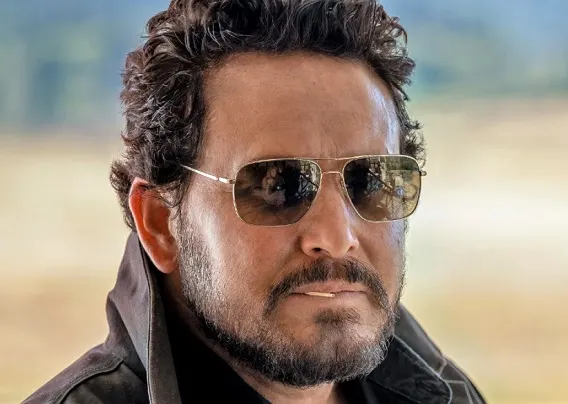 Hauser's first big movie role was in School Ties (1992), where he shared the screen with many up-and-coming actors.
While filming, he became friends with Matt Damon and Ben Affleck, with whom he co-starred in future movies.
Also, take our fun Yellowstone quiz.
3. Cole Hauser Chose His Own Role in Yellowstone
According to his interview with Men's Journal, Cole Hauser was among the first actors to read the pilot script of Yellowstone, thanks to his friendship with John Linson.
At the time, the roles of John Dutton's sons and Rip were still open, and Hauser had the privilege to choose a preferred role.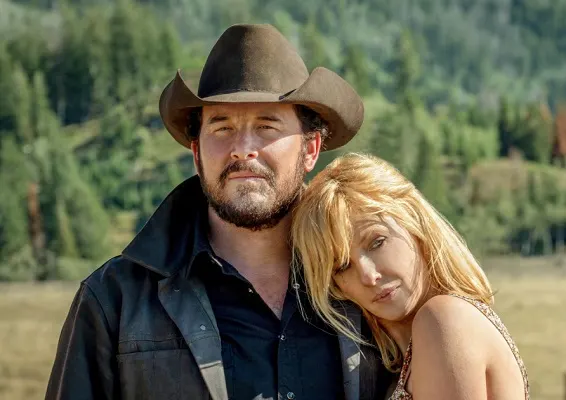 Despite Rip only appearing in two scenes of the pilot, Hauser instantly connected with his character.
"He only had two scenes in the pilot, but something about that guy really pulled at my heart strings. I could already sense there could be some amazing growth with him," the actor told Men's Journal.
Although Rip was initially going to be a smaller character in the show, thanks to Hauser's outstanding portrayal of the character, Sheridan decided to write Rip into more scenes. And so it happened that Hauser became a member of the core Yellowstone cast.
4. Hauser Loves Working With Horses on the Yellowstone Set
As it turns out, horses were a big part of Cole Hauser's childhood. After moving from Santa Barbara to Oregon with his mother and siblings, Hauser spent his early years on a farm with horses and other animals.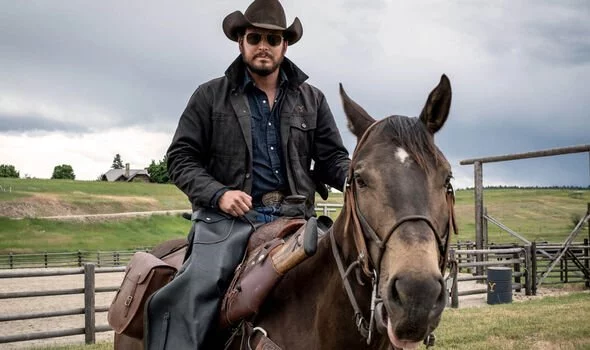 Therefore, he was more than excited to be working with horses on the Yellowstone set. Like most members of the core cast, he also attended "Cowboy Camp" organized by Jake Ream, a real-life cowboy who plays Jake on Yellowstone.
Due to his previous experience in horse riding, Sheridan allowed Hauser to ride a variety of horses. The actor also got to work closely with some of the best cowboys in the world, which was an absolute dream come true for him.
"Eventually, I got to the place where I would completely forget I was on a horse because it was second nature. I could just do my job as an actor, hitting my marks and saying my lines," the actor shared in Men's Journal.
5. He is Good Friends With His Equine Co-Star
Cole Hauser's main horse on the Yellowstone set is called Dude. The gelding and Hauser have been working closely together for a number of years now and developed mutual trust and respect toward each other.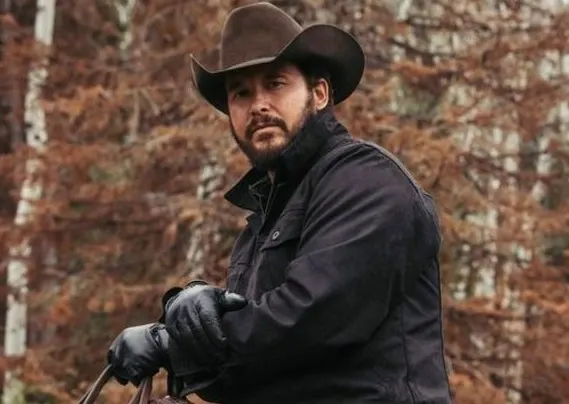 According to the actor, he and Dude are good friends and work well together.
What's more, Hauser also enjoys getting in the saddle when he's not on camera. In his off time between scenes, he would often head to the ranch and go for a relaxing ride.
6. He is the New Face of PBR
On February 27, 2023, Hauser struck up a partnership with PBR to celebrate multi-generational cowboy values. The multifaced campaign is inviting everyone "to be more cowboy in their lives and promoting Western values such as hard work, honesty, integrity, sacrifice, and service."
Hauser will be a part of PBR's social media as well as attending events in person. Together, Hauser and PBR will promote the cowboy lifestyle while also supporting the Special Operations Warrior Foundation.
"I'm excited to partner up with the PBR to tell stories revealing the humanity of a group of extraordinary bull-riding cowboys," said Hauser. "Together, we will pull back the curtain in an uplifting way to celebrate family, loyalty, love, honor, determination, and friendship representing the best of Americana."
5 More Facts About Cole Hauser
He grew up on a farm with horses in Eugene, Oregon
Cole Hauser has three siblings and a half-sibling
His step-grandfather Stanley Sheinbaum is a former LAPD police commissioner.
His paternal great-grandfather was the first governor of Montana
He enjoys hanging out with Taylor Sheridan and his wife, Nicole
Also, take our fun Yellowstone Personality Quiz to see if you're most like Rip Wheeler.
Who is Cole Hauser Married To?
Cole Hauser is married to former actress, model, and photographer Cynthia Daniel. The couple married in 2006.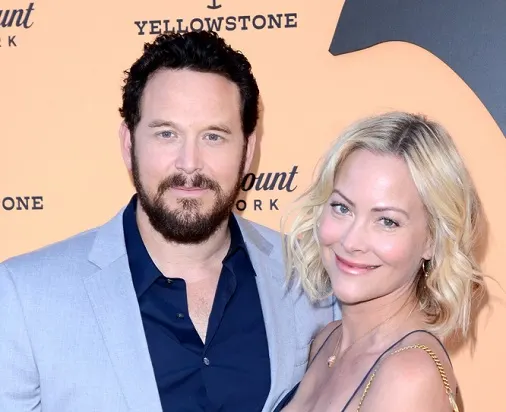 Other than her marriage, Cynthia Daniel is most famous for playing Elizabeth Wakefield in the TV adaptation of the novel series "Sweet Valley High". She shared the screen with her real-life twin sister Brittany Daniel, who played her character's twin Jessica Wakefield.
The two sisters began a modeling career when they were just 11 years old. After appearing in a series of ads for Doublemint gum, they became known as the Doublemint Twins.
According to Country Living, Cynthia Daniel retired from acting in 2002.
Also, read our guide on who the Yellowstone actors are dating in real-life.
Does Cole Hauser Have Kids?
Cole Hauser has three children with his wife Cynthia: Colt, Ryland, and Steely Rose. The family currently resides in Florida. Colt was born in 2004, Ryland was born in 2008, and Steely Rose was born in 2013.
How Much Does Cole Hauser Make on Yellowstone?
According to reports, Cole Hauser makes $200,000 per episode of Yellowstone. With 14 episodes in season five, this means that Hauser will bring home $2.8 million from just this season.
His co-stars Kelly Reilly (Beth Dutton), Luke Grimes (Kayce Dutton), Wes Bentley (Jamie Dutton), and Kelsey Asbille (Monica Dutton) all also make $200,000 per episode.
What is Cole Hauser's Net Worth?
Cole Hauser has an estimated net worth of $8 million. With the wide success of Yellowstone, his net worth is likely to increase over the next few years.
Young Cole Hauser
Cole Hauser's passion for acting began at a young age, as he was just 17 when he landed his first acting credit. His success in acting is in part to his family's history in show business.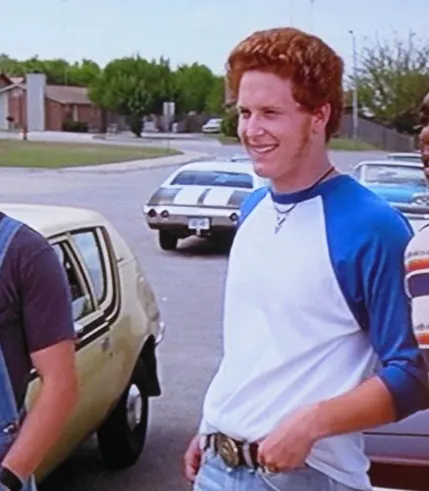 As a kid, Hauser competed heavily in sports but didn't fully commit to his academic career. Instead of focusing on his schoolwork, he decided to make a big move into acting.
The gamble of leaving school at 16 to begin acting paid off. Hauser has become one of the most recognizable actors on television thanks to his role in Yellowstone.
Related: Does Rip Wheeler Die in Yellowstone?