Our readers support us. This post may contain affiliate links. We earn from qualifying purchases. Learn More
Many people recognize Cole Hauser as Rip from Yellowstone, as he has become a fan favorite on the hit show. However, there are several other notable Cole Hauser movies and TV shows, as he has quite a successful career in Hollywood.
Cole Hauser is an American actor and producer born on March 22, 1975, in Santa Barbara, California. He is married to former actress and photographer Cynthia Daniel and the couple has three children together. Hauser's net worth is an estimated $8 million.
Cole Hauser began acting in 1992 and has gone on to star in numerous movies and TV shows. His mother, Cass Warner, is a third-generation filmmaker, and his father, Wings Hauser, is an actor and director.
Hauser's mother and father are not the only Hollywood stars in the family. His paternal grandfather, Dwight Hauser, was an Academy Award-winning screenwriter, and his maternal grandfather, Milton Sperling, was a Hollywood screenwriter and film producer.
In addition, his great-grandfather Harry Warner was a founding partner of Warner Bros.
Here is a ranking of Cole Hauser's most notable TV and Movie roles from worst to best.
20. The Cave (2005)
In the 2005 horror movie The Cave, Hauser played Jack McAllister, one of two adventurous professional cave explorers. While exploring a cave system in Romania, a group of divers and scientists encounter a pack of deadly creatures.
While the movie offers an interesting premise and shows off Hauser's range to act in different genres, The Cave received plenty of poor feedback from film critics.
19. 2 Fast 2 Furious (2003)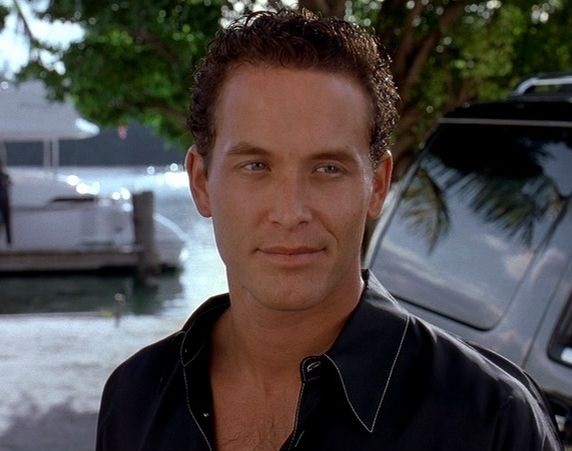 Another one of Hauser's biggest films is the 2003 movie 2 Fast 2 Furious. The movie follows an ex-police officer who moves from Los Angeles to Miami to start over. In the film, Hauser plays Carter Verone, a ruthless Argentinian drug lord.
While 2 Fast 2 Furious is one of the most popular movies within the Fast franchise, the movie received a lot of critical feedback. However, Hauser's role showcased his acting abilities.
18. Transcendence (2014)
Hauser starred in the 2014 sci-fi film Transcendence. He played Colonel Stevens, a military officer. The movie's premise follows a scientist in the field of Artificial Intelligence who uploads his consciousness to a sentient machine.
While the movie received mixed reviews, Hauser once again showcases his ability to act in different genres.
17. The Stone Angel (2007)
In 2007, Hauser starred in The Stone Angel. He played young Bram Shipley, with his father starring as the older version of that character.
The movie follows a 90-year-old woman who returns to the home she grew up in to make peace with her dysfunctional family. Hauser does a wonderful job playing his lovable character in the film.
16. The Hi-Lo Country (1998)
Hauser starred in the 1998 western film The Hi-Lo Country as Little Boy Matson. In the movie, cowboy pals Pete Calder and Big Boy Matson return to ranching after WWII. However, their friendship is tested when they fall in love with the same girl.
15. Olympus Has Fallen (2013)
In 2013, Hauser starred in the action thriller Olympus Has Fallen. In the film, Secret Service agent Mike Banning is trapped in the White House after terrorist attacks. He works alongside national security to rescue the President from his kidnappers.
Hauser plays the role of Secret Service Special Agent Roma in Olympus Has Fallen. The film is an enjoyable watch for those who are fans of thriller/action films.
14. School Ties (1992)
Cole Hauser played Jack Connors in the small 1992 film School Ties. In the film, a star quarterback in 1959 receives an opportunity to attend an elite New England preparatory school, however, he is conflicted about telling his Evangelical classmates that he is Jewish. The film is only Hauser's second acting credit.
13. K-Ville (2007)
Cole Hauser played the role of Detective Trevor Cobb in the 2007 drama series "K-Ville." His character was a New Orleans police officer struggling to cope with the aftermath of Hurricane Katrina and the corruption within the police department.
Hauser's intense and authentic performance as Cobb was highly praised and helped to establish him as a skilled actor in the television industry.
12. Pitch Black (2000)
In 2000, Cole Hauser played William J. Johns in Pitch Black. After a spacecraft transporting a prisoner crashes on an empty planet, things take a turn for the worst as predatory creatures attack.
Hauser's character in the movie is a bounty hunter and morphine addict posing as a lawman. The sci-fi movie has become a cult classic and is a film Hauser fans are sure to appreciate.
11. White Oleander (2002)
Hauser starred in the 2002 film White Oleander as Ray Pruitt, the boyfriend of foster mother Starr Thomas. The premise of the movie follows a teenage girl as she journeys through life in different foster homes. The drama is moving and is another great performance by Hauser.
10. Tears of the Sun (2003)
In 2003, Hauser played James "Red" Atkins in the action thriller Tears of the Sun. The movie follows a Navy Seal team that rescues a doctor in the jungle along with all those who she helps.
Hauser's character Red is part of a U.S. Navy SEAL team. While the film received mixed reviews it has become a cult classic among action fans.
9. Like Dandelion Dust (2009)
Hauser starred in the 2009 award-winning independent film Like Dandelion Dust. The movie follows what life is like being a parent from the perspective of two families from different walks of life whose paths cross.
Hauser plays Jack Campbell, an adoptive father whose son is torn away by his abusive birth parents. While the Indie film may not be as well-known as some of Hauser's other roles, it is one of his best performances.
8. All Over Me (1997)
In 1997, Hauser starred in the movie All Over Me. After a violent, meaningless death, everything changed for best friends Claude and Ellen. Hauser takes on the role of Mark, the boyfriend of the main character Ellen.
This poignant coming-of-age story still holds up today. It offers a sensitive and serious approach to the complexity of romantic relationships.
7. Rogue (2014-2017)
From 2014 to 2017, Hauser starred in the police drama Rogue. He played Ethan Kelly, a former soldier, and overseas military contractor in 20 episodes. The police drama includes high-stakes plots and interesting characters.
6. Higher Learning (1995)
In Higher Learning, Cole Hauser played the role of Scott Moss, a white supremacist who becomes increasingly radicalized throughout the film. His portrayal of Scott was complex and nuanced, showing the character's vulnerability and insecurity and his extreme hatred and violence.
Hauser's role in Higher Learning showcased his acting range and set the stage for his future success in Hollywood.
5. Hart's War (2002)
In the 2002 film Hart's War, Hauser starred as Staff Sergeant Vic W. Bedford. His character is the primary antagonist of the film.
Hart's War follows law student Tommy Hart who gets captured as a prisoner of war as a lieutenant during World War II. He must help defend a black prisoner of war who has been falsely accused of murder. While Hauser may not be a likable character in the movie he gives a great performance in the film.
4. Dazed and Confused (1993)
Hauser's first big break was the 1993 film Dazed and Confused. The movie follows a group of rowdy teens in Austin, Texas, as they celebrate their last day of high school.
The film has become a classic comedy as a coming-of-age story. Hauser plays the character Benny O'Donnell, a football player.
3. Tigerland (2000)
Hauser player Staff Sergeant Cota in the 2000 war drama film Tigerland. The film follows a group of recruits going through Advanced Infantry Training at Fort Polk, known as Louisiana's infamous Tigerland. It is the last stop for thousands of soldiers before going off to fight in Vietnam.
The powerful war film has gained much critical acclaim. The film even earned Hauser a nomination for the 2001 Independent Spirit Award for Best Supporting Actor.
2. Good Will Hunting (1997)
Another one of Hauser's big hits was his role in the 1997 film Good Will Hunting. Will Hunting is a janitor who works at M.I.T. and has a gift for mathematics but needs guidance to reach his potential.
Hauser takes on the role of Billy McBride, a friend and drinking buddy of Will Hunting. The highly acclaimed film is a must-watch with powerful and emotional performances.
1. Yellowstone (2018)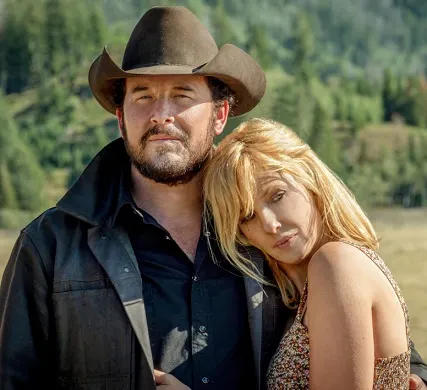 Cole Hauser's most famous for his acting role as Rip Wheeler on Yellowstone. He has been a main cast member since the show's start in 2018, starring in every season so far.
Rip is the trusty ranch foreman of John Dutton. He is loyal, hard-working, and gritty and while you don't want to get on his bad side, he has a soft spot for those dear to him. Hauser's expert portrayal of Rip has gained him a wide fan following as he is one of the favorite characters on Yellowstone.
Also, take our fun Yellowstone personality quiz below.
1. It's Monday morning at the Dutton home and you have a job to do the otherside of the ranch. How would you want to travel there?
2. Someone close to you just betrayed your trust. What do you do?
Pretend to forgive and take advantage later
---
Kick them out of your life
---
3. How would you describe your leadership style?
Fearless and unapologetic
---
Traditional and authoritative
---
Empathetic and supportive
---
4. Your enemy would likely say you are...
5. If you had to participate in a ranch-themed talent show at Yellowstone, what would be your act?
Roasting your fellow ranch friends and family
---
A display of impressive roping skills
---
A heartfelt country song performance
---
A well-researched presentation on ranch history
---
A demonstration of expert cattle wrangling
---
6.
At the end of the day, it's most important that you've preserved your...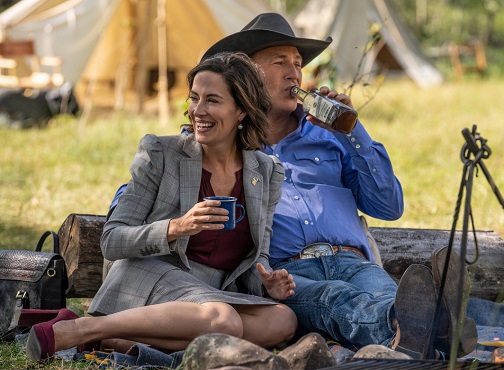 7. Choose an animal that best represents your spirit:
Bear - Protective and strong
---
Golden Retriever - Loyal and loving
---
Fox - Cunning and strategic
---
Wolf - Fierce and devoted
---
8. You just left a body at the Train Station and see someone you know. What do you say you were doing?
You're picking up your child from a friend's house
---
Transporting horses to Billings
---
Returning to the ranch after a meeting
---
Nothing - it's not their business!
---
9.
It's a beautiful spring weekend. How do you enjoy a couple days off?
Drink whiskey or wine at home
---
Hang out at the rodeo or with pals at home
---
10.
If you didn't work at the ranch, which job would you prefer?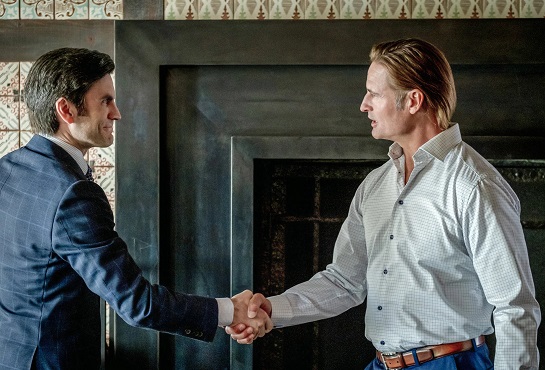 11. If you had to choose a sidekick animal for your ranch adventures, which one would it be?
A strong and dependable horse
---
A clever and resourceful raccoon
---
12. Which quote would you most likely say?
"You build something worth having, someone's gonna try to take it."
---
"I believe in loving with your whole soul and destroying anything that wants to kill what you love."
---
"Cowboy's don't say goodbye."
---
"There's monsters everywhere in this world. You just gotta kill 'em when you find 'em."
---
13. If you didn't live in Montana, where would you rather be?
14. Your greatest struggle in life has been...
15. If you could choose a ranch-related superpower, which one would it be?
Instantly tame any wild horse
---
16. Which is your dream home?
17. You find a genie on the ranch who grants you one ranch-related wish. What do you wish for?
Absolute power over your rivals and enemies
---
A guarantee that the Yellowstone ranch will still in the Dutton family
---
A harmonious and happy life for your fmaily
---
A vast fortune to ensure the ranch's financial stability
---
Unwavering loyalty and trust from all who work on the ranch
---
18. What type of ranch-themed party would you throw to celebrate a successful year?
A high-stakes poker night
---
A family-friendly barbecue and games
---
A refined meal with the family
---
A laid-back bonfire with close friends
---
19. You would rather be remembered as...
20. Which recurring theme in the Yellowstone TV series resonates with you the most?
The struggle for power and control
---
The importance of family bonds and loyalty
---
The conflict between progress and tradition
---
The impact of personal choices and consequences
---
The beauty and harshness of nature and ranch life
---
Share the quiz to show your results !
Subscribe to see your results
Yellowstone Personality Quiz
%%personality%%
%%description%%
But I'm also %%personality%%
%%description%%