This post may contain affiliate links. We earn from qualifying purchases. Learn More
Cole Hauser expertly plays the role of Rip Wheeler in Yellowstone. The loyal ranch foreman has quickly become one of the most popular fictional cowboys in all of cinema.
While Cole Hauser is best known for his role as Rip Wheeler, he has starred in over 30 films and 10 TV series. He has quite a notable career as an actor in Hollywood.
Hauser isn't the only one in his family to find success in show business. He comes from a successful family in the world of entertainment, as his father is actor Wings Hauser and his mother Cass Warner founded the film production company Warner Sisters.
Hauser is even related to film mogul Harry Warner, a founding partner of Warner Bros.
His family background and impressive acting career have brought him substantial wealth. Currently, he resides in Florida with his wife Cynthia Daniel and three children, Colt, Ryland, and Steely Rose.
What is Cole Hauser's Net Worth?
Cole Hauser has an estimated net worth of $8 million. Not only does this come from his success as an actor, but also from considerable inherited wealth.
Hauser began his acting career in 1992 at the age of 17. He is best known for his roles in Dazed and Confused (1993), Good Will Hunting (1997), 2 Fast 2 Furious (2003), Rogue (2014-2017), and Yellowstone (2018-present).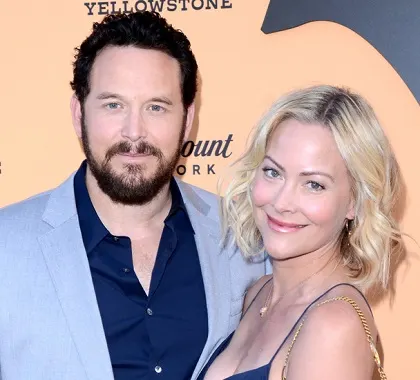 Hauser's wife Cynthia Hauser (formerly Cynthia Daniel) also comes from an acting background, with five acting credits to her name. She now runs a photography business.
With Hauser's continued success in Yellowstone, his net worth is likely to continue to rise. In addition, he continues to act in other roles outside of the neo-Western drama.
While Hauser has worked extensively as an actor, he has also worked as a producer. He was the executive producer of Bad Country (2014) and Panama (2022).
Read more about Cole Hauser and his wife Cynthia Hauser.
How Much Money Does Cole Hauser Make Per Episode of Yellowstone?
Cole Hauser makes $200,000 per episode of Yellowstone. This means with 14 episodes in season 5 he brought home $2.8 million just this most recent season alone.
Hauser's fellow co-stars Kelly Reilly (Beth Dutton), Luke Grimes (Kayce Dutton), Wes Bentley (Jamie Dutton), and Kelsey Asbille (Monica Dutton) also make $200,000 per episode.
While at the beginning of Yellowstone, Kevin Costner made $500,000 per episode, he now makes $1.3 million per episode.
The show's lead star made a whopping $18.2 million for season five alone.
Also read: Is Cole Hauser Leaving Yellowstone?