Our readers support us. This post may contain affiliate links. We earn from qualifying purchases. Learn More
There is no doubt that horses can be expensive, with some horses even selling for more than a million dollars. Fortunately, several breeds on the cheaper side will sell for much more affordable prices.
The cheapest horse breeds on average are the Quarter horse, Mustang, Paint horse, Thoroughbred, and Standardbred. Though prices will vary depending on the horse, there are often many budget-friendly horses for sale within these breeds.
Here are the 5 Cheap Horse Breeds to Consider Buying
1. Quarter Horse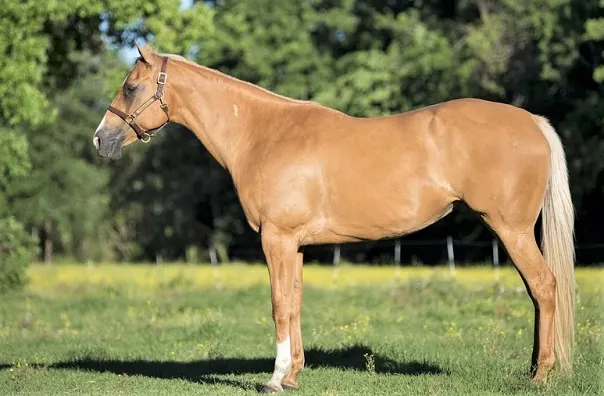 As the most popular horse breed in America, there is no shortage of Quarter horses for sale. With so many Quarter horses for sale, there are plenty available at affordable prices.
Quarter horses make wonderful horses for beginners, thanks to their calm and willing demeanors. They make great horses to own for people of all ages and skill levels. They have stocky, muscular builds and are athletic horses.
Quarter horses are a versatile breed, as they make great horses for barrel racing, western pleasure, hunt seat, jumping, dressage, trail riding, reining, cutting, and much more. They can be competitive show horses, are reliable working horses, and make all-around great pleasure horses.
Though some Quarter horses with champion show records can easily cost over $20,000, you can also find cheaper ones. There are plenty of quality Quarter horses available for $3,000 and under.
2. Mustang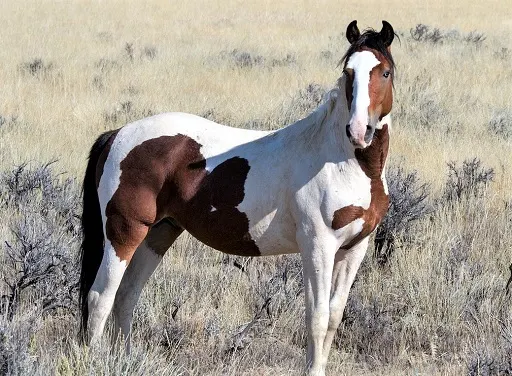 If you are looking for a challenge at an affordable price, a Mustang is a wonderful option. These strong, hardy horses are often sold with no training, so they generally need an experienced rider.
Mustangs often have willing dispositions and are versatile and intelligent horses. They excel at many different things, including western pleasure, jumping, trail riding, dressage, and more. These horses are great for ranch work and showing.
Mustangs are available for adoption through the Bureau of Land Management (BLM). Horses with training start at $125, and horses with no training start at $25. Though prices can go up from there, you can get a Mustang anywhere from $25 to a few thousand dollars, as bids increase from $5-$250 each time.
The BLM even runs an incentive program, where they pay you $1,000 to adopt an untrained or unadopted Mustang. The only thing you have to pay is a $25 adoption fee for an eligible horse. After adopting your Mustang, you will receive $500 within 60 days of the adoption and $500 within 60 days of titling.
Mustangs are available for adoption at in-person events or online auctions with the BLM. In addition, some people will adopt Mustangs, then train them and place them for sale.
3. Paint Horse
Paint horses are a popular breed in America, as they are highly sought after for their beautiful coat patterns. Though some Paints are on the pricey side, there are plenty available at budget-friendly prices.
Paints make lovely horses for both beginner and experienced riders. They have friendly personalities and are often considered easy to train. Paints are muscular, stocky horses and come in a variety of different coat patterns.
Thanks to their athleticism and agility, they excel at both western and English disciplines. They are popular show horses, as they stand out in the ring. They also make excellent work and pleasure horses and are a favorite among trail riders.
Many Paint horses with top show records can cost $20,000 or more. However, there are plenty of quality Paint horses for sale for less than $5,000.
4. Thoroughbred
Some of the most expensive horses in the world are Thoroughbreds. However, there are many cheap Thoroughbreds for sale that didn't make the cut as racehorses.
Some of the most successful Thoroughbred racehorses can sell for over a million dollars. However, oftentimes an OTTB (off the track Thoroughbred) will sell for around $1,000-$5,000. OTTBs were bred and trained to race but are no longer racehorses. Many OTTBs are registered with the Jockey Club.
Many Thoroughbreds that didn't work out as racehorses or are now retired from racing can excel in a new career. Due to their lean, athletic builds, Thoroughbreds make wonderful sport horses, competing in jumping, dressage, and eventing. In addition, they can also make great western mounts and can be lovely choices for pleasure riding.
Thousands of Thoroughbreds are bred every year with the hope the little foal will become the next Triple Crown champion. Since only a handful of Thoroughbreds born go on to become top racehorses, this leads to an abundance of quality horses at affordable prices. There are many organizations and rescues that help repurpose and rehome OTTBs.
5. Standardbred
In addition to Thoroughbreds, Standardbreds are popular racehorses. Standardbred horses are commonly used for harness racing.
Though many successful harness racing and show horses may go for top dollar, there are many Standardbreds for sale at affordable prices. You can find many Standardbreds for sale, including former racehorses, for less than $3,000.
When it comes to harness racing, Standardbreds are shown as trotters or pacers. They have similar builds to Thoroughbreds but often are shorter with a more refined build.
Though they are often most associated with harness racing, they can do much more. Standardbreds are a versatile breed, competing in roadster, western, jumping, endurance, driving, and more. Though some former racehorses can be considered highly strung, they are an overall friendly breed that can be great for people of all ages.
Things to Look Out for and Take into Consideration When Buying a Cheap Horse
Before you purchase a horse, there are many things you need to take into consideration. You need to do your research and take into consideration why the horse is cheap. For some situations, it may be because the market for that breed is large, so people are selling at more reasonable prices.
In some cases, horses will sell for cheap because they are unregistered, green, injured, young, old, or have behavioral issues. For other instances, the horse may be a rescue or a retired racehorse looking for a new career. Always do your research, and don't be afraid to ask any questions.
Before you decide to buy a horse, be sure to bring your trainer or a fellow equestrian with you when viewing the horse. Make sure to take a test ride to be certain you have the experience level to handle the horse. If possible, have the owner and/or your trainer ride the horse before you get on.
If you are looking to buy the horse, make sure to get a vet check. A vet check allows you to know if the horse has any lameness or health problems. Some sellers may administer painkillers or sedatives when showing a horse to a potential buyer to cover any lameness or performance problems. A vet check is the best way to know if you are getting a healthy horse.
If you conclude that the horse is right for you, make sure to agree upon a price with the owner and have it written in a contract. The contract should also include any representations and warranties the seller has made about the horse.
No Horse is Truly "Cheap"
Though you can find some truly wonderful horses at low prices, it is important to remember the cost of care. Though buying a horse can be cheap, owning one is not.
If you are keeping a horse at a boarding facility, you will often pay anywhere from $300-$1,200 a month for boarding. This often includes food, basic care, and bedding, with training sometimes included in that cost. You will also need to consider farrier cost, vet bills, dental work, and equipment. Be certain you can afford the upkeep of a horse before purchasing one.
Where Can You Find Cheap Horse?
When shopping for an inexpensive horse, there are many resources available. The best ways to find a cheap horse are online, at an auction, through a rescue, or even through fellow equestrians.
Online
Many websites are dedicated to horses for sale. In addition, many barns will also post their horses for sale online, whether on Facebook or their website.
Most online ads will include information on the horse, pictures, and videos. Online is a fast and convenient way to see what horses are for sale in your budget. Some of the best websites to look for horses for sale are Dream Horse, Equine Now, and Equine.com.
Auctions
Auctions can be a great way to buy a horse at a low price. However, auctions don't always give you the same opportunities to check out the horse before buying.
Though some horses go to auctions because of health or behavioral problems, there are also plenty of quality horses that sell at auctions. It is common for horses to have little to no training when sold at an auction, but that is not true for all horses.
If you plan to buy a horse at an auction, it is a good idea to have a dependable trainer who can help with any additional training. It is also a good idea to bring your trainer with you to the auction to get a second opinion.
Rescues
Rescues can be a wonderful place to adopt a horse at a low price. Oftentimes, the fee to adopt a rescue horse will be only a few hundred to a couple of thousand dollars.
Some rescue horses may come from abusive and neglectful situations and will need lots of time and patience. However, many rescue horses can excel at a new career and become trail, pleasure or even show horses. Don't hesitate to reach out to a rescue to see if they have a horse suitable for your needs.
Fellow Equestrians
Talking around to fellow equestrians can be a great way to find out about horses for sale. This can help you find affordable horses for sale. In addition, if you are buying your horse from a friend or a friend of a friend, you will likely get a better knowledge of the background of the horse.