Our readers support us. This post may contain affiliate links. We earn from qualifying purchases. Learn More
Cowboys have long been a popular part of pop culture. They capture the spirit of the Wild West and are a symbol of strength and courage.
While there are plenty of famous cowboys from live-action TV shows and movies, we are focusing on the most famous cartoon cowboys.
From old classics to modern favorites, there are plenty of great cowboy characters that have graced our screens.
8. Lucky Luke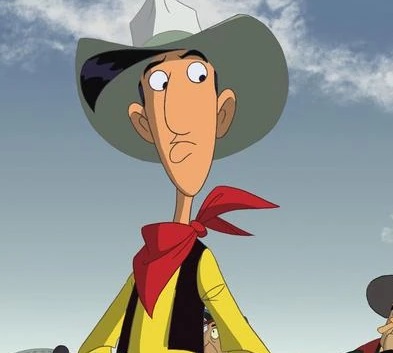 Lucky Luke and The New Adventures of Lucky Luke are animated series based on comics of the same name. Created by Belgian cartoonist Morris, the series is one of the best-selling comics in all of Europe.
Lucky Luke is a cunning gunslinger known as the "man who shoots faster than his shadow." He is accompanied by his intelligent horse Jolly Jumper and together they travel throughout the West.
Lucky Luke faces off against various villains, some of which are fictional and others that are inspired by American history or folklore.
Lucky Luke's most famous opponents are the Dalton Brothers, who are loosely based on the Dalton Gang from the early 1890s. Lucky Luck works diligently to keep peace and order in the Wild West.
7. Sheriff Sam Brown (Home on the Range)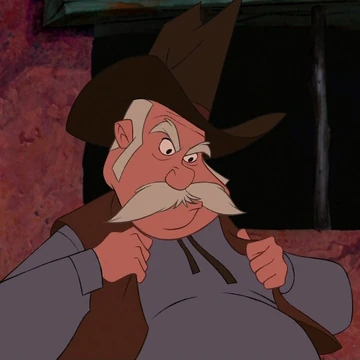 Sheriff Sam Brown is the sheriff of Chugwater in the movie Home on the Range. He is the good friend of Pearl Gesner, owner of Little Patch of Heaven.
Sam is an elderly, inept sheriff. He rides Buck the horse, who loves being the center of attention. Sam works to track down cattle thief Alameda Slim, though he gets fooled by Alameda's disguise as Yancy O'Del.
6. Alameda Slim (Home on the Range)
Alameda Slim is the main antagonist in the 2004 film Home on the Range. He is a devious cattle wrestler capable of stealing thousands of cows just in one night.
The secret to Alameda's success is his unique yodeling skills. His yodel is capable of hypnotizing any cow that can hear him into doing what he wants. He works alongside Junior the Buffalo and Mr. Wesley, as well as Rico, as his partners in crime.
Alameda is an evil, greedy man and though he is cunning, he is not the brightest. He goes in disguise as Yancy O'Del to help protect his identity.
5. Pecos Bill (Melody Time)
Pecos Bill stars in the 1948 Disney animated film Melody Time and has even made guest appearances in other Disney productions. His character is based on American folklore, as he is an exaggerated personification of Western strength and values.
Pecos Bill is the roughest, toughest cowboy in the Wild West. He rides his trusty horse Widowmaker, who he saved from vultures in the desert.
Pecos Bill created some of the most famous Western landmarks during his life as a cowboy. He roped a raging cyclone, tamed a strong wind, brought rain to drought-stricken Texas, and lassoed cattle wrestlers.
4. Yosemite Sam (Looney Tunes)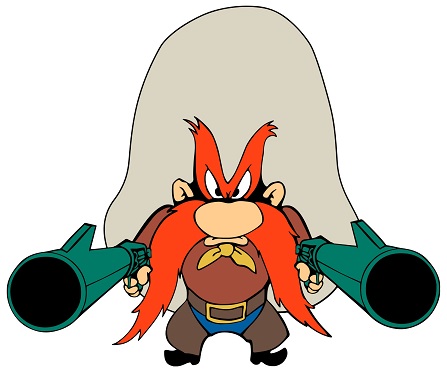 Yosemite Sam, also known as Samuel Michelangelo Rosenbaum, is a cowboy from the Looney Tunes franchise. He is a rival to Bugs Bunny throughout the franchise.
Yosemite Sam is an aggressive, gun-slinging outlaw. He has a strong hatred for rabbits and has it out for Bugs Bunny. Yosemite Sam has a fiery temper and is constantly outwitted by the clever Bugs Bunny.
3. Lone Ranger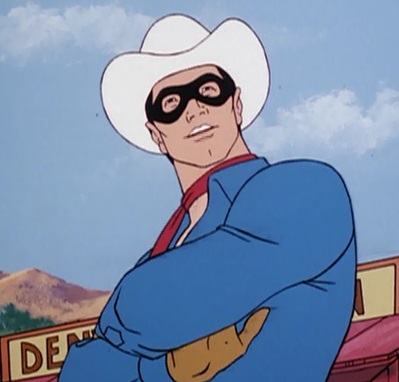 While the Lone Ranger is most famous for being a live-action TV show (1949-1957) and having multiple movies (1956, 1981, and 2013), there were also two cartoon TV series.
The first cartoon series was The Lone Ranger which aired from 1966 to 1969, followed by The New Adventures of the Lone Ranger, which aired from 1980 to 1982.
The Lone Ranger is one of the most beloved cowboys in pop culture. He is a masked vigilante and former Texas Ranger who works tirelessly to fight outlaws in the Old West.
The Lone Ranger is accompanied by his trusty friend Tonto, who helps him capture bandits. He also rides a great white stallion by the name of Silver.
2. Jessie (Toy Story)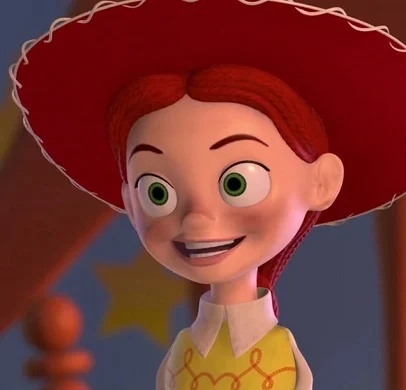 While Jessie may be a cowgirl, not a cowboy, she is certainly one of the most notable Western characters in pop culture. She is a yodeling cowgirl doll that appears in the Toy Story movies.
Jessie is recognizable for her red braids, red cowboy hat, and cow print chaps. Alongside Bullseye and Stinky Pete, she was one of Woody's friends on Woody's Roundup.
Jessie is brave, adventurous, and excitable, though she carries a great deal of sadness from when her original owner outgrew her.
Jessie is a strong leader who enjoys dancing and yodeling. She also eventually becomes the love interest of Buzz Lightyear.
1. Woody (Toy Story)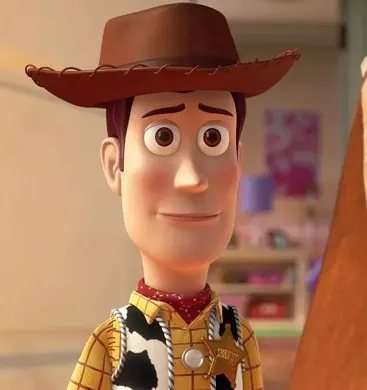 Sheriff Woody is the main protagonist of Disney's Toy Story franchise. He is a vintage pull-string cowboy doll that originally belonged to a boy named Andy.
Woody was Andy's favorite toy growing up and when Andy went to college, he was donated alongside Andy's other toys to a little girl.
Woody has a classic cowboy getup, with the bottom of one of his cowboy boots having Andy's name written on it. He used to be on a TV show called Woody's Roundup with his trusty horse Bullseye as well as Jessie and Stinky Pete.
Woody is smart, passionate, and determined, and will do anything for his friends, though that doesn't mean he is without flaws. Woody's girlfriend is Bo Peep, who is his love interest throughout the movies.
Also read: 30 Best Western & Cowboy Movies of All Time