This post may contain affiliate links. We earn from qualifying purchases. Learn More
Buck Taylor has a long history when it comes to the Western genre of film. He is a lover of all things Western and a cowboy at heart.
Buck Taylor plays the old cowboy Emmett Walsh on Yellowstone. On the show, Emmett is an experienced rancher and a close acquaintance of John Dutton.
Born with the name Walter Clarence Taylor III, Buck Taylor is an American actor and artist. He was born on May 13, 1938, in Los Angeles, California.
Taylor's character has been a recurring role throughout Yellowstone, appearing in eight episodes. Emmett is a former chairman of the Stockgrowers Association and former chairman of the Montana Fish and Game.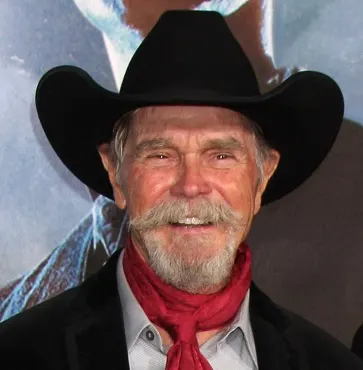 In season 5, episode 6, Emmett joins the Yellowstone Dutton Ranch crew on a trip to brand cattle.
After camping out for the night, John wakes up to find Emmett passed away peacefully in his sleep.
"Well, Emmett, I couldn't have dreamed up a better death if you paid me. You sure earned it, old friend," said John. Later, we see John comforting Emmett's wife as he informs her of his death.
Notable Buck Taylor Films & TV Shows
Gunsmoke (1967–1975) as Newly O'Brien
Gettysburg (1993) as Colonel William Gamble
Tombstone (1993) as "Turkey Creek" Jack Johnson
Flicka (2006) as Wagner
The Mist (2007) as Ambrose Cornell
Cowboys & Aliens (2011) as Wes Claibourne
Hell or High Water (2016) as Old Man
Yellowstone (2018-present) as Emmett Walsh
Facts About Buck Taylor
He is an Accomplished Artist
In addition to being a talented actor, Buck Taylor is also an accomplished artist. He attended the Chouinard Art Institute and began selling his artwork in 1993.
Taylor paints with both watercolor and acrylic, with his subjects commonly being cowboys, Native Americans and horses. He often paints characters and scenes from Western movies he has starred in.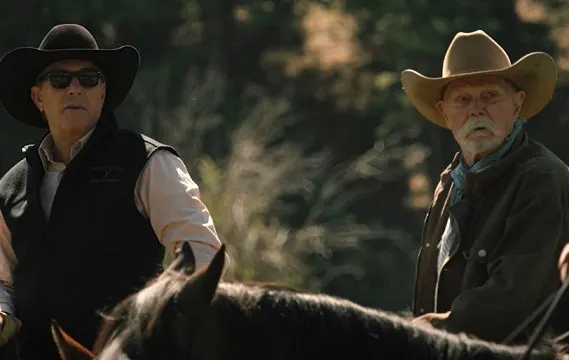 Taylor's often does artwork for rodeos and state fairs, creating work for their promotional posters. He also travels to different events around the country presenting his artwork. In addition, Taylor sells his artwork through his website.
He Comes From a Family of Actors
Buck Taylor comes from a family of actors, with his father, Dub Taylor, being a character actor. From the late 1930s to the 1990s, Dub appeared in numerous Western films.
Buck Taylor is also the father-in-law to actress, producer and director Anne Lockhart. He is also the uncle of actors Allyson Adams and Jeb Stuart Adams.
His late son, Adam Taylor was an assistant director and the father-son duo worked together on Tombstone. His son Matthew Taylor is a stuntman, having done stunts for some of Hollywood's biggest names including Brad Pitt and Kiefer Sutherland. He even brought home an Emmy for his stunt work.
Buck's third son, Cooper Taylor, works as a stuntman and actor. Cooper even starred in Yellowstone's prequel series 1883 as a bandit. Buck's grandchildren, Zane Taylor and Carlyle Taylor, both also had brief careers in acting.
Buck's first wife, Judy Nugent, is a former actress as well. Her sister, Carol Nugent, and her husband, Nick Adams, were also actors as well.
Judy and Carol's father worked as a property master for Metro-Goldwyn-Mayer and their mother was a talent agent.
Also read: See Inside Yellowstone Star Kevin Costner's Incredible Ranch in Colorado
He is a Member of the National Cowboy Western Heritage Museum Hall of Great Western Performers
In 1981, Taylor was inducted into the National Cowboy Western Heritage Museum Hall of Great Western Performers. Thanks to his leading role as Newly O'Brien on Gunsmoke, he was awarded the Trustee Award.
He received the Golden Boot award in 1993 which honors the "Best of the West" from the Motion Picture and Television Fund.
In 1998, he received the National Festival of the West "Cowboy Spirit Award." Taylor also went on to receive a plaque on the "Walk of Western Stars" in California.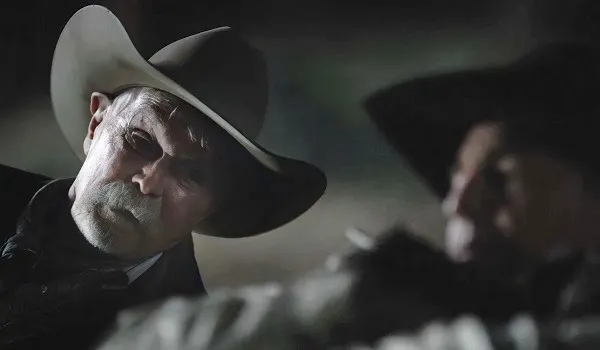 Taylor is also a remember of the Texas Cowboy Hall of Fame in Fort Worth and has received the "Spirit of Texas" Award.
In 2011, he was inducted into The National Multicultural Western Heritage Museum Hall of Fame. He also won the 2019 Western Horseman Award.
He is a Former Gymnast
While Buck Taylor has long been passionate about the cowboy lifestyle, he also use to be an avid gymnast. While attending North Hollywood High School, Taylor became a talented gymnast.
Actor Guinn "Big Boy" Williams sponsored Taylor at the U.S. Olympic Trials as a gymnast. However, he failed to qualify for the 1960 Summer Olympics despite a valiant effort.
He is Dedicated to Honoring Veterans
Taylor served in the Navy for two years and is now an advocate for supporting veterans. He tours America promoting awareness for organizations that support military members and veterans.
Taylor also supports numerous other organizations including the John Wayne Cancer Foundation, the Walt Garrison Multiple Sclerosis Foundation, the Future Farmers of America Scholarship, the Screen Actors Guild Retirement Home and the Ben Johnson Children's Hospital.
Also read: See the Real-Life Yellowstone Dutton Ranch Where Fans Can Stay
FAQs
Who is Buck Taylor Married to?
Buck Taylor is married to Goldie Ann Taylor, a former flight attendant. The couple met at the Quarter Horse world championships in 1995 where Buck was exhibiting his artwork.
The couple dated for three months before tying the knot. They do not have any children together.
Prior to Goldie, Buck was married to actress Judy Nugent. They were married from 1961 to 1983.
Does Buck Taylor Have Children?
Buck Taylor has four children with his ex-wife Judy Nugent: Tiffany, Adam, Matthew and Cooper. His late son Adam has two children, Carlyle and Zane Taylor.
Does Buck Taylor Have a Ranch?
Buck Taylor and his wife Goldie Ann own a ranch north of Fort Worth, Texas. On their ranch, they have horses and cattle.
"I live in West Texas. It's a very special place. I've got horses and some cattle, and I try to raise some wheat. My wife Goldie and I ride the ones we keep in shape and round pen the others… No matter where you live, it's cowboy country around here. It's the last holdout of true Texas. It's tough country; that's why I like it," Taylor said in an interview with American Cowboy.