This post may contain affiliate links. We earn from qualifying purchases. Learn More
Since horses were first domesticated thousands of years ago, they have left a lasting impact on mankind. Horses have become an inspiration for people in many different ways.
From Ferrari to Hermes, horses are the logos of some of the most iconic brands in the world. These brands have envisioned their values and visual imagery with characteristics we see in horses: power, speed, elegance, freedom, and beauty.
Though there are plenty of equestrian-centered brands with stunning horse logos, we are focusing on brands that are not in the horse industry or their primary focus is not equestrian products.
Without further ado, here are some of the most recognizable brands across the world with a horse logo.
Fashion Brands With a Horse Logo
Popular fashion and clothing brands that have a horse logo are Hermes, Coach, Ralph Lauren, Burberry, Levi, and Longchamp.
1. Hermes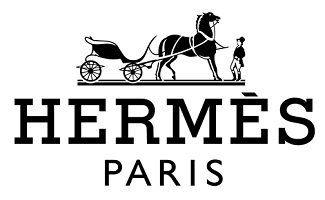 Hermes is the epitome of luxury today as they sell high-end clothing, bags, jewelry, shoes, and accessories. However, this premier fashion brand started as a harness shop back in 1873.
Created in the 1950s, the iconic Hermes logo features a Duc carriage with two noble horses pulling it. Though they are most popular for their chic fashion, they still sell tack and equestrian apparel.
2. Coach
Famous for selling handbags, clothes, shoes, and accessories, Coach offers a beautiful selection of designer products. In 1962, legendary American artist and fashion designer Bonnie Cashin created the brand's iconic horse-drawn carriage logo.
Coach offers a wide array of goods, from classic leather bags to purses with vibrant designs. Many of Coach's most popular items feature the famous horse-drawn carriage.
3. Polo Ralph Lauren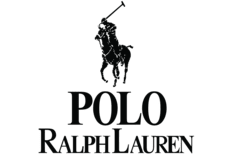 Ralph Lauren is a leader in high-end clothing, handbags, shoes, and accessories ever since 1967. Their recognizable logo features a polo rider in action. Though they don't sell any horse products, they do offer a variety of equestrian-inspired clothing, jewelry, and home goods.
4. Burberry

A leader in luxury British fashion, Burberry has become a fashion staple worldwide. Though they offer a variety of handbags, clothes, shoes, and accessories, the designer brand is most famous for its iconic Burberry plaid.
The Burberry logo features an intricate depiction of a knight riding a horse flying a flag that reads "Prosum." Prosum is the Latin word for 'forwards.'
5. Levi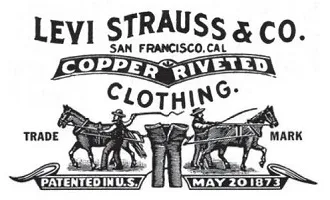 When it comes to classic denim jeans, Levi reigns superior. The original Levi's logo features two horses trying to pull a pair of jeans apart to show off the strength of their product. However, today's modern logo does not contain any horses.
6. Longchamp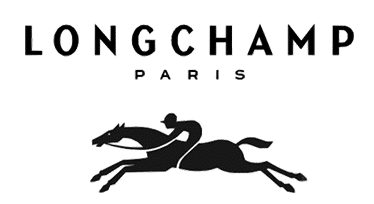 Famous for its designer handbags, Longchamp got its name from the historic Paris racehorse track. The Longchamp logo is a simple yet sleek depiction of a jockey on a racehorse. Its iconic trademark is a statement piece on many of its products.
Food and Drink Brands With a Horse Logo
Common food and drink brands that have a horse logo are Godiva, Dark Horse Wine, Power Horse, White Horse Whiskey, and Holsten.
7. Godiva Chocolatier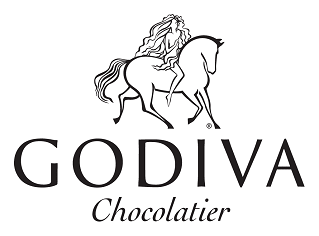 Famous for delicious chocolate and sweets, Godiva has been a premier Belgian chocolate maker since 1926. The company name comes from the famous story of Lady Godiva.
The original Godiva trademark depicted a woman sitting bareback astride a horse that was adorned with lavish tack. After rebranding in 2005, the new logo gained a more simple look, with a free-spirited woman riding a horse bareback.
8. Dark Horse Wine

Dark Horse Wine offers a variety of fun, fruity wines at a budget-friendly price. The brand's award-winning wines have become quite popular and are available at many stores. Dark Horse Wine has a clever logo, featuring a horse's head with a face marking in the shape of a wine glass.
9. Power Horse Energy Drink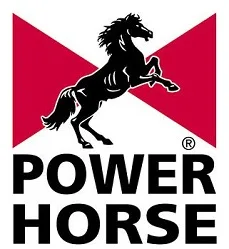 In the fast-paced world of energy drinks, Power Horse is a staple. As an official partner of Manchester City Football Club, the company offers a refreshing drink with energizing ingredients to help consumers be at the top of their game. Power Horse's logo features a black horse that is either galloping or rearing, depending on the product.
10. White Horse Whiskey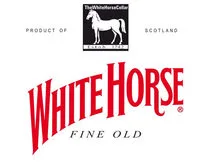 Since 1861, White Horse Whiskey has been a leading producer of fine whiskey. You can recognize this award-winning whiskey by the noble white horse that is on all of the products.
11. Holsten
Holsten Brewery got its start in Germany back in 1879 and has been growing in popularity ever since. The company brews its authentic German beer according to the Reinheitsgebot tradition from 1516. The Holsten logo features a knight wielding a shield and sword while on horseback.
12. Fruit Stripe Gum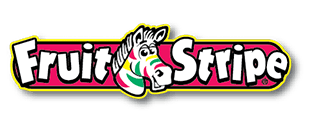 Many kids growing up enjoyed Fruit Stripe gum as a special treat. Each package features Yipe, the colorful fruit-striped Zebra, who serves as the brand's trademark. This nostalgic chewing gum comes in five fun and fruity flavors.
Transport and Cars Brands With a Horse Logo
Famous transport and car brands that have a horse logo are Mustang, Ferrari, Porsche, Mobile, Pegasus Airlines, Continental, and Kamaz.
13. Mustang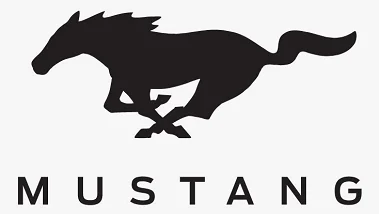 As one of the most beloved and iconic cars, the Mustang first came out in 1964. Since then, it has been America's best-selling sports car.
There are a few theories as to how the logo of the running Mustang horse came to be. The first theory goes that designer Phil Clark drew it that way as it was the more natural way for him being left-handed.
Secondly, the Mustang is running the opposite way racehorses run tracks, which symbolizes freedom. The last and least exciting theory is that the logo was simply reversed when making the mold for the physical emblem.
14. Ferrari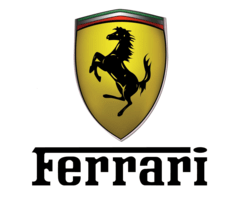 One of the most desirable luxury car brands in the world, Ferrari has one of the most famous horse logos. The imagery of the stunning black stallion has a unique history.
The Ferrari founder Enzo Ferrari got the logo from an Italian WWI fighter plane flown by Count Francesco Baracca.
"In '23, I met Count Enrico Baracca, the hero's father, and then his mother, Countess Paolina, who said to me one day, 'Ferrari, put my son's prancing horse on your cars. It will bring you good luck.' The horse was, and still is, black. And I added the canary-yellow background, which is the color of Modena [Enzo's birthplace]," said Ferrari.
15. Porsche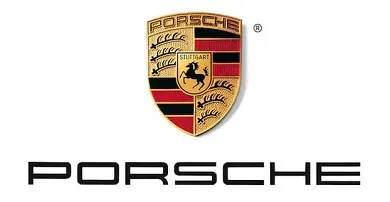 Another leader in the luxury car industry, Porsche's logo features an emblem with a black horse and the phrase 'Stuttgart.' Stuttgart derives from Stutengarten, meaning 'Mare Garden'.
There is a theory out there that the Ferrari and Porsche logos have similar origins. As the story goes, ace pilot Count Francesco Baracca copied the logo from a German plane that had been shot down with the emblem of the German city Stuttgart on it.
16. Mobil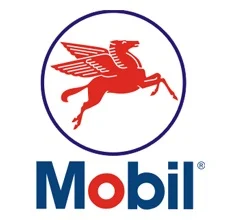 Mobil is one of the most recognizable brand logos, as there are nearly 12,000 locations within the United States. Throughout its over 100 year history, the brand has sported various logos, including a gargoyle briefly. However, today they are famous for the red pegasus horse logo.
17. Continental AG

The German car parts manufacturing company Continental AG has a simple yet effective logo with its brand name and a rearing black horse.
Though the horse has slightly changed throughout the years, it has still remained a staple in the company's logo.
18. Pegasus Airlines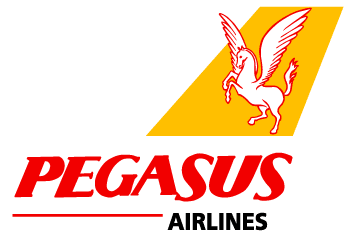 Pegasus Airlines is a low-cost Turkish carrier that offers budget flights to 44 countries. The airline's logo reflects its name, as it is a rearing pegasus horse.
19. Carlsson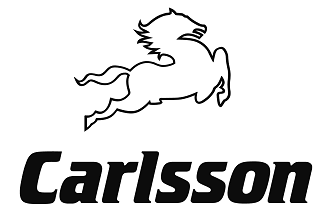 Carlsson is a German car tuning manufacturer that specializes in Mercedes-Benz and smart cars. This high-end company features a regal yet fierce jumping horse for its logo.
20. Kamaz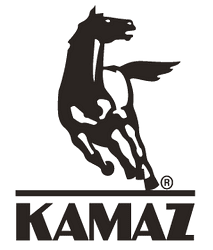 Kamaz is a manufacturer of buses, cars, and engines. Though the company may not be as glamorous as other car brands, it is best known for its heavy-duty builds and cab over trucks. Kamaz's fierce horse logo reflects the power behind its products.
Sports & Entertainment Brands With a Horse Logo
Famous entertainment sports teams that have a horse logo are Denver Broncos, Dallas Mavericks, Dark Horse, and TriStar Pictures.
21. Denver Broncos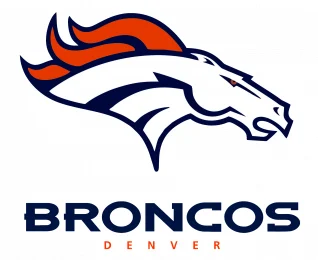 The history of the Denver Bronco's logo has a colorful and unique history, just as the team does. The first two logos featured a cowboy riding a bucking bronco. After that, the next two depicted a rearing horse in the letter D.
Today, a fierce horse head represents this popular football team. The team even has a gray Arabian horse named Thunder that is the mascot of the team. Thunder performs at every home game.
22. Dallas Mavericks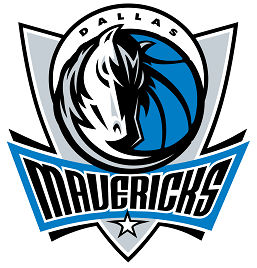 The original Dallas Mavericks logo had a basketball with the letter 'M' wearing a cowboy hat. Today, the basketball team's logo is a menacing horse with a basketball.
If you look closely, you will notice that the horse's forelock has the letter 'M' on it for Mavericks.
23. Dark Horse Comics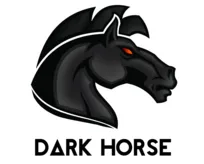 Though Dark Horse Comics may not ring a bell for you, the company's lineup of work will. Dark Horse Comics publications include Star Wars, Buffy the Vampire Slayer, and Alien.
24. TriStar Pictures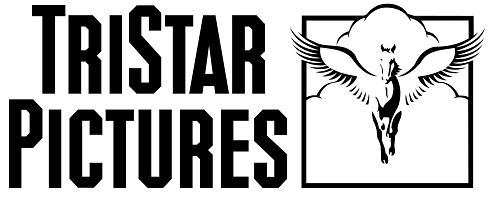 TriStar Pictures is an American film studio and production company that is a part of the Sony Pictures Motion Picture Group. In both movies and print, its trademark is a stunning pegasus horse.