This post may contain affiliate links. We earn from qualifying purchases. Learn More
When it comes to Thoroughbred racing, Bob Baffert has made quite a name for himself. He has set numerous records and won some of the biggest honors in the horse racing industry.
Bob Baffert is an American Thoroughbred racehorse trainer. Baffert grew up in Nogales, Arizona and now resides in California where he operates his training barn. Out of all his victories, he is best known for training 2015 Triple Crown Champion American Pharoah and 2018 Triple Crown Champion Justify.
So far in his career, Baffert has won over 3,000 races. In addition to his two Triple Crown victories, Baffert has won at the Dubai World Cup and Breeders' Cup. He holds the record for the most wins by a trainer at the Kentucky Derby and is tied for the most Preakness wins.
Here is an Overview of Bob Baffert's Stats:
| | |
| --- | --- |
| Height: | 1.71 m |
| Nationality: | American |
| Born: | 13 January 1953 |
| Birthplace: | Arizona, USA |
| Wife: | Jill Baffert |
| Net Worth (estimated): | $30 Million |
Baffert Grew Up Racing Quarter Horses
Baffert got his start in horses when he was 10 years old. His father purchased some Quarter horses and Baffert would help him by practicing racing on dirt tracks.
As a teenager, he worked as a Quarter horse jockey, racing in informal races. He would race on the outskirts of Nogales, earning $100 a day. From there, Baffert made the transition to racing at legalized tracks. He had his first win in 1970, when he was 17.
Baffert went on to graduate from the University of Arizona's Race Track Industry Program with a Bachelor of Science degree. After college, he began training Quarter horses at a barn in Prescott, Arizona. Shortly after, he began working with Thoroughbreds as well. He trained his first Thoroughbred winner, Flipper Star at Rillito Park in 1979.
Baffert Made The Full Switch to Working With Thoroughbreds in 1991
During the 1980s, Bob Baffert moved to California where he began working at the Los Alamitos Race Course. He began working with Thoroughbreds and made the full switch in 1991.
Baffert quickly made a name for himself in the Thoroughbred world. Back in 1988, Baffert made his first Thoroughbred auction purchase, Thirty Slews. In 1992, Thirty Slews went on to win the $1 million Breeders' Cup Sprint, one of Baffert's first big wins.
In 1997, his career really took off. A horse he trained by the name of Silver Charm won the Kentucky Derby and Preakness Stakes, Baffert's first wins in these races. Silver Charm just missed out in winning the Triple Crown, as he came in second in the Belmont Stakes.
Just a year later, Baffert won the Kentucky Derby and the Preakness Stakes again. This time it was with Real Quite, who was also just shy of a Triple Crown Victory, coming in second in the Belmont Stakes. Baffert became the first trainer to win the Kentucky Derby and Preakness in back-to-back years.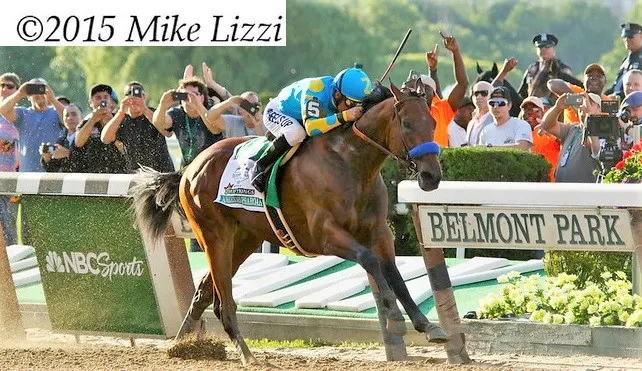 Baffert Has the Most G1 Wins by Any Trainer in North America
Currently, Baffert has accumulated the most G1 wins in North America by any trainer. G1, also known as Grade One, is the term used to refer to the highest level of Thoroughbred, as well as Standardbred, stakes races.
So far in his career, Baffert has won the Kentucky Derby seven times, the Preakness Stakes seven times and the Belmont Stakes three times. He is just the second trainer to win the Triple Crown twice.
He has won 15 Breeders' Cup Classic races, three Dubai World Cups and the inaugural Pegasus World Cup. In addition, he also has nine wins in the Santa Anita Derby, fourteen wins at the Del Mar Futurity and nine wins at the Haskell Invitational Handicap. Baffert has also won the Kentucky Oaks three times.
Also read, 15 interesting facts about horse racing.
Baffert Has Won Multiple Awards and Honors
Due to his impeccable racing career as a trainer, Baffert has earned multiple awards and honors. He won his first big award, the Big Sport of Turfdom Award, in 1997 and again in 2015.
Baffert is a four time winner of the Eclipse Award for Outstanding Trainer, which he won in 1997, 1998, 1999 and 2015. From 1998-2001, he held the title of United States Champion Trainer by earnings. Horses he trained won the American Horse of the Year award in 2001, 2015, 2018 and 2020.
In 2007, he was inducted into the Lone Star Park's Hall of Fame. Just two years later in 2009, Baffert was inducted into the National Museum of Racing's Hall of Fame.
Baffert Has Faced Controversy in His Career
Though Baffert's career has been filled with success, he has also faced controversy. Over his four decades of training and thousands of horses he's trained, 31 have failed drug tests.
His most recent and perhaps biggest controversy happened after Medina Spirit won the 2021 Kentucky Derby. After the race, Medina Spirit tested positive for 21pg/mL of betamethasone. In Kentucky, any trace of betamethasone post-race is a violation.
After the outcome of the drug test, Churchill Downs suspended Baffert for two years. In addition, the New York Racing Association placed a temporary ban on Baffert. The ban prevented him from racing Medina Spirit or any of his other horses in the 2021 Belmont Stakes or any other race at Belmont Park.
Is Bob Baffert Married?
Bob Baffert is married to Jill Baffert, a former television reporter from Tennessee. The couple wed in 2002 and Jill now works with horses as well. Previously, Baffert was married to a woman by the name of Sherry.
Does Bob Baffert Have Kids?
Baffert has a total of five kids. Four of his kids, Taylor, Canyon, Forest, and Savannah, are from his first marriage. He has one child, Bode, from his second marriage.
Along with his wife, Baffert's kids often attend his big races. However, none of his kids are largely involved in horses.
Who Are Bob Baffert's Clients?
Due to his success, Baffert has accumulated some big-name clients. His clients come from all around the world.
One of his biggest clients is The Thoroughbred Corporation, owned by Prince Ahmed bin Salman of House of Saud. In addition, Baffert works closely with Ahmed Zayat of Zayat Stables. Other clients include Golden Eagle Farm (John C. Mabee), Bob and Beverly Lewis and Robert and Janice McNair.
5 Facts You Didn't Know About Bob Baffert
Baffert grew up on a 240-acre cattle ranch with his mom, dad and seven siblings.
Baffert dedicated American Pharoah's Triple Crown win to his late friend and former Quarter horse jockey, Robert Z. "Bobby" Adair.
After his 2015 Belmont victory, Baffert donated to several charities that he and his wife support.
Baffert had a heart attack in March 2012 while in Dubai for a race.
Baffert appeared on an episode of the TLC TV show Take Home Chef.
Also read, 10 facts you didn't know about American Pharoah.