This post may contain affiliate links. We earn from qualifying purchases. Learn More
Though the name Bianca Rodrigues Grimes might not ring a bell, some fans of Yellowstone may be familiar with her name.
Bianca Rodrigues Grimes is the wife of Luke Grimes, who plays Kayce Dutton on Yellowstone.
Bianca Rodrigues Grimes is a Brazilian model who was born on August 9, 1996. She lived in Brazil before moving to America to pursue a modeling career.
Her husband, Luke is 38 years old and the couple has been together for several years. The couple tends to be private about their personal life, and Luke Grimes is not on Twitter or Instagram.
Biance Rodrigues and Luke Grimes Have Been Married Since 2018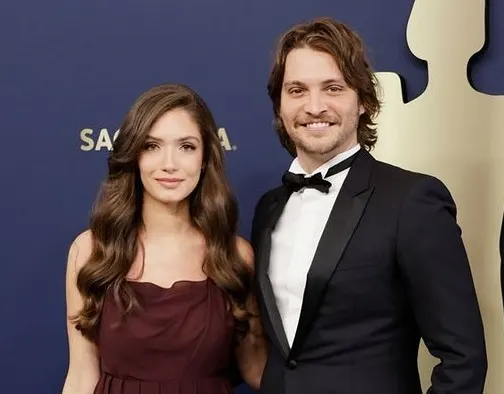 Luke Grimes and Bianca Rodrigues got married on November 21, 2018. The couple has been happily married ever since and will be celebrating their four-year anniversary this year.
Currently, Luke and Bianca have no children together.
She Has a Large Social Media Following
While her husband Luke may not have public social media accounts, Bianca has an Instagram. She is active on her Instagram account and has over 200,000 followers.
On her Instagram account, she regularly posts pictures of her and Luke together. She also includes a lot of travel photos from her adventures.
Such places include California, Wyoming, New Mexico, Texas, and Colorado.
Bianca has been posting to her Instagram account since 2016. Though many of her posts are in English, she also sometimes posts in her native language Portuguese.
Related: 5 Yellowstone Actors Who are Real Life Cowboys
Bianca and Luke Live Together in Montana
Currently, Bianca and Luke live together in Montana, leaving behind the hustle and bustle of Los Angeles. Montana happens to be the primary filming location for Yellowstone.
While filming for Yellowstone, Luke decided to make the big move from California to Montana with his wife.
Bianca often posts on Instagram showing their day-to-day life in Montana. Her posts often depict her and Luke living a campervan.
Though Montana is a vast change from Los Angeles, they enjoy the quiet country life. Bianca regularly shares posts on her Instagram of their picturesque life in Montana.
"I live where we shoot the show. Which I might not have found that without being up there so much. And seeing that world through the eyes of this character, and then actually really falling in love with the lifestyle."
"I mean, I'm not out there on horseback every day like chasing cows around or anything. But I'm definitely outside a lot more and my life is a lot slower…I love it," said Luke Grimes.
Related: 8 Facts About Nicole Sheridan, Taylor Sheridan's Wife
Bianca Rodrigues Grimes is a Cat Lover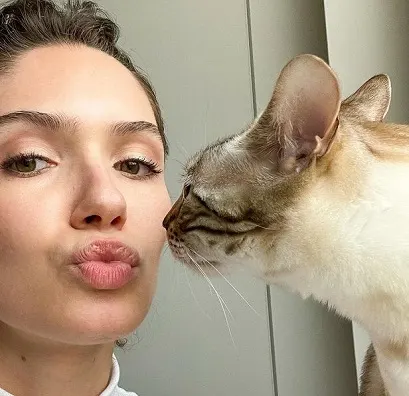 Bianca is a cat lover and has two gorgeous cats, Buck and Zelda. She frequently shares posts of her cat on her Instagram and her cats even have their very own Instagram account.
Both of her cats are Bengals and they appear to live quite a pampered lifestyle. Bianca even takes her cats out for walks from time to time and they even get to travel with her and Luke.