This post may contain affiliate links. We earn from qualifying purchases. Learn More
Beth Dutton is a force to be reckoned with. She is a strong, fierce woman who is not afraid to be herself.
Beth Dutton, played by Kelly Reilly, is the daughter of cattle rancher John Dutton on the hit TV series Yellowstone. She is one of the most complex and interesting characters on the show.
Being one of the best Yellowstone characters, there has been no shortage of brilliant Beth Dutton quotes. From her sassy remarks to her foul-mouthed jabs, there is never a dull moment when she is on screen.
Best Beth Dutton Quotes
I believe in lovin' with your whole soul and destroying anything that wants to kill what you love. That's it. That's all there is.

Beth Dutton
I have been down this road many, many times before, buddy. And no one who tried it is alive to tell you how poorly that worked out for them.

Beth Dutton
You are the trailer park; I am the tornado.

Beth Dutton
Every so often, you say something that makes me think you're smart. And then I look at you, and that thought fades.

Beth Dutton
I made two bad decisions in my life based on fear, and they cost me everything.

Beth Dutton
Well, that's what it means. It means that you have me, that I'm yours. It means come live your life with me. The only thing I ask is that you outlive me so I never live another day without you.

Beth Dutton
I'm chopping your family tree down.

Beth Dutton
It's a pour the bottle in a bucket kind of day.

Beth Dutton
My mother was the spine of this family. She was the center. And without her, he's, well, the best of him died with her.

Beth Dutton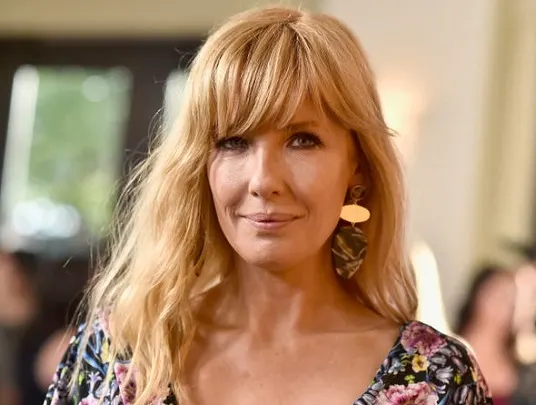 Work, family life, it's so demanding. A little fresh air, a little 'me' time.

Beth Dutton
Where's the fun in wrecking a single man? When I break you, I want to know I'm breaking generations.

Beth Dutton
It's OK to watch me walk away, you know. That's why we do it.

Beth Dutton
I see things in people, and I feel like if I can touch it, even if the rest of the person is rotten, I can take that good thing and I can make it part of me.

Beth Dutton
Say it when it matters. Say it when it will save me!

Beth Dutton
The only reason you're not choking on irony is the size of your mouth.

Beth Dutton
Just tell me who to fight.

Beth Dutton
You should try Zumba. Get your cardio up.

Beth Dutton
Also read: Where is Yellowstone Filmed? Real Dutton Ranch Location
You can't unmake family, Jamie, but you can take their gold card.

Beth Dutton
No one wants to merge with you. You have a three-to-one debt ratio. It'd be easier to sell VCRs.

Beth Dutton
I think heaven's right here. So's hell. One person can be walking the clouds right next to someone enduring eternal damnation. And God is the land.

Beth Dutton
I have been down this road many, many times before, buddy. And no one who tried it is alive to tell you how poorly that worked out for them.

Beth Dutton
The sting never fades with me. It is a painful lesson and one you're about to learn.

Beth Dutton
You are many things, Baby, but funny is not one of them. Sorry.

Beth Dutton
Here's all the things I don't believe. I don't believe you're capable of swallowing your pride and contributing to this family. I don't believe our father will ever trust you again, which is why I don't believe you have a role here anymore.

Beth Dutton
I'm gonna tell you a little secret. The more you become what he wanted you to become, the more he'll hate you for it. And he does hate you for it. We all do.

Beth Dutton
Also read: 35 Best Yellowstone Quotes From the Dutton Family