Our readers support us. This post may contain affiliate links. We earn from qualifying purchases. Learn More
Beth and Rip have grown to become an iconic couple and one of the most popular aspects of Yellowstone.
Once childhood sweethearts, their relationship has bloomed into one of true love.
Over the past four seasons of Yellowstone, we have seen the best Beth and Rip moments.
From their crazy first date to their wholesome proposal and everything in between, their romance is never dull.
Best Beth Dutton and Rip Wheeler Moments
1. Beth and Rip's First Date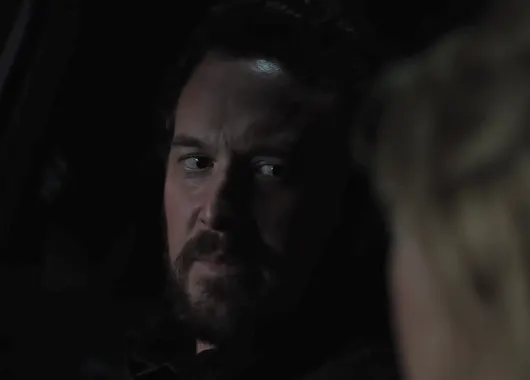 Beth and Rip's first 'real' date in season 1, episode 2, "Kill the Messenger" is anything but typical. Rip invites Beth to go to a music festival, but Beth declines as she wants to do something more suited to her personality.
Instead, the pair go to watch a pack of wolves eat an elk while drinking in a car.
After Rip tells her that she hasn't aged and just might cheat death, Beth makes a bold move, running out of the car whiskey in hand. She runs right towards the pack of wolves, yelling at them to run away.
When Rip catches up to her and questions her crazy move, she simply tells him she was cheating death.
The date was definitely not an average first date, but then again Rip and Beth are anything but average.
2. Rip Holding Beth's Hand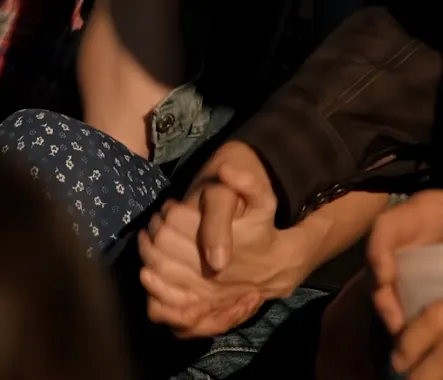 In season 3, episode 3, "An Acceptable Surrender," while at a rodeo, Rip is sitting next to John and Beth. With John so close by, Rip is hesitant to hold Beth's hand.
John tells Rip "You can hold her damn hand, Rip." Beth responds by saying "thank you daddy," and the two of them happily sit holding hands together while watching the rodeo.
3. Almost Like a Music Festival
Rip and Beth go out on a date to a bar where they drink and dance. The two share a romantic moment together when Beth says "almost like a music festival" before he tells her "you look good in neon."
4. Drinking Whiskey and Staring at the Stars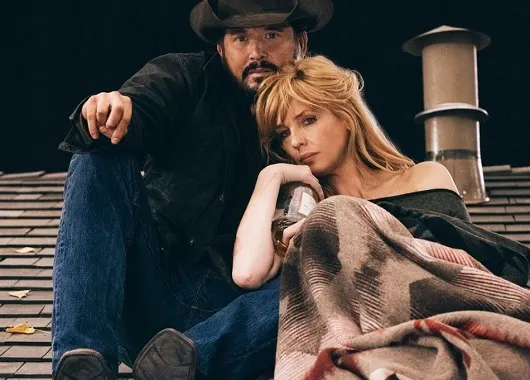 After a fight with Jamie in season 2, Rip joins Beth on the rooftop of John's house. In a romantic moment, the two drink whiskey together and watch the stars.
Beth tells Rip "I'm off it being a crutch, but I'll sip whiskey and stare at the stars with you, Rip." While Rip doesn't reply, he looks at her lovingly, not needing to say anything out loud as his love for her is clear from his stare.
5. Dancing Outside the Barn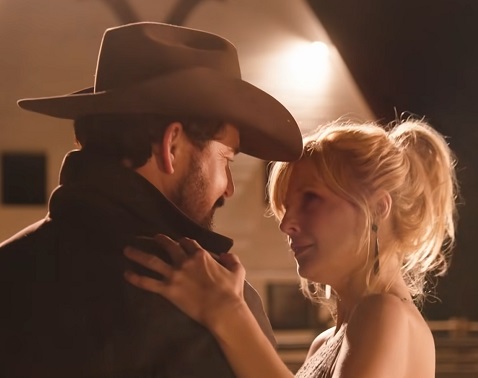 In season 3, Rip finds Beth howling like a wolf outside. Smitten by her carefree attitude, Rip decides to turn on all the lights outside the barn and turn on some music
The two slow dance together and share a passionate kiss.
6. Calling Rip Baby
In one of their more tender moments of season 3, Beth calls Rip "baby." He likes hearing it so much that he asks her to repeat it.
When Rip asks Beth what she wants to be called she says "wife." However, she quickly takes it back and runs away.
She later clarifies her actions to Rip saying "You know why I always run away? Because there's only so much that I can give you, Rip. I can't have children. You need to know that. Being with me is the end of you." Rip gives Beth a heartwarming response telling her "You're all I need."
Also read: 20 Best Yellowstone Characters Ranked
7. Rip Saves Beth
In season 2, episode 7, "Resurrection Day," Beth is attacked by two masked gunmen in her office. Before getting beaten, Beth can send a quick text to Rip as a plea for help
One of the attackers shoots her assistant Jason in the head, and Beth is thrown on a table. While Beth manages to stab and kill one of the attackers, the other beats her up badly.
Rip manages to show up just in the nick of time to save Beth from her attackers.
Rip manages to fight off the attacker, and Beth then crushes his skull. Beth is very shaken from the experience, but Rip is able to console her and calms her down by saying "I love you."
8. Bringing Carter Into the Family
In season 4, Beth crosses paths with an orphan teenager named Carter who she is able to connect with. After meeting him when visiting her dad in the hospital, she sees something in Carter and invites him to the ranch.
While there are ups and downs, Beth becomes similar to a maternal figure for Carter while giving him a second chance.
His presence changes the dynamic of Beth and Rip's relationship, as Carter first moves into Rip's cabin and then the main house.
Also read: 20 Yellowstone Trivia Questions For Devoted Fans
9. Beth Proposing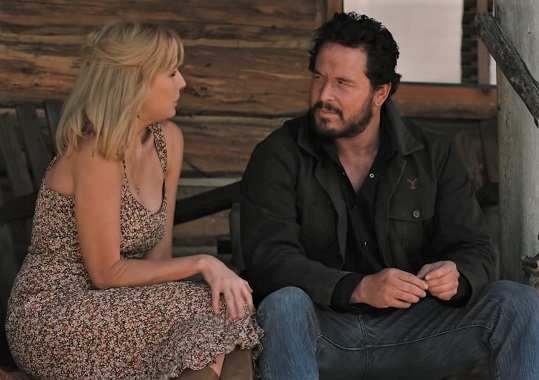 In season 3, episode 7, "The Beating," Rip returns home from a hard day at work. While on the steps of the home they share together, Beth asks Rip to marry her.
She proposes with a ring that she thought was perfect for him. The proposal was causal yet romantic and perfectly fitting for the couple.
10. Getting Married
The moment all Yellowstone fans were all waiting for was Rip and Beth finally getting married. Instead of a grandiose event, the wedding was spur-of-the-moment.
In the unorthodox ceremony in season 4, episode 10, "Grass On The Streets and Weeds on the Rooftops," Beth kidnaps a priest to perform the wedding.
The wedding takes place on the ranch with just John, Carter, and Lloyd as witnesses. There is no fancy wedding dress or elaborate cake, just the love Beth and Rip share for one another and the beautiful scenery of the ranch.
Below is a good compilation video of the moments above:
Also read: Who Is Cole Hauser? 10 Facts About the Rip Actor on Yellowstone
Best Beth Dutton and Rip Wheeler Quotes
"My tomorrows are all yours." – Rip
"[The ring] means that you have me, that I'm yours. It means, 'Come live your life with me.' The only thing I ask is that you outlive me so that I never have to live another day without you." – Beth
"It's only the things I love that die, Rip, never me. … Come to think of it, I'm surprised you're still standing." – Beth
"I believe in loving with your whole soul and destroying anything that wants to kill what you love. That's it. That's all there is." – Beth
"I don't need presents, Beth. Just you." – Rip
"I love you. I love you." – Rip
"I love her, sir, and I'll always take care of her." – Rip
"Yeah, baby. I'm asking you to marry me. Will you do that?" – Beth
"I look at every day with you as a gift." – Rip
Beth and Rip Frequently Asked Questions
What Did Beth Text Rip Before She Was Attacked?
Before she was attacked, Beth quickly texted Rip "office help." Fortunately, the message worked and Rip showed up at her office just in time to save Beth from her attackers.
Does Beth Cheat on Rip?
No, Beth does not cheat on Rip. In season 4, we see Beth go to Walker for comfort after she and her father fight.
Fans speculated there might be something between Beth and Walker, who has a rocky relationship with Rip. Beth and Walker have a conversation then he sings her a sad song, which leads to Beth crying.
Beth was not cheating on Rip, but rather just expressing her emotions which she often has a hard time doing and didn't want Rip to see. Nothing actually happened between her and Walker.
What Did Beth Promise to Rip?
After their engagement, Beth and Rip promise each other a lifetime and more together.
The two seal their promise to each other after getting married in the season 4 finale.
Did Rip Found Out Beth Was Pregnant?
Beth eventually tells Rip that she can't have children even though she was worried it would change things between her and Rip. Rip assures her that the fact she can't have children doesn't change his feelings toward her.
While Beth tells Rip she is not able to have children, she does not go into detail as to why she can't. Beth does not mention that she was pregnant with Rip's baby as a teenager and that Jamie agreed to her sterilization without her knowing.
Beth and Rip have a strong relationship and have come to terms that they won't have children. However, Rip not knowing the whole truth could lead to problems in the future, as it is unlikely he would ever forgive Jamie for what happened.
Also read: