This post may contain affiliate links. We earn from qualifying purchases. Learn More
Unicorns have become one of the most beloved mythical animals. Due to this, Hollywood has created some magical unicorn movies that showcase these beautiful creatures.
Though most of the best unicorn movies are geared towards kids, there are also many that adults will enjoy too. In these films, unicorns are the stars of the movie or play a major role within the movie. They include mystical adventures and inspiring characters that your whole family will love.
Here are the ten best unicorn movies.
1. The Last Unicorn
The Last Unicorn is a 1982 animated fantasy film based on the 1968 hit novel by Peter S. Beagle. In this classic film, a unicorn realizes she is the last of her species, so she goes on an epic quest to find out what happened to the other unicorns.
During her journey to find the others, the unicorn faces different hardships, from a malevolent witch to an evil king. She learns that a terrible red bull has been herding her kind to the ends of the earth from orders of the king. Brave and noble, she puts herself in danger's path to save her fellow unicorn.
The Last Unicorn is a wonderful family movie that kids and adults will both enjoy. However, it does contain some scary scenes that might be frightening to younger children.
Find the DVD here on Amazon.
2. The Little Unicorn
The Little Unicorn is a direct-to-video adventure fantasy movie that came out in 2002. It is a film that any young child who adores unicorns will enjoy.
In the movie, a young girl named Polly deals with the tragedy of her favorite horse at her grandfather's farm dying while giving birth. However, Polly comes across an unexpected miracle of a baby unicorn. After news of the unicorn spreads through the village, someone steals the foal to use in a circus.
Polly and her best friend Toby go on a quest to rescue the unicorn. Full of adventure and magic, kids will love this enchanting movie.
Find the DVD here on Amazon.
3. Nico the Unicorn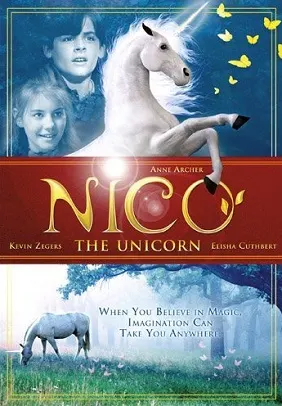 Based on the 1996 juvenile fiction book, the film Nico the Unicorn came out in 1998. This heartwarming movie is something the whole family will enjoy.
After a young boy named Billy is left with a leg injury, he struggles to fit in after moving to a new town. However, Billy visits a local circus where he rescues a pony that was about to be sent to slaughter. After rescuing the pony, she gives birth to a special foal that turns out to be a unicorn.
After the people of the town discover the secret of the unicorn, Billy must protect his new friend. A magical and heartfelt film, both kids and adults alike will enjoy it.
Find the DVD or watch Amazon Prime Video.
4. The Shonku Diaries: A Unicorn Adventure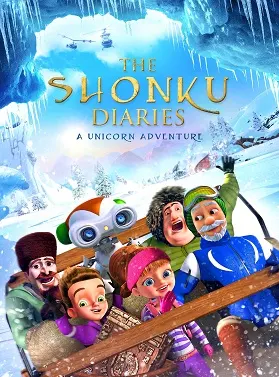 The Shonku Diaries: A Unicorn Adventure is a 2017 animated action/adventure film. Full of color and imagination, it is a film that young kiddos will adore.
After two siblings, Melody and Mo, realize their archeologist father has disappeared while looking for a magical unicorn, they set out on a quest to find him. While searching for their father they find adventure, face evil villains and meet magical creatures.
This family-friendly film is full of mystery and excitement. Kids will enjoy following Melody and Mo's adventure.
5. Wish Upon A Unicorn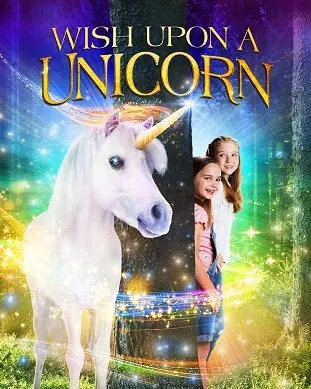 Wish Upon a Unicorn is a 2020 adventure/fantasy film from Universal Studios. This feel-good movie is something the whole family will enjoy.
Two sisters, Mia and Emma, move to their grandmother's farm from the city. While there, they meet a gorgeous unicorn. However, they must protect the unicorn from local cowboys seeking to use its power for their own gain.
The movie is full of imagination and inspiring characters. It is a great choice to watch during family movie night and is sure to make kids laugh.
Find the DVD on Amazon.
Also Read: 15 Best Unicorn Gifts for Kids
6. The Fairy Princess and the Unicorn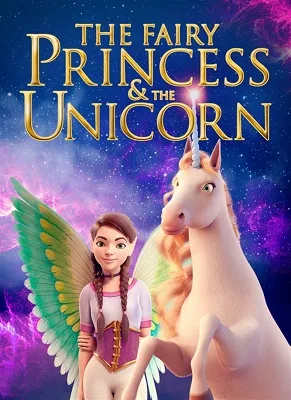 The Fairy Princess and the Unicorn is a 2019 animated fantasy film that is based on the Bayla toy line from Schleich. Kids will love the film's colorful characters and beautiful setting.
After the fantasy country of Bayla is in danger, twin sisters Surah and Sera set out to save it. They embark on a journey to return magic to their land after finding a rare dragon egg. The movie is full of magic, fairies, unicorns, dragons, and other mythical creatures.
Kids will love that this action-packed movie is full of adventure and magic. There is even a line of Schleich toys from this movie that children can play with.
Buy it here on Amazon, or watch it on Apple TV or Google Movies.
7. Legend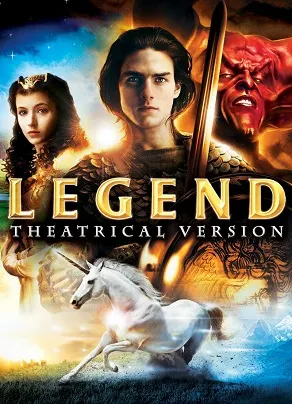 Legend is a 1985 action/romance movie that is geared towards older kids and adults. This mystical film was directed by award-winning director Ridley Scott.
As Lord of Darkness plots to turn the world into eternal darkness, he sends goblin Blix to kill the unicorns and steal their horns. A young man named Jack sets out to stop the Lord of Darkness and save the unicorns. While on his quest, Jack also falls in love with Princess Lili and sets out to marry her.
Legend has become a cult classic and is adored for its beautiful shots. Though it may be too scary for young kids, older kids and adults alike will both enjoy this mystical movie.
Watch or buy here on Amazon.
8. My Little Pony: The Movie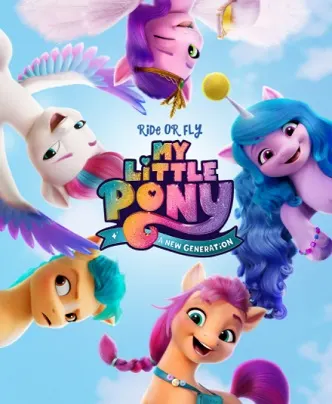 My Little Pony: The Movie is a 2017 animated fantasy film based on the horse TV series My Little Pony: Friendship is Magic. Full of friendship, rainbows, and of course My Little Ponies, children will absolutely adore this film.
The land of Equestria is home to ponies, pegasus, and unicorns. While the ponies prepare for the first Friendship Festival, the festivities are interrupted by the army of evil conqueror Storm King, led by his second-in-command, a unicorn named Tempest Shadow. Princess Twilight Sparkle, along with Pinkie Pie, Rainbow Dash, Rarity, Applejack, Fluttershy, and Spike, set out to stop the evil army and save their friends.
Full of friendship, magic, and excitement, kids will enjoy this fun film. It is a great addition to the My Little Pony franchise.
Watch or buy here on Amazon.
Also Read: 10 Best Unicorn Books for Kids
9. Voyage of the Unicorn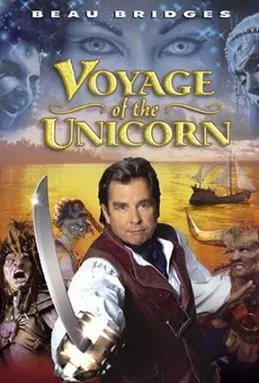 Voyage of the Unicorn is a 2001 fantasy TV film. This family-friendly movie deals with a family's emotional journey as they struggle with grief.
After grieving the loss of his wife, a professor heads out on a journey to a parallel universe with his two daughters. They travel aboard a ship called the Unicorn, which is run by elves. In search of a dragon that will fulfill a prophecy, the family comes across magical creatures, including a unicorn with healing powers.
This movie does a great job dealing with loss while also showcasing the wonders of the magical world. It is a film that the whole family can sit down and enjoy together.
Watch or buy here on Amazon Prime Video.
10. Princess Lillifee And The Little Unicorn
Princess Lillifee And The Little Unicorn is a 2011 animated film. It is full of bright colors and friendly characters that little kids will adore.
In the land of Pinkovia, Princess Lillifee and her friends are enjoying a beautiful summer. However, one night a unicorn by the name of Rosalie appears in Lillifee's dreams and asks her to look after her baby, Lucy. Upon awakening from her dream, baby Lucy is there, so Lillifee goes on a journey to not only care for the foal, but also discover what happened to Rosalie.
This fun and heartwarming movie is a treat for all little kiddos to watch. The movie is based on the best-selling children's book.
Buy or watch here on Amazon.