Horse movies have been popular for many generations, and some of them have endured throughout time. But with all of the movies out there featuring horses, how do we choose which ones are the most worthy of our time?
In no particular order, we have compiled a list of our favorite horse films ever made. There are so many good ones here everyone is bound to find a favorite.
Here are the best horse movies ever:
Secretariat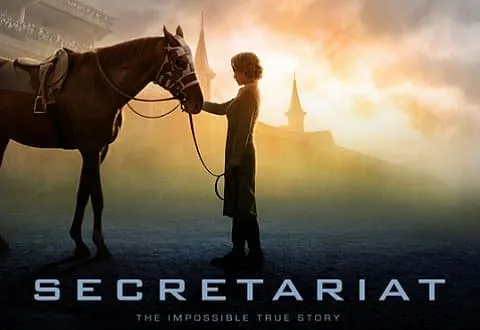 Disney's epic drama is a tale of the tenacity and spirit of the Triple Crown-winning racehorse Secretariat (aka Big Red) and his owner Mrs. Penny Chenery. Whether you like horse racing or not, this feel-good family movie is a classic that appeals to all.
Ms. Chenery's faith in the performance of the massive chestnut Thoroughbred is repeatedly tested throughout his training and introduction to the racing world.
In a wonderful combination of movie magic and historical footage of actual racing, Secretariat's American Triple Crown race performances are brought to the big screen. Being witness to the incredible power and heart of the champion is a compelling force that will have you pulling for him with every step around the final turn.
This movie is Disney's homage to the ultimate racehorse and one woman's fight to give him the chance at greatness.
Easily one of the most inspirational horse movies of all time. It will always be one of my favorites. Secretariat was a miracle of a horse, with one heck of a good story. His Triple Crown racing records stand to this day.
Dreamer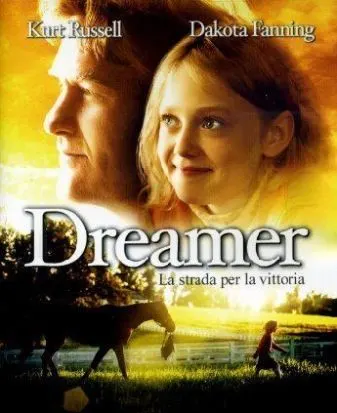 Dreamer is a heartwarming family film about a broken horse rehabilitated and brought back to her pinnacle by a broken family. A Dreamworks production and Critic's Choice Award nominee, this tale is set in Lexington, Kentucky. An area that is synonymous with horse farms.
When one of the racehorses at the track gets injured, a down-and-out trainer saves her life and takes her home to his long-empty barn in lieu of three months back pay.
Rehabilitation of the horse, Dreamer, goes hand-in-hand with the rehabilitation of his relationship with his father and daughter who are helping him along the way. The Thoroughbred mare makes the ultimate comeback. Not just from the broken leg but all the way to the Breeders' Cup!
This feel-good story was inspired by the true story of Mariah's Storm, a horse who was rehabbed after breaking a leg. This is a wonderful story of overcoming adversity that I enjoy watching with the kids. The strong bond with family includes our horses. This is a great reminder about how love can truly heal us all.
National Velvet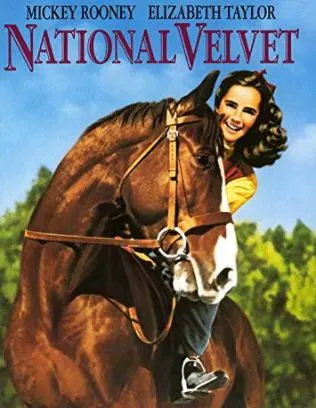 Based on a fictional novel, National Velvet is a tale about a young girl who trained and rode her horse in the Grand National Steeplechase will steal your heart. This classic 1944 Metro-Golden-Mayer film won two Oscar awards in 1945 and was nominated for three others.
A twelve-year-old horse-crazy young girl, Velvet Brown (played by a fresh-faced young Elizabeth Taylor) won't take no as an answer when it comes to riding. Winning her horse, The Pie, in a town raffle, she brings him home with dreams of grand accomplishment.
Velvet isn't one to give up easily, and her love for The Pie is unconditional. She is determined to have his greatness recognized.
A failed and bitter jockey names Mi (played by the strapping Mickey Rooney in his prime) wheedles his way into being hired as a hand by Velvet's parents. He soon becomes the target of a relentless effort to enlist his help in training the Pie by Velvet.
Unable to resist Velvet's pleas after seeing first-hand what the Pie could do in the fields, Mi agrees to help her train for the Grand National Steeplechase.
The unlikely trio of a child, a misfit, and a giveaway horse all travel to the big race to compete. Hiding her gender, Velvet rides the Pie in the big race herself. Only to be disqualified when her ruse is discovered by a track doctor who is quite shocked when it's revealed that Velvet is not a boy.
An inspirational family classic, and a movie that stands the test of time, National Velvet is sure to be a favorite of generations of horse lovers. One of my favorite horse movies when I was a horse-crazy twelve-year-old. I'm sure I'm in good company with scores of others out there just like me. Maybe even you?
Seabiscuit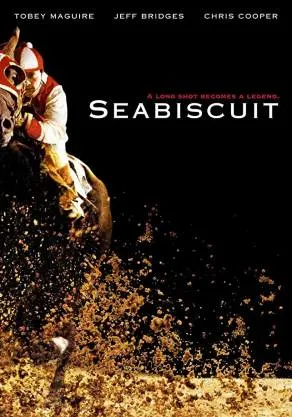 A symbol of American survival throughout the Great Depression, Seabiscuit was a tiny racehorse that overcame tremendous odds to succeed. The Dreamworks production of his story, a Gary Marshall film, was nominated for seven Academy Awards and has earned a staggering $143 million dollars since its release in 2003.
As hard as the Great Depression was on America, the story begins with parallel characters all fighting in their own ways.
A jockey, fighting his way through barns while starving, develops as an angry and hard man with a massive chip on his shoulder. A businessman, torn apart with grief and sadness. A racehorse continually pushed aside for his stature and apparent apathy.
This is a complex tale of overcoming odds and finding hope in the darkest of circumstances. Filled with nostalgic scenes of Americana, this film shares the story of one of the first media sensations in horse racing.
As the people of America, this horse and those who worked with him were down. Way, way down on their luck. Every race win for the little underdog Seabiscuit was a win for the men and women watching and listening on the radio across the nation who were down on their luck too.
A story that reminds me that not everything in life is fair, or right or what we may expect. But, it also reminds me that heart, grit, and hard work can get me back on top when times are tough. This is a great movie, with a great lesson in overcoming hardship for all.
The Horse Whisperer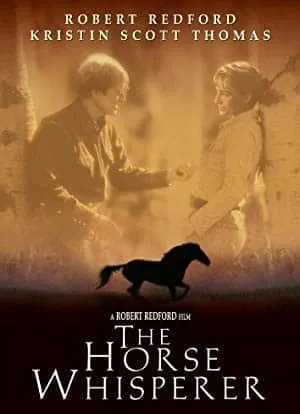 The Horse Whisperer, about a trainer hired to help a broken young girl and her traumatized horse will pull at your heartstrings.
This 1998 Robert Redford film was nominated for 2 Golden Globe Awards, (Best Motion Picture – Drama and Best Director, Robert Redford), nominated for an Academy Award, (Best Original Song), and grossed a box office total of $187 million worldwide.
I vividly remember my horror when watching the opening scene with two young girls on horseback. An icy and impassable trail and roadway bring horses, riders, and a 40-ton truck to a gruesome meeting.
Broken and traumatized, only one young girl named Grace and her horse, Pilgrim, survive. Both badly injured, physically and mentally, Grace's mother Annie desperately seeks help for the pair.
Referred to a horse trainer thousands of miles away, Annie loads up and drives them all to the remote ranch of Tom Booker (The Horse Whisperer) for help.
Using unique training methods, derived by the author Evans from methods of three horse trainers, Booker works with a seemingly magical touch to heal horse and rider.
This serious tale of trauma and rebirth captivated me at its release. I cry buckets watching those girls fall, and I cry buckets again watching Grace and Pilgrim rise. It's a wonderful and compelling story for any horse lover.
Spirit: Stallion of the Cimarron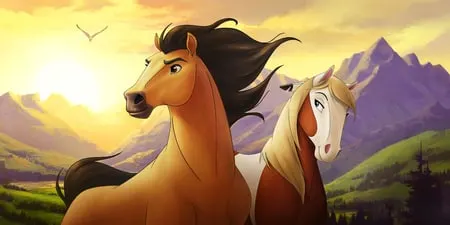 An animated classic, Spirit captures the essence of the American West through the eyes of an untamable wild mustang and his adventures in a changing world. Nominated for an Academy Award, Best Animated Feature, and earning $123 million, this Dreamworks production is a fresh take on the horses of the wild west.
Communicating with only natural sounds and gestures, Spirit's fight to remain free is an action-packed adventure. Capture by a villainous Old West Sheriff, escape with the assistance of a Lakota Indian, and guidance from a Lakota mare are all entwined in the stallion's adventure.
My daughter is an avid Spirit fan, so I've watched this one repeatedly. This is a wonderful feature film that has inspired other films as well as a series for children.
Also read: 4 Things You Didn't Know About Spirit Stallion of the Cimarron
War Horse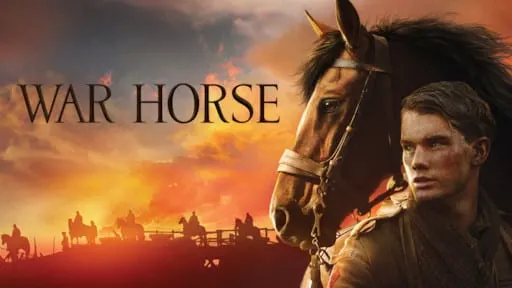 War Horse is a glimpse of World War I through the eyes of a horse. This tale of loyalty, perseverance, and tenacious love is a heart-wrenching story that every horse lover should watch.
A Steven Speilberg film, this 2011 Dreamworks production was named one of the top ten best films of the year by the American Film Institute. War Horse was nominated for six Academy Awards, including Best Picture, as well as five British Academy Film Awards and two Golden Globes.
Joey, a strong bay Thoroughbred, is drafted to war as a cavalry horse, leaving his owner to mourn his departure. In his service to the British Army, Joey encounters a variety of individuals and handlers as the war unfolds.
We should all be thankful for the soldiers, horses, and service animals around the world who endure through conflict. This movie was a captivating picture of how cruel the reality of war can be.
The Black Stallion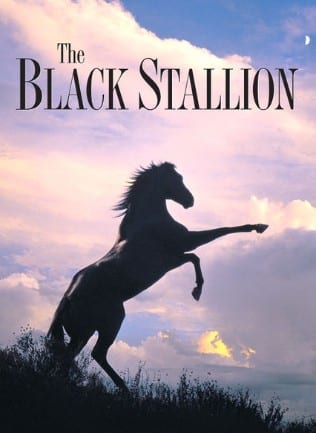 The Black Stallion is a wonderful tale that begins with a young boy, Alec, and a massive and wild black Arabian stallion shipwrecked on a deserted island. This stunning film from executive producer Francis Ford Coppola was nominated for two Academy Awards, a Golden Globe, and a British Academy Award.
An adventurous story of an unbreakable friendship between child and horse brought together by efforts to survive. Rescue and reintegration to civilization for the boy and the stallion lead to a friendship with a retired jockey.
A climactic finale on the racetrack is an inspiring gallop with memories of the freedom from their time on the island together. This movie has been one of my favorites since I was a little girl. The island and track scenes get me every time.
My own memories of freedom and joyful top-speed gallops, fill me completely as that kid flies across the screen.
International Velvet
International Velvet is a wonderful tale of 12-year-old Sarah Brown's quest for Olympic Equestrian gold. An MGM picture, this sequel to National Velvet was released more than thirty years after its origin story.
Orphaned and grieving Sarah moves from Arizona to England to live with her famous Aunt Velvet. The discovery of an irresistible foal, out of Velvet's famous Pie, gets the girl's attention.
With hopes of healing Velvet gifts the foal, who is named Arizona Pie, to Sarah. Hard work and training follow with Sarah's work towards her Olympics dreams.
This long-awaited sequel is a great follow-up story. It's also a great stand-alone film with its fun look into how Olympic Equestrian teams compete.
Hidalgo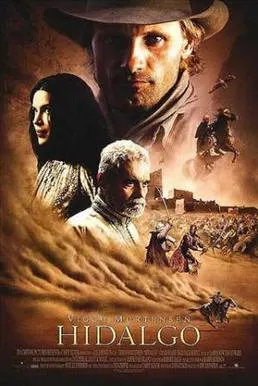 Hidalgo is an adventurous biographic western created to tell the story of Frank Hopkins' epic endurance race in 1891.
Part of Buffalo Bill's Wild West Show, Frank, and his Mustang (Hidalgo) are famed to be the world's best long-distance horse and rider. A claim that gains the attention and ire of the Arabian Sheik's who reside an ocean away.
Challenged to change his title in the show, or win the annual 3,000-mile race across the Arabian desert, Frank sets out to compete in the grueling challenge.
The pair races against pure-blooded Arabians and battles elements, prejudice, and injury. Motivated by his Lakota spirit and desire to free the wild ponies of the plains, Frank and Hidalgo toil on.
This movie is a wonderful adventure, with it's throwbacks to the Old West culture. It is also an inspiring tale of the efforts made long ago to preserve America's wild Mustang herds.
Buck
Buck, is the true story of natural horsemanship trainer Buck Brannaman. The lead equine handler and partial inspiration for the horse training lead character in The Horse Whisperer. Winner of the 2011 Sundance Film Festival, U.S. Documentary Competition Audience Award as well as the 2011 Full Frame Documentary Film Festival's Audience Award.
Documentarily detailing a hard early-life history of Brannanman. We learn abuse and neglect lead him to seek a peaceful and patient manner with horses.
The unique insight into how Buck developed his unorthodox training methods based on respect is an inspiration. I very much value the lessons from this film in rising from adversity, just as much as the perspective on handling horses.
Flicka
As re-booted stories tend to do, the 2006 version of Flicka is quite different from its origin story from 1943.
I grew up watching My Friend Flicka, the story of a Wyoming rancher who helps his 10-year son raise and train a Mustang filly. It's poignant, dramatic, and a great family-friendly western.
20th Century Fox took the story and brought more drama to the plotline, with a defiant teenager, a defiant Mustang, rodeo corruption, and pursuit into the wilderness.
As simple and sweet as My Friend Flicka was to my childhood-self, the more mature version of Flicka, with it's more complicated relationships and real-life dramatics, appeals to my adult-self.
Both are great for a movie night, and I'd recommend that you give them a watch to decide which one is your favorite!
Wild Hearts Can't Be Broken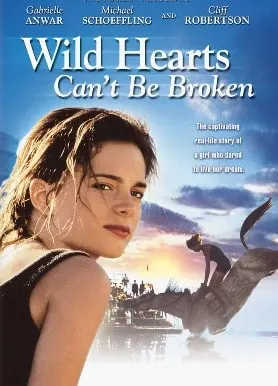 Just when I thought that circus and sideshow acts of old couldn't get any crazier, I watched Wild Hearts Can't Be Broken. Fascinated that girls used to jump horses off of tall towers into tiny pools.
A 1991 Buena Vista production tells the unbelievable story of the diving horses and a daredevil young woman who performed with them. Part depression-era survival story, and part romance, the movie is based on the life of Sonora Webster Carver.
They really did jump horses, with young ladies astride, from 60-foot towers into twelve-foot pools in the 1920s. Sonora's story is even more remarkable given the fact that she did so for years following an accident that left her completely blind.
This feel-good horse film of survival and ultimate following of the mantra "If you fall off the horse, you get back on" is perfect for young adults and horse lovers.
The Man from Snowy River
A masterful film from the early 1980s, The Man from Snowy River is an award-winning Australian classic horse movie.
Breaking records at the box office in its time, Snowy River won multiple Australian Film Institute Awards. The Most Popular Film winner at the Montreal Film Festival and nominated for Best Foreign Film in America.
After losing his father, a young 18-year-old man named Craig struggles to get his family's farm back on its feet.
Inspired by a poem by Banjo Patterson of the same title. Snowy River is a beautiful film with fantastic Australian scenery.
The Derby Stallion
This early Zac Efron film, The Derby Stallion, is an excellent film for the tween-and-up crowd. Relatable for any kid trying to find their path, the young teen Patrick (played by Efron) feels pushed into baseball by his father.
He strikes up an unlikely friendship with a washed-up and alcoholic steeplechase jockey who helps him realize his potential. Teenage angst and puppy love with a pretty young girl is packaged in with the steeplechasing washed-up jockey nod to classic horse movies.
A brilliant blend of storylines, designed (successfully) to pull at the heartstrings of young audiences everywhere.
The Horse in the Gray Flannel Suit
Everyone loves a great comedy, and that's exactly what Disney has delivered with The Horse in the Gray Flannel Suit. If it's easy entertainment you like, this horse film will provide just what you need.
When a businessman's daughter wants a horse of her own, which he can't afford, he contrives a way to use the horse in an advertising scheme that almost costs him everything he holds dear. It's silly and fun. Break out the popcorn and enjoy some family time with this corker.
Moondance Alexander
Another wonderful family comedy that makes the list is Moondance Alexander. Winner of two Dixie Film Festival Awards for Best Picture and Best Actress, this is a light-hearted story of a young girl with dreams of show jumping.
A teenage girl staying with her mother finds a horse that has jumped out of his paddock and becomes attached to the horse. Certain that the pony has untapped potential, she later convinces the horse's owner to train her and the pinto pony for a big show on a quest to see the pony become a champion jumper.
You've heard of "a little light reading"? This is the equine movie version of a light way to enjoy a lazy afternoon on the couch!
Racing Stripes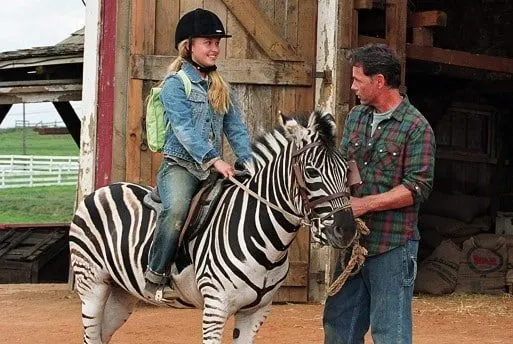 One more shoo-in for some good laughs on this list is the downright silly movie, Stripes. This film's blend of human actors with a star-studded cast of voice-over animal characters is a hoot.
When a zebra thinks he's a racehorse, it will take the courage of a teenage girl to give him a shot at his racing dream in this cute comedy. Stripes don't seem to know he isn't a racehorse, despite the ridicule of the thoroughbreds around him.
Can he show them what a zebra can do with the help of his friends from the barnyard? This is a fun horse movie for all ages.
All Roads Lead Home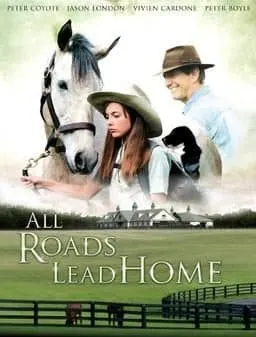 A dramatic storyline that will appeal to horse lovers and dog lovers alike, All Roads Lead Home follows the woeful journey of 12-year-old Belle. The winner of Best Feature Drama in the International Family Film Festival. Belle's story is a continual give and take of flight and return.
After losing her mother in a tragic accident, Belle is sent to live on her grandfather's farm.
Muddling through a canine epidemic in town, Belle struggles to cope with everything going on and finds respite with a horse. She must learn to live fully again on this journey about relationships, family, and moving on.
Black Beauty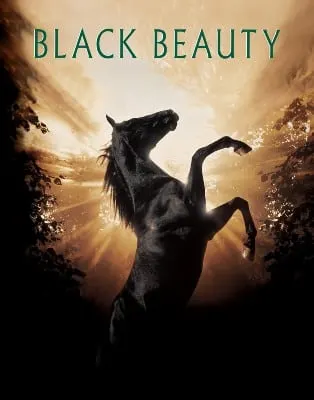 It doesn't get more classic than the tale of Black Beauty. Originally written in 1877 and captured in film five times, the most recent 1994 movie version is a personal favorite.
The familiar story of this black Quarter Horse stallion's adventure is set in 19th century England. Told from the perspective of the stallion we follow the evolution of the circle of his life. Even though I have seen this movie countless times, Beauty's idyllic early life with Merrylegs and Ginger still makes me smile, and his mistreatment in the years after makes me so angry.
One of the horse movies that I'll always leave on if it comes across my screen at home, Black Beauty is a fantastic and familiar comfort to watch over and over again.
Also, read our fun article on 10 Things You Didn't Know About The Black Stallion Movie.
Ride a Wild Pony
Another fabulous Aussie horse film from Disney, Ride a Wild Pony, is a fun family adventure. A young boy is given a wild pony to get him to and from school. A fast friendship instantly takes root in the boy's heart.
One day the pony disappears. The boy finds him being trained by a local girl to pull her wheelchair and a dispute about the ponies' ownership begins. Divided townsfolk take sides in a court battle to decide which one of the children will have to lose the pony.
Who's side would you be on? It may not be whom you'd think.
Felicity
An American Girl story, Felicity is a classic depiction of a Revolutionary War character's relationship with her horse.
Set in colonial Virginia, Felicity Merriman lives with her parents in a time of colonial America and the growth of the nation's bid for independence. Seeking a personal sense of freedom, Felicity rescues a horse from a horrible and cruel owner. The beautiful horse carries her through her journey as the war begins around her.
Running Free
Set in 1914, Running Free begins with a German ship carrying horses bound for the copper mines in Africa. An enslaved dam within her cargo gives birth to a foal on board. Soon after, she is separated from her baby in the chaos of disembarking and the young horse is abandoned. A local stable boy finds the baby wandering and ill.
Named Lucky by his rescuer, the young horse is faced with many challenges. From a jealous stallion in his new stable to a fate wandering the desert, this tale is woven with drama.
As Lucky grows into a fine stallion with a herd to care for, he must ride to the challenges of being a leader.
Virginia's Run
In a wonderful coming of age story, the indie film Virginia's Run tells the tale of a grieving father and his daughters. After losing his wife in a riding accident, the head of this household, Byrne, sells the mare at the heart of the tragedy and vows that his girls will never ride again.
Stormy, the mare's colt, is left behind and Byrne's daughter Virginia decides to train him on her own in secret. Winning over the assistance of a sympathetic trainer and her sister, Virginia is determined to succeed.
Ultimately they are discovered, and Byrne sells Stormy. Leaving the girls and the trainer determined to convince Byrne that he is wrong for keeping Virginia from horses.
The Horse Boy
A documentary film, that is incredibly touching and uplifting. This move follows the journey of a family from Texas seeking healing for their autistic son.
Finding themselves in Mongolia, the lad is treated with a combination of spiritual healing and horseback riding. Peppered with a mixture of opinions from the shaman who endeavors to help the boy, there is also a variety of western medical opinions presented as the journey progresses.
Unpredictable and inspiring, the bond of the child with the horses is just as compelling as the struggles and strife felt by the family.
Nominated for the Grand Jury Prize at the Sundance Film Festival, this powerful documentary is a compelling finish to our list.
---
Horses make great movie stars. Whether you crave a good laugh, some drama, or some romance, this list has a movie for you. On the days it's impossible to get out and get to work with your own horse, don't fret! This list is sure to find something new to inspire you to new heights.
What do you think of our horse film choices? Which films would be in your top 5 or top 3? Let us know in the comments!
Also read: