Our readers support us. This post may contain affiliate links. We earn from qualifying purchases. Learn More
Whether you're an existing horse lover or a newcomer to the horse world, watching a horse movie is a great way to fuel your passion. But with all the movies featuring horses out there, it can be hard to decide which ones are the most worthy of your time.
To help you make your choice, we have compiled a list of our favorite horse movies ever made. Every one of these horse movies has been a great hit, and it's bound to make a fantastic pick for your movie night.
Whether you crave a good laugh, exciting drama, or dreamy romance, this list has a horse movie for you
Secretariat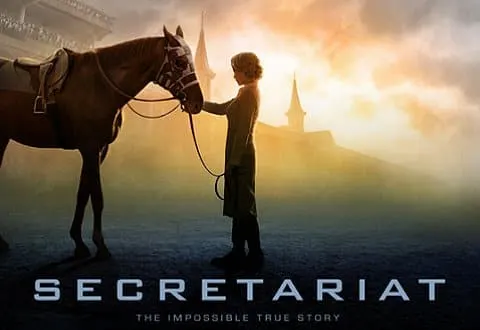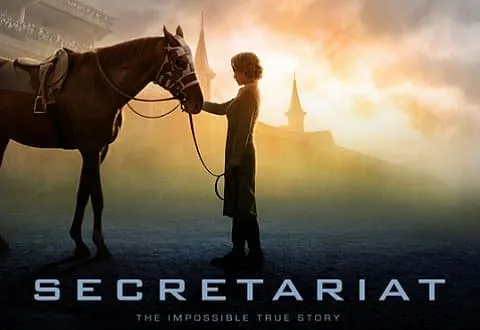 Disney's epic drama Secretariat (2010) is a tale of tenacity and spirit. It's based on the true story of the 1973 Triple Crown-winning racehorse Secretariat (aka Big Red) and his owner Penny Chenery.
A wonderful combination of movie magic and historical footage brings Secretariat's journey to greatness alive. Witnessing the incredible power and heart of this champion is a compelling force that will have you glued to the screen until the end scene.
Whether you like horse racing or not, this feel-good family horse movie is a classic that appeals to all.
Dreamer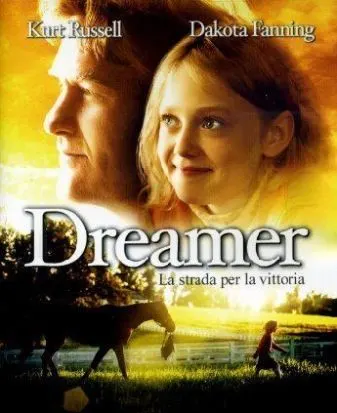 Dreamer (2005) is a heartwarming family movie about the miraculous return of a broken racehorse to racing success. A Dreamworks production and Critic's Choice Award nominee, this true story is set in Lexington, Kentucky.
When one of the racehorses gets injured at the track, horse trainer Ben Crane decides to take her under his wing. With the help of his daughter Cale, the Thoroughbred mare makes the ultimate comeback and enters the prestigious Breeder's Cup Classic.
National Velvet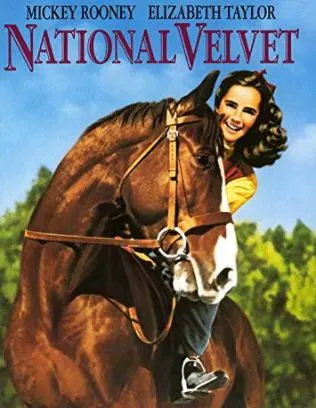 Based on a fictional novel, National Velvet (1944) is a tale about a young girl who trained and rode her horse in the Grand National Steeplechase event. This classic Metro-Golden-Mayer film won two Oscar awards in 1945 and was nominated for three others.
A twelve-year-old horse-crazy girl, Velvet Brown, won't take no for an answer when it comes to riding. Having won her horse (The Pie) in a town raffle, she brings him home with dreams of grand accomplishment.
An inspirational family classic that has stood the test of time, National Velvet is sure to be a favorite of generations of horse lovers.
Also read: 8 Facts You Didn't Know About National Velvet
Seabiscuit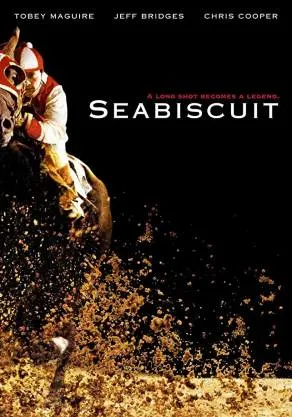 A symbol of American spirit during the Great Depression, Seabiscuit was an underdog racehorse that overcame tremendous odds to succeed. The Dreamworks production of his story was nominated for seven Academy Awards and has earned a staggering $143 million since its release in 2003.
A trainer, a jockey, and a businessman are at the lowest points of their lives when their paths cross. Together, they take the leap of faith buying and training a small racehorse with a lazy attitude. Miraculously, Seabiscuit comes through for them and becomes the underdog hero of his time.
This complex tale is about overcoming odds and finding hope in the darkest of circumstances. Filled with nostalgic scenes of Depression-era America, this horse movie celebrates one of the first media sensations in horse racing history.
The Horse Whisperer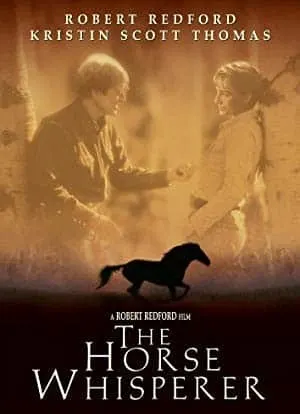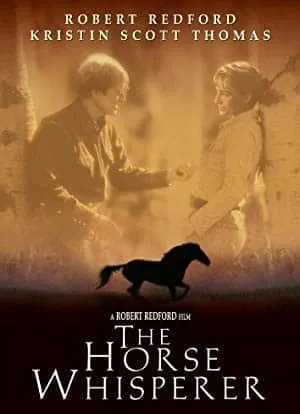 The Horse Whisperer (1998) is a classic horse movie about a cowboy helping a broken young girl and her traumatized horse get back on their feet. The popular Robert Redford film was nominated for 2 Golden Globe Awards and an Academy Award, grossing a box office total of $187 million worldwide.
Broken and traumatized by a terrible accident, teenage Grace and her horse Pilgrim need professional help. Determined to heal their wounds, Grace's mother Annie stops at nothing to find help for the pair.
When the three of them wind up on a remote Montana ranch, horse trainer Tom Booker is their only hope.
Spirit: Stallion of the Cimarron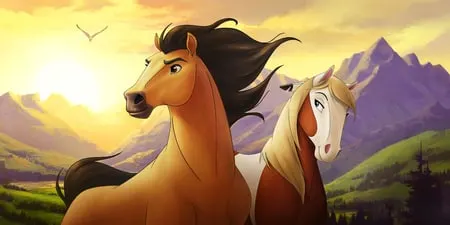 An animated classic, Spirit (2002) captures the essence of the American West through the eyes of a wild Mustang and his adventures. Nominated for an Academy Award (Best Animated Feature) and earning $123 million, this Dreamworks production represents a fresh take on the horses of the Wild West.
Spirit's fight to remain free is an action-packed adventure that will have you gripping the edge of your seat. His story includes capture by a villainous sheriff, escape with the help of a Lakota Indian, and guidance from the Indian's mare that will ultimately lead him back home.
Also read: 4 Interesting Facts About Spirit Stallion of the Cimarron
War Horse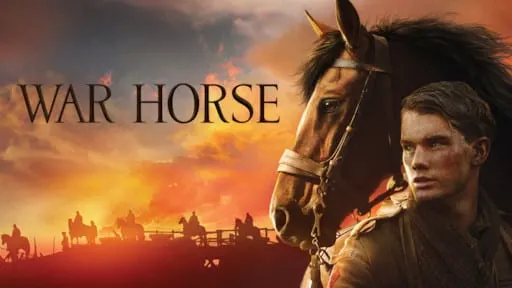 In a similar manner to Spirit, War Horse (2011) is a glimpse of World War I through the eyes of a horse. This tale of loyalty, tenacity, and love between man and horse is an insightful story that every horse lover should watch.
A Steven Speilberg film, War Horse was among the American Film Institute's top 10 best films of the year. It was also nominated for six Academy Awards, including Best Picture, as well as five British Academy Film Awards and two Golden Globes.
Joey, a strong bay Thoroughbred, is taken to war as a cavalry horse, leaving his owner to mourn his departure. In his service to the British Army, Joey encounters a variety of individuals and challenges as the war unfolds.
Also read: 19 Best War Horse Movie Quotes
The Black Stallion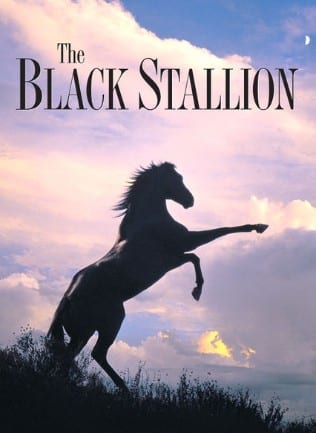 The Black Stallion (1979) is a wonderful tale that begins with a young boy, Alec, and a wild Arabian stallion shipwrecked on a deserted island. This stunning horse movie was nominated for two Academy Awards, a Golden Globe, and a British Academy Award.
Their efforts to survive on the island form an unbreakable friendship between child and horse. Once rescued and reintegrated into civilization, Alec befriends a retired jockey who sees potential in the stallion.
In the movie finale, the boy and the black stallion enter the race of their lives against two champion horses. Their run toward the finish line brings back distant memories of their time on the island in an emotional scene.
Hidalgo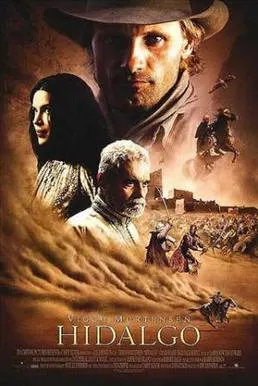 Hidalgo (2004) is a biographic western horse movie that tells the story of Frank Hopkins' epic endurance horse race in 1891.
In Buffalo Bill's Wild West Show, Frank and his Mustang Hidalgo are named the world's best long-distance horse and rider. This claim gains the attention of an Arab Sheik who challenges them to a race an ocean away.
In the hope of winning the prize money, Frank sets out to compete in the grueling 3,000-mile race across the Arabian desert. However, the pair must defeat not only the world's best Arabian horses, but also the elements, prejudice, exhaustion, and injury.
Walk. Ride. Rodeo.
In the spotlight of this 2019 Netflix original movie is real-life barrel racing champion Amberley Snyder. Portrayed by American actress Spencer Locke, Amberley's life turns upside down when she is left paralyzed from the waist down following a terrible car accident.
Her body might be broken, but Amberley's spirits are certainly intact. At the start of her rehab, she announces her future plans are "Walk. Ride. Rodeo" and she intends to keep her word.
Throughout the movie, Amberley works tirelessly to get back on the horse and out onto the rodeo circuit. Her efforts finally come to fruition when she enters the iconic RFD-TV's The American Rodeo.
Flicka
The 2006 Flicka movie is a rebooted version of the original story dating back to 1943. This 20th Century Fox production is about a fiery teenager who goes out of her way to defy her father so she can spend time with a wild Mustang.
When her father finds out about her adventures, he takes the wild filly (Flicka) away from his daughter. Heartbroken and lost without her horse, Katy will risk her own life to bring her beloved Flicka back home.
Wild Hearts Can't Be Broken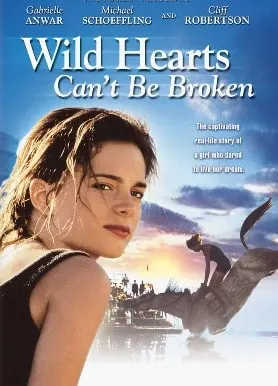 Wild Hearts Can't Be Broken (1991) tells the unbelievable story of diving horses and the daredevil young women who performed with them. Based on the life of the first-ever diving girl Sonora Webster Carver, the movie is a part romance and part survival story.
In the 1920s, horses with young women astride indeed used to jump into a pool from towers as high as 60 feet. The performances soon became a nationwide sensation, drawing crowds from up and down the United States.
While any diving girl had to be fearless and daring, Sonora's story stands out of them all. She continued diving on horseback for years even after an accident left her completely blind. It goes without saying that this incredible horse movie is a must-see for everyone with a passion for horses.
The Young Black Stallion
This 2003 Disney horse movie tells the adventurous story of a young girl and a mysterious black colt. Following a robbery at her home, Neera finds herself alone in the Arabian desert. There, she encounters a black Arabian colt who leads her back to her grandfather's ranch.
Learning of her family's financial struggles, Neera sets out to save her grandfather's horse breeding business. On the back of her black colt Shetan, she takes part in a dangerous cross-country race where the winner takes home some of the finest Arabian broodmares in the country.
Ruffian
Ruffian (2007) is yet another horse movie that's guaranteed to pull the heartstrings of racing fans and horse lovers alike. It tells the true story of Ruffian, a champion Thoroughbred of the 1970s.
In her short career, Ruffian ran undefeated until she fell during a highly anticipated match race against Kentucky Derby winner Foolish Pleasure. The accident left her with a broken leg and slim chances of recovery after surgery.
This ESPN Original Entertainment movie is a wonderful tribute to one of the greatest racehorses in history. Make sure you keep tissues close by during the movie as you're in for an emotional ride.
Also read: 8 Best Horse Racing Movies
Moondance Alexander
Another wonderful comedy-drama that made our list is Moondance Alexander (2007). This light-hearted story of a young girl with dreams of show jumping is based on true life events. The movie also won two Dixie Film Festival Awards for Best Picture and Best Actress.
A teenage girl living with her mother finds a horse that has jumped out of its paddock and becomes attached to the animal. Certain that the pinto has untapped potential, she convinces the horse's owner to train them up for a show on a quest to becoming a champion jumper.
Racing Stripes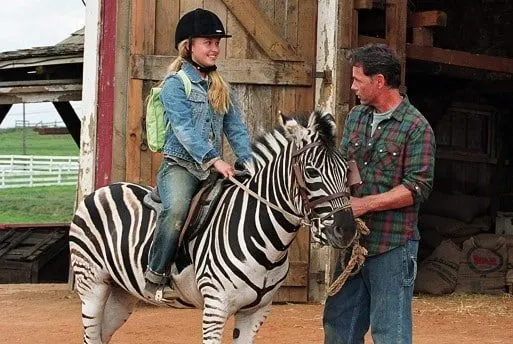 Racing Stripes (2005) is a hilarious family movie that's a must-see for all animal lovers. It features a blend of human actors with a star-studded cast giving voice to animal characters.
When a zebra thinks he's a racehorse, it will take the courage of a teenage girl to give him a shot at his racing dream. Stripes doesn't seem to know he isn't a racehorse, despite the constant mocking by the Thoroughbreds around him.
With the help of his barnyard friends, Stripes is determined to show everyone what he can do.
All Roads Lead Home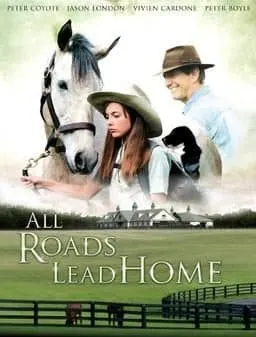 A story that will appeal to horse and dog lovers alike, All Roads Lead Home (2008) follows the journey of 12-year-old Belle. Following its premiere, the movie won the award for Best Feature Drama in the International Family Film Festival.
After losing her mother in a tragic accident, Belle is sent to live on her grandfather's farm.
Muddling through a canine epidemic in town, she struggles to cope with everything going on and finds respite with a horse. Belle must learn to live fully again on this journey about relationships, family, and moving on.
Black Beauty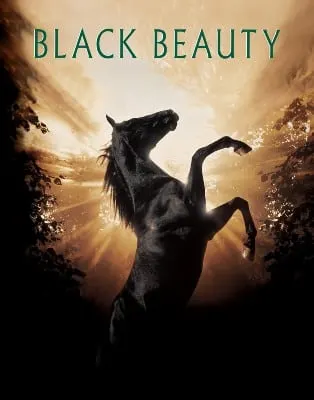 It doesn't get more classic than the tale of Black Beauty. Written as a novel in 1877 and captured in film six times, the 1994 version is many horse lovers' personal favorite.
The movie takes us back to 19th century England, where a beautiful black colt is born on a picturesque farm. Through his own perspective, Black Beauty takes us along for the journey of his life full of challenges and hardship but also joyous moments.
As it turns out, life wasn't easy for horses back in the 1800s. This horse movie is a wonderful tribute to all equines who have suffered from abuse and neglect due to old and cruel practices.
Also read: 12 Interesting Facts About Black Beauty (1994)
The Silver Brumby
Admirers of Australia's wild brumbies will love this family drama based on a book series of the same name. The Silver Brumby (1993) has a strikingly similar plotline to Spirit: Stallion of the Cimarron, except for being set in a country half a world away.
In the movie's spotlight is a gorgeous palomino stallion called Thowra who's being relentlessly hunted by a cowboy. Despite the man's best efforts, the silver stallion always slips through his hands, often risking his own life in the process.
Also read: 17 Famous Horses in Movies and TV Series
Windstorm
Windstorm (2013) is a German adventure movie about a magical bond between a rebellious girl and a majestic black stallion.
To answer for her inconsiderate actions at school, Mika is banished to her grandmother's farm. There, she frees a dangerous stallion who had been locked away in a dark stall for years.
With the help of a kind stranger, Mika learns to communicate with the horse who allows her onto his back. Together, the two kindred spirits show the world what is possible when humans truly listen to horses.
Also read: