This post may contain affiliate links. We earn from qualifying purchases. Learn More
For those interested in a career in the horse industry, attending an equestrian college is one of the best ways to get the experience you need. These equestrian colleges in the UK provide students with a top-notch education in equine programs.
A degree from an equestrian college sets you on the right path to your desired career in the horse world. Whether you want to work as a horse trainer or equine veterinarian nurse, these schools offer world-class programs to best prepare you for your future.
With state-of-the-art equine facilities, students can not only learn about horses but also get hands-on experience. These colleges also offer riding programs where students can sharpen their skills in the saddle. In addition, many offer riding clubs that allow students to compete in show jumping and dressage.
Here are some of the best equestrian colleges in the UK for those seeking a career with horses.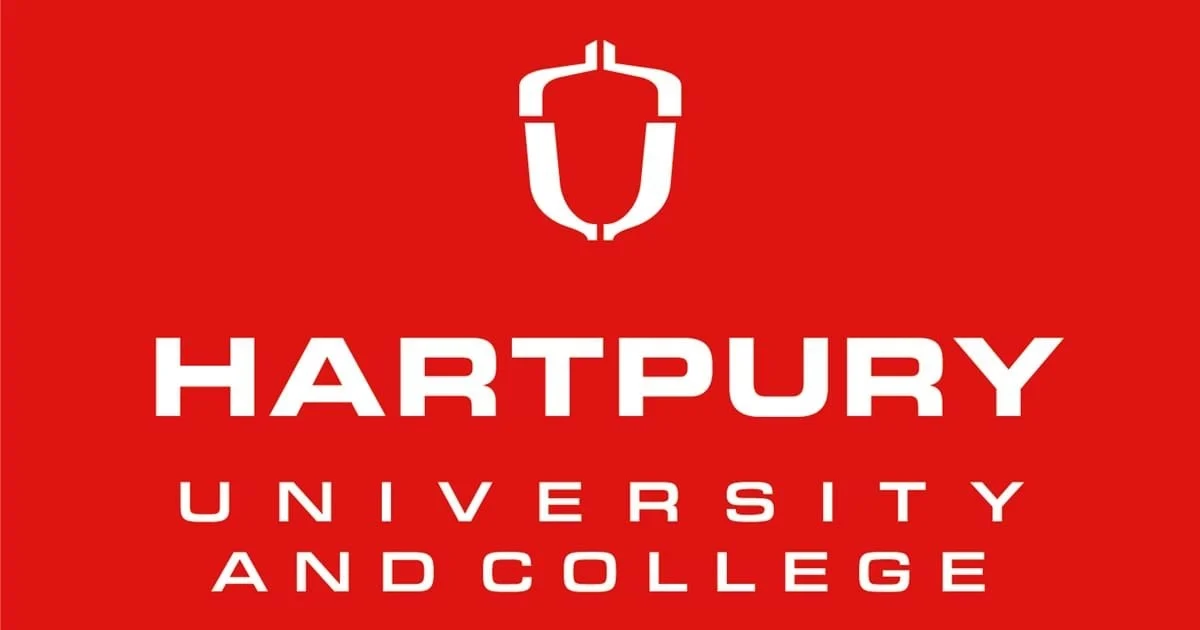 Located in Gloucester, Hartpury University and College has one of the best equine programs in the UK. As one of the largest equestrian education centers in the world, the school is home to state-of-the-art facilities.
Hartpury's facilities include competition arenas, horse riding simulators, equine therapy, rider performance, and research centers. The equine center provides stabling for up to 230 horses with a livery for 150 horses. The school has over 50 loan horses and provides students the opportunity to take part in their equestrian club.
Hartpury offers an array of programs in equine management that will allow you to live out your dream with a career in the equine industry. The programs combine theory and practical sessions in order for students to get the best experience. The school hosts major equine events every year and hosts guest speakers and demonstrations as well.
University Centre Reaseheath allows students to turn their passion into a purposeful career. Located in Chesire, the school offers a variety of programs in equine science allowing students to gain careers ranging from an equine legal advisor to a stable manager.
The modern facility has the ability to stable over 60 horses with indoor and outdoor arenas. Along with top-notch scientific laboratories, the university is also home to a gait analysis system, a mechanical horse, and VO2 Max Testing equipment for riders. To provide hands-on learning, the university hosts industry mentors as well as equine career events with demonstrations and presentations.
Students have the option to assist or compete at weekend dressage and show jumping events. Those interested can also join and compete in shows with Team Quest, which is for Intro, Prelim, and Novice dressage riders
Oxford Brookes University partners with Abingdon and Witney College for their equine science program. With the program, students will study the reproduction, physiology, behavior, and nutrition of horses.
Learning for the equine program takes place at Oxford Brookes with some sessions at Witney Campus and the college's stud farm at Common Leys. The farm operates as a racehorse stud producing young horses for Thoroughbred sales, allowing students to get real-world experiences.
Located in Oxford, the university combines lectures, seminars, group projects, and independent research to best prepare students for their future careers. Students can also join the equestrian club which has two teams that compete in dressage, show jumping, and cross country, in BUCS (British Universities & Colleges Sport) and other competitions.
Located in Burton, Bishop Burton College offers top-notch equestrian facilities to allow students to achieve their career ambitions. The college's equine program combines classroom-based study and practical experience to achieve valuable skills.
The incredible facilities include six indoor and outdoor arenas, stabling for 110 horses, an equine therapy and rehabilitation center, and a rider fitness and performance suite. Students can choose from a variety of equine programs including horse care and equine management.
Bishop Burton College also offers an equine academy for riders looking to compete and sharpen their skills. The academy offers an advanced squad and development squad that tailor to riders at different levels.
For those looking to further their education in equine studies, The University of Edinburgh offers one of the best programs available. The MSc Equine Science program allows students to further deepen their knowledge of horses to allow them to go further in their careers.
The program covers an array of topics including scientific methodology used in equine science. Such topics include equine digestion, nutrition, behavior, welfare, orthopedics, reproduction, exercise physiology, and equitation science.
The University of Edinburgh is also home to one of the best veterinary programs in the UK. For those wanting to ride, the university offers an equestrian club with four teams competing in BUCS from beginner to advance. In addition to showjumping and dressage competitions, the club also does hacks and beach rides.
Located in Northampton, Moulton College gives students the option to choose from a variety of equine careers. Such careers include coach, racehorse trainer, farrier, veterinary nurse, equine therapist, and more.
The world-class facilities at Moulton include stabling for up to 60 horses, indoor and outdoor arenas, a cross-country field, an on-site equine veterinary practice, and an Equine Hydrotherapy Centre. The university teaches equine care methods from feeding, handling, riding, and behavior. In addition, they teach practical and theoretical elements of equine therapy, equine health, and management.
With expert staff and guest lectures, Moulton College uses positive teaching and learning for a better education. The facility hosts unaffiliated competitions as well as being a British Dressage and British Show Jumping venue.
Royal Agricultural University provides various equine programs to prepare students for their future careers. Located in Cirencester, the university teaches important skills such as equine science, management, health, welfare, breeding, training, and sales.
The university offers programs including equine science and business and bloodstock and performance horse management. Other programs include equine health and welfare and international equine and agricultural business management.
To best prepare students, the equine programs offer a work placement program to develop key transferable skills. Students can ride and get hands-on experience at the RAU Equestrian Centre. There is also an equestrian team as well that students can join for further experience.
Nottingham Trent University offers programs in equine sports science and equine behavior, health, and welfare. Students will study important topics such as equine performance, nutrition, anatomy, and physiology.
Nottingham Trent University offers a premiere equestrian center that includes a Performance Analysis Room, technical room, and DIY livery. The center includes approximately 30 horses including school masters, competition, and young horses. The university uses its horses for riding instruction, coaching, stable management, and research.
As one of the best equestrian colleges in the UK, Nottingham Trent University also offers an equestrian club. The club is for riders of all experiences and features three teams that compete in BUCS.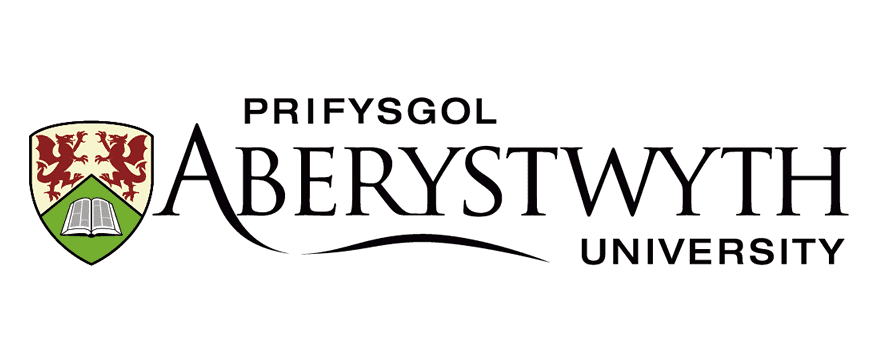 Located on the coast of Wales, Aberystwyth University has a long history of teaching equine science and equine studies. The programs cover important subjects including equine physiology, genetics, anatomy, exercise physiology, equine industry, nutrition, and breeding.
The programs combine in-class learning with hands-on experience in research facilities. Aberystwyth University is home to a superb equine center that includes stables, an international-sized indoor arena, an outdoor arena, round pens, and a DIY livery.
Students are also welcome to join the equestrian club no matter their riding skill level. The club has two BUC teams, with the option to enjoy beach rides in addition to competing.
University Centre Myerscough offers in-depth equine studies with programs in equine science and equine management. Located in Preston, the university prepares students for various horse careers in areas including welfare, breeding, research and development, nutrition, and therapy.
Students will put theory into practice by working with the university horses. There is also the opportunity to benefit from guest speakers, trips, and external research collaborations for further experience.
University Centre Myerscough is home to a beautiful equestrian center with two indoor arenas as well as outdoor arenas and stabling for more than 50 horses. The facility often hosts British Dressage, British Show Jumping, and unaffiliated competitions. Students also can join the BUCs equestrian team to improve their skills and compete.
Based in London Tonbridge, Hadlow College offers an array of equine programs. Such programs include equine studies, equine management, and equine training.
At Hadlow College, students have the ability to gain hands-on experience with horses as well as riding and competing on quality horses. Students will gain knowledge in practical skills including horse husbandry, handling, grooming, tack and equipment, feeding, and routine yard management. There is also the opportunity to work with breeding stock and organize events.
The college offers extensive facilities with two indoor arenas, an outdoor arena, and a stabling for up to 64 horses. There is also an extensive range of practical teaching resources including a walker and high-speed treadmill.
The University of the Highlands and Islands offers a variety of equine programs for horse lovers. The programs they offer include equine business management, equine leadership and management, and equine studies.
The university offers personal experience and hands-on learning to give students the best opportunities. Students have access to a range of quality horses to further their skills in and out of the saddle. Project work gives students real-world experience and there is also the ability to attend equestrian events and activities.
The equestrian facility at North Highland includes indoor and outdoor arenas, and stabling for 20 horses. With a balance of practical and theory-based learning, students can prepare themselves for various careers in the horse world.