This post may contain affiliate links. We earn from qualifying purchases. Learn More
Since season one of Heartland, Amy Felming and Ty Borden have shared a mutual attraction. Although their relationship has had some bumps along the road, they always find their way back to each other.
Over the first 15 seasons of Heartland, we have seen the best Amy and Ty moments.
While their romance was ended by Ty's untimely death, they had many amazing moments together.
1. Amy and Ty's First Kiss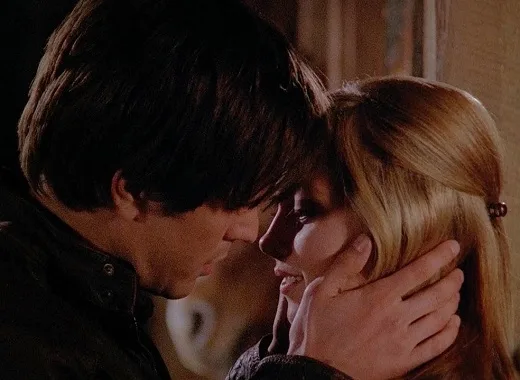 When Amy first met Ty, they didn't get off to the best start. She yells at him for driving too close to the horses. However, after getting to know each other better they begin to have feelings for one another.
In the season one finale "Coming Together," Amy and Ty share their first kiss. The night of Amy's Fall Finale victory, Ty and Amy talk together in the barn. Ty tells Amy how proud he is of her and then wants to tell her more, but doesn't know how to go about it.
Amy then affectionately tells Ty that "talking is overrated." During this intimate moment, Ty passionately kisses Amy for the first time.
2. Ty Builds a Jump Course for Amy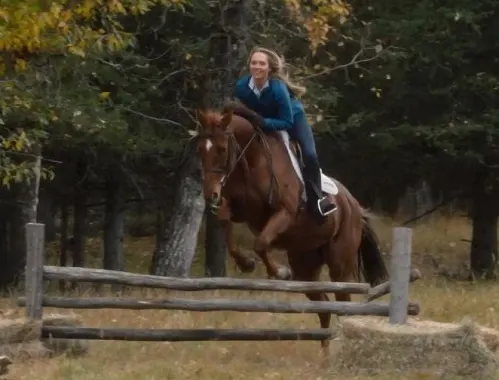 After Ty finds out Amy loves jumping, he builds a course for her in the woods in season one episode two "After the Storm." As Amy is still struggling with the passing of her mother, this kind gesture from Ty means a lot to her.
Amy takes her horse Spartan through the course. The two share a special connection as horse and rider, clearly enjoying their new jumping course.
At the end of the course, Jack drives by with Ty riding in the pick-up truck. Amy smiles at Ty, as she is truly happy at the moment.
3. Ty Gives Amy a Promise Ring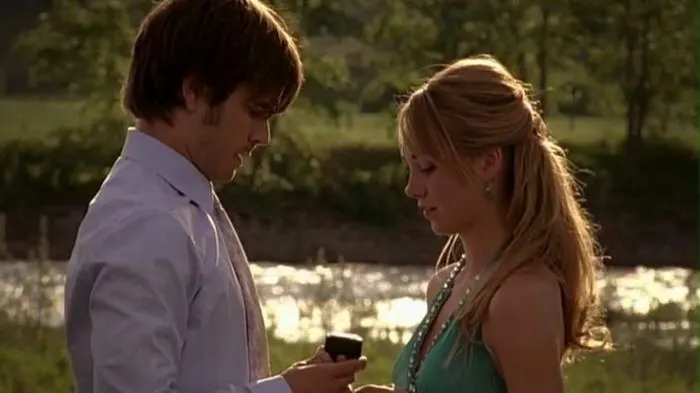 In season three episode three "Man's Best Friend," Amy and Ty are getting ready to attend their end-of-school dance. However, on the way to the dance, Ty's truck breaks down leaving them stranded.
What could have been a disappointing moment turned into one of the most romantic scenes in the show. To cheer Amy up, Ty asks Amy to dance with him in the bed of his truck.
The two share a tender moment as they slow dance with the sun setting. Ty then surprises Amy with a promise ring, which she gladly accepts. The scene shows us how much the two care for each other.
4. Ty Proposes to Amy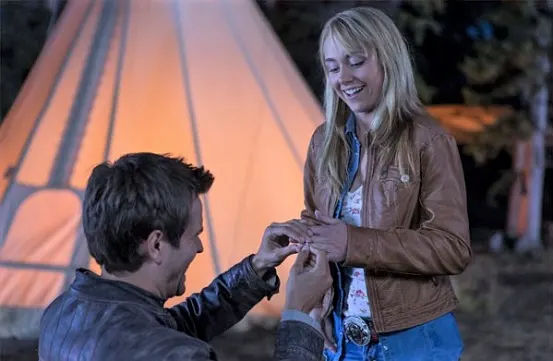 Amy wasn't always on board with the idea of marriage, however, her love for Ty changes this. In season six episode nine "Great Expectations" Ty finally pops the question to Amy.
While out on a fishing trip, Ty and Amy spend the evening walking together along the river. When they reach a teepee, they hear wild horses and see a shooting star. Ty realizes it is the perfect moment to ask Amy to marry him, which Amy happily accepts.
5. Ty and Amy Get Married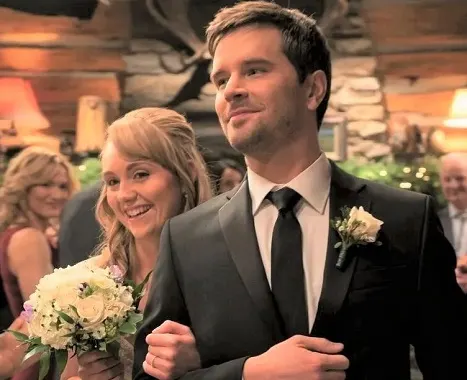 In the Season eight finale "Written in Stone," Amy and Ty finally say I do. Their wedding ceremony takes place at the ranch in front of their friends and family.
Amy rides in on horseback wearing a dazzling white dress and coat while being escorted by Jack and Tim. Candles light the way on the snow-fallen ground, creating a romantic scene.
Ty declares that Amy looks so beautiful before marrying her in an intimate ceremony. After everything the couple has been through, the moment is truly special and meaningful.
Also, take our fun Heartland quiz!
6. Amy Tells Ty She is Pregnant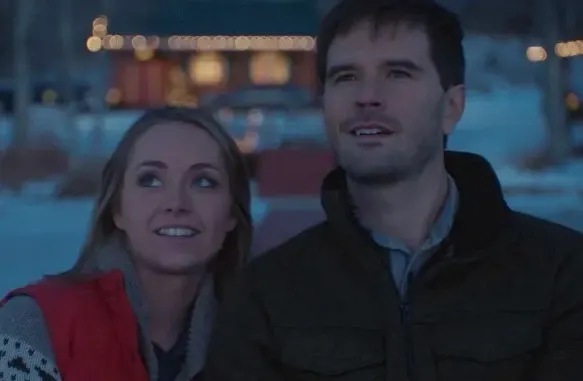 At the end of season nine, Amy shares the exciting news with Ty that she s pregnant. While standing under the Northern Lights on a winter night, Amy reveals to Ty she has a gift for him.
When Amy tells Ty he is going to be a father he is overcome with happiness. The two share a passionate kiss as they celebrate the wonderful news.
7. Amy Has Her Baby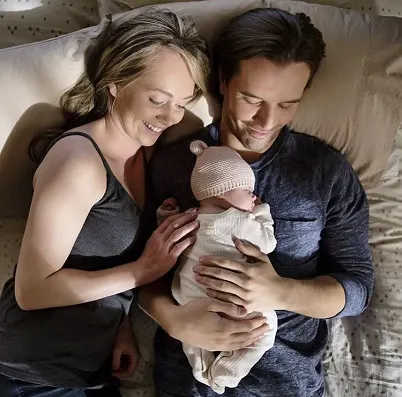 In the season 10 finale, "Greater Expectations," Amy gives birth to her and Ty's baby. While on the way to Cass and Caleb's wedding, Amy's water breaks.
Amy and Ty head back home and Amy gives birth back at the ranch. Ty is by her side during the delivery and is over the moon when she gives birth to a baby girl, who they name Lyndy. Both of them are smitten by their newborn daughter and Ty reassures Amy that she is amazing.
8. Amy and Ty Become Foster Parents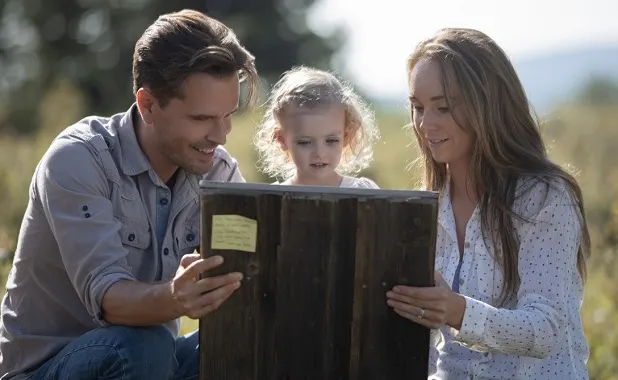 In the season 12 episode "Room to Grow," Amy and Ty step up to become foster parents to a young boy named Luke Kashani.
As Luke's mom struggles with some personal issues, Amy and Ty help to ensure Luke has a safe place to stay.
After much consideration, Amy and Ty decided that they wanted to open up their family to Luke. They want to ensure he has a loving home where he can thrive until his mother is well enough to look after him again.
At the end of the episode, Ty and Amy share a meaningful moment as they watch a herd of horses run free with Luke and Lyndy.
Also read: Amber Marshall and Her Real Life Partner Shawn Turner
Best Amy Fleming and Ty Borden Quotes
"To be a winner, you don't have to be the first across the finish line." – Ty
"Horses will forgive practically anything. If you work at it." – Amy
"We don't whisper things to horses. We let them speak to us." – Amy
"Why do you have to always see the best in people? Why can't you be judgemental like the rest of us?" – Ty
"We're engaged and we're going to get married. I'm here for you no matter what. I promise you." – Ty
"You're not ordinary. You're extraordinary." – Ty
"Talking is overrated." – Amy
Ty Borden and Amy Fleming FAQs
What Episode Did Amy and Ty Break Up?
Amy Fleming and Ty Borden's relationship hasn't always been steady. In season four episode 11, Ty and Amy break up after Amy finds out that Blair kissed Ty.
Ty is left heartbroken but tries to remain there for Amy. They continue to argue and their future seems uncertain.
Also read: 10 TV Shows Like Heartland Fans Will Love
When Do Amy and Ty Get Back Together?
At the end of season four, Ty Borden and Amy Fleming begin to find their way back into each other's lives after the breakup. By the beginning of season five, Amy and Ty are back together.
After Ty moves out of the loft, they realize the decision is good for their relationship as it allows them to grow. Ty decides that he is going to propose to Amy, but doesn't actually do so until season six.
What Happens to Amy After Ty Dies?
In the first episode of season 14, Ty Borden dies as a result of a blood clot from a gunshot wound. Amy Fleming is left heartbroken over Ty' death.
Even with the one-year time jump in season 14 after Ty's death, Amy still remains numb with grief. She has put her life on hold and has not moved on from his passing.
Also read: Why Did Graham Wardle Leave Heartland?