This post may contain affiliate links. We earn from qualifying purchases. Learn More
In the annals of American history, the name Bass Reeves reverberates with tales of grit, valor, and unparalleled dedication to justice.
A legendary figure whose life has been shrouded in a blend of fact and folklore, Reeves stands as a testament to the challenges and triumphs faced by lawmen in the Wild West. For many, however, the looming question remains: Who is Bass Reeves?
As Hollywood turns its lens to this enigmatic figure, with the announcement of the upcoming Yellowstone 1883 spin-off series Lawmen: Bass Reeves, there's been a resurgent interest in uncovering the truths and tales of the real-life man behind the legend.
In this comprehensive guide, we delve into the backdrop against which Reeves' story unfolded, setting the stage for a deep dive into his life, his times, and the legacy he left behind.
Who Is Bass Reeves?
Bass Reeves was a former slave who became one of the first black deputy U.S. Marshals in the Indian Territory (now Oklahoma). He was known for his bravery, his tracking skills, and his ability to bring criminals to justice.
Reeves was born into slavery in 1838 in Crawford County, Arkansas. Reeves was owned by Arkansas state legislator William Steele Reeves.
When he was just eight years old, he was taken to Texas where he was likely kept in bondage by William Reeves' son, Colonel George R. Reeves. Colonel George R. Reeves was a sheriff and legislator in the Lone Star State.
When the Civil War broke out in America, Colonel George R. Reeves joined the Confederate Army, forcing Reeves with him. In the Indian Territory, Reeves worked as a scout and a wagon driver for the U.S. Army. He also became a deputy U.S. Marshal in 1875.
He escaped from slavery in 1856 and fled to the Indian Territory, living among Cherokee, Creeks and Seminoles where he learned their languages and customs. It is believed that Reeves fought in the Indian Territory during the Civil War alongside the Union Indian brigades.
The Career of Bass Reeves
After the thirteenth Amendment abolished slavery in 1865, Reeves returned to the American colonies. He went on to settle on a farm in Van Buren, Arkansas. In 1875, Reeves was appointed to be a deputy U.S. Marshal by Judge Isaac C. Parker.
Reeves was known to be an expert with pistol and rifle, and at six feet two inches, he was said to have superhuman strength. In addition, he was also said to be a master detective and a remarkable horseman.
Reeves worked as a federal peace officer in the Indian Territory, serving for a remarkable 32 years. During his career, Reeves captured over 3,000 of the most dangerous criminals. He only shot 14 people in self-defense and managed to never get injured during his career.
The territory Reeves served mostly consisted of what is now Oklahoma and Arkansas. He worked in one of the most dangerous areas of the country, escaping numerous assassination attempts.
At the age of 67 in 1907, Reeves retired as a U.S. marshal and began working as a city policeman in Muskogee, Oklahoma. Reeves worked as a policeman for two years before retiring due to illness.
Bass Reeves was married twice and had 11 children. During his career, Reeves had to arrest his own son Bennie, who was charged with the murder of his wife.
On January 12, 1910, Bass Reeves died from either Bright's disease or nephritis.
The Legacy of Bass Reeves
Reeves was the only deputy to begin with Judge Parker's court and work until Oklahoma gained statehood in 1907. Reeves is said to be the inspiration for the iconic character The Lone Ranger.
Despite his incredible career, Reeves' story has often gone untold. While real-life Wild West icons like Wyatt Earp and Doc Holiday have gotten plenty of screen time over the years, Reeves has barely been recognized by Hollywood until recently.
Fortunately, that is about to change thanks to Taylor Sheridan and David Oyelowo. Together, they are working to bring justice to Reeves's story and give him the spotlight he deserves.
Additional Facts About Bass Reeves
He was known as "The Black Marshal" and "The Lone Ranger of the Indian Territory."
He was a skilled marksman and tracker.
He was a fearless lawman who was not afraid to take on dangerous criminals.
He was a fair and just lawman who treated everyone with respect, regardless of their race or ethnicity.
He was a role model for African Americans and Native Americans, and he showed that anyone could achieve great things if they worked hard and believed in themselves.
David Oyelowo's Dedication to Telling the Story of Bass Reeves
Throughout his entire career, actor David Oyelowo has been fascinated by Bass Reeves and his incredible life. For over a decade, Oyelowo has been trying to bring the story of Reeves to the big screen.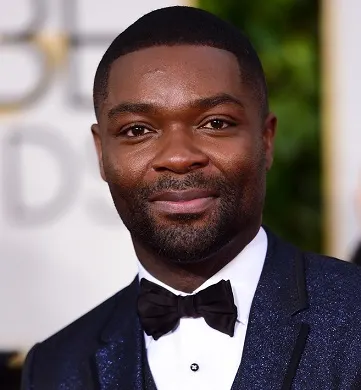 Fortunately, Oyelowo got the green light to bring his project to life with Taylor Sheridan. After dozens of rejections, getting the go-ahead from Sheridan was a "pinch-me moment" for Oyelowo.
Oyelowo will take on the role of Bass Reeves and Sheridan will serve as the executive producer of the much-anticipated series. Sheridan will also direct the first two episodes, with David Oyelowo and his wife Jessica also serving as producers.
"This is the guy the Lone Ranger was based on, who got whitewashed out of history, and I just can't wait to get on that horse and tell this story," Oyelowo said.
Between Oyelowo and Sheridan, we can expect 1883: The Bass Reeves Story to be an epic telling of Reeves's life and legacy.
After leading such an incredible life, Reeves' story is finally getting the attention it deserves.