This post may contain affiliate links. We earn from qualifying purchases. Learn More
Amber Marshall needs no introduction to the fans of Heartland, a Canadian family drama adored by millions worldwide. On the show, Amber plays lead character Amy Fleming, who never fails to wow viewers with her inspiring ability to connect with horses.
Contrary to the wishes of fans, Amber Marshall is not married to her partner on the show, Graham Wardle. In real life, she tied the knot with her boyfriend of three years, Canadian Shawn Turner.
Recently, fans of the popular show have gone through an emotional rollercoaster as Amber's on-screen husband Ty died from a gunshot wound. As a result, many viewers have started to wonder about Amber's real husband.
While Shawn Turner is a very private person, we tried our best to answer some of the questions you might have about him.
Below, we share some fun facts and info about Amber Marshall and her husband, Shawn Turner!
What Does Shawn Turner Do in Real Life?
Amber Marshall's husband Shawn Turner is a professional photographer with a love for Western culture. He has national accreditation for sports photography, commercial photography, and stock/rodeo photography.
Shawn Turner was born in 1987 in London, Ontario, Canada, and moved around a lot as a child. The accomplished photographer has a very private life and is not active on any social media. Therefore, we know little about his family background and career.
How Did Amber Marshall Meet Shawn Turner?
Amber Marshall met Shawn Turner on a horse show in 2010. Common interests and a passion for rural lifestyle brought them together, and the two started dating shortly afterward.
For the Heartland star and her off-screen partner, it was pretty much love at first sight. The couple wasted no time and got engaged in 2012, tying the knot a year later.
Also Read: 3 Heartland Actors Who Live Like Their Characters in Real Life
The Wedding of Their Dreams
After three years of dating, Amber married the love of her life, Shawn, on July 27, 2013. Their beautiful rustic wedding was a perfect reflection of what our dreamy couple is all about.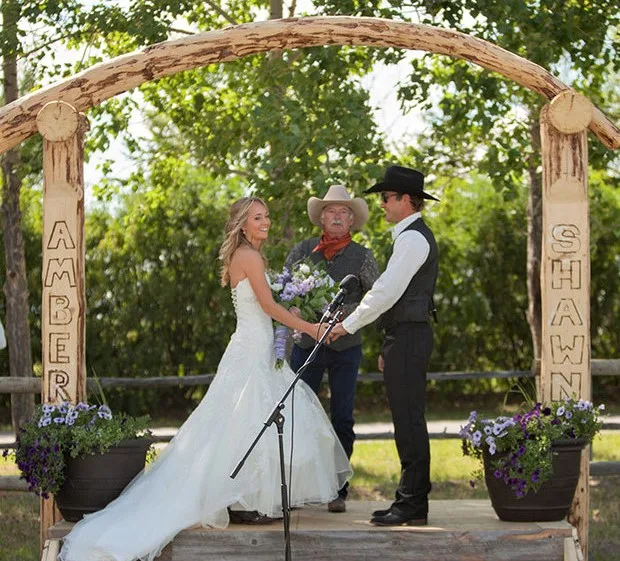 The wedding took place on Amber and Shawn's 100-acre ranch in the foothills of the Rocky Mountains. It was a dazzling, sunny day, allowing the couple and guests to fully enjoy this special occasion.
Among the guests were Amber's co-stars Michelle Morgan and Chris Potter, as well as family and friends.
At the ceremony, the 25-year-old bride rode down the aisle on her stunning bay horse Hawk. She was wearing a gorgeous strapless gown by Private Label by G and holding a lilac bouquet her grandmother put together. Amber's father was holding the reins as she approached the altar, eager to say her vows.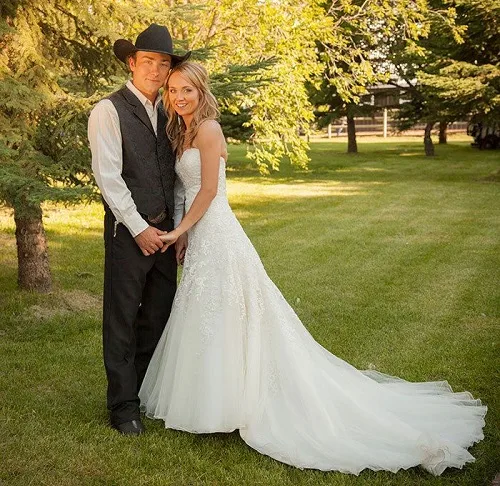 "I was emotional. I thought, 'I can't believe this is real!'" Amber told Hello Magazine. After their first kiss as husband and wife, the newlyweds galloped away on their mounts towards the reception.
"The applause made the horses a little nervous," Amber shared. "So they went off a little quicker than usual. It was quite an exit!"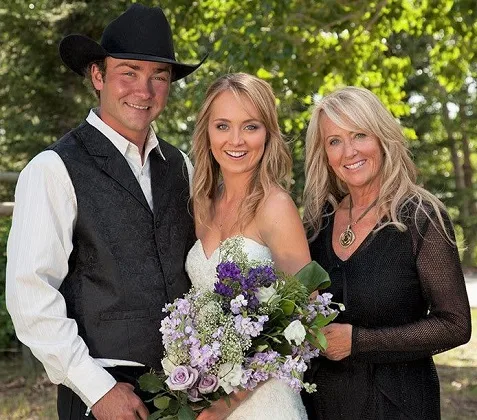 Amber and Shawn Planned Their Own Wedding
When it came to their dream wedding, Amber and Shawn left nothing to chance. They decided to take on the daunting task of being their own wedding planners, which went smoother than they expected.
When deciding about the location of the wedding, their beloved ranch seemed like the obvious venue. "I'm a homebody and so is Shawn," Amber told Hello Magazine. "Right away we thought, 'We're having it at home.'
The couple made an excellent job of decorating the ranch and arranging the meals and entertainment. An avid craftsman in his free time, Shawn even carved the altar himself, which his bridge called "the best part of the wedding."
Arching above a raised wooden podium, the altar had "Amber" and "Shawn" engraved onto its pillars. "The altar was the most beautiful memento of our day," Amber says adoringly in Hello Magazine.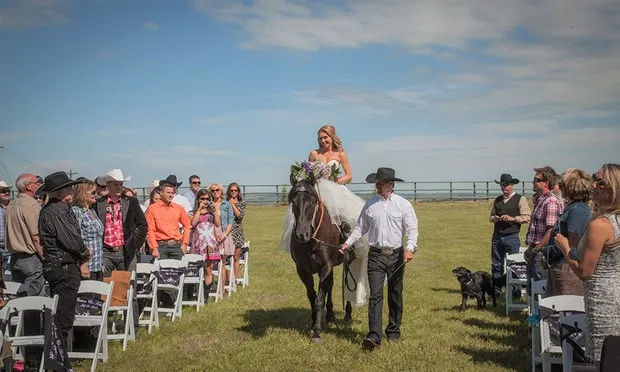 The Reception
The reception was as charming and casual as the rest of the wedding. After the ceremony, everyone headed down to a big white marquee to celebrate the newlyweds. The meals served were by the same caterers who work on the Heartland set.
You'd think that all the guests brought their most polished looks to such an event. However, Amber's dress code was no more than casual, as she wanted her guests to feel comfortable and have fun on her special day.
The bride and groom shared their first dance to the song "Timing is Everything" by Garrett Hedlund. As the dance drew to an end, Amber's on- and off-screen family joined her and Shawn Turner on the dance floor.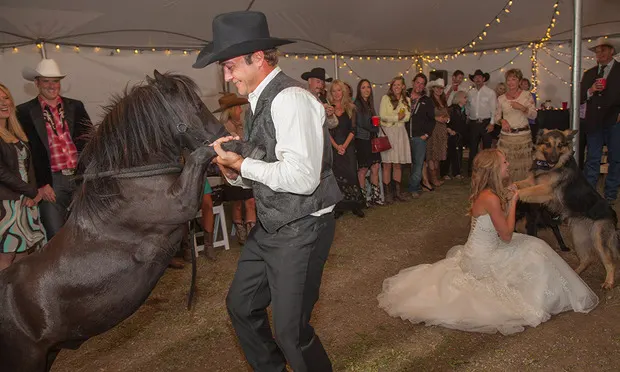 Having her TV sister Michelle Morgan by her side also meant a great deal to Amber. "I don't have a sister, but having Michelle there, who plays my sister on the show, was so important to me. It was like having a sister there," she shared in an interview with Hello Magazine.
At the table, both the fathers of the bride and groom gave speeches, wishing the couple well. Even Chris Potter, who plays Amy's father on the show, raised a toast for Amber, Shawn, and the rest of the cast.
Did Shawn Turner Act in Heartland?
Shawn Turner never acted in Heartland, although he was often present on the set to support Amber. The photographer prefers to lead a quiet life away from the limelight and would rather stay behind the lens than be in front of it.
Amber's on-screen partner Ty Borden is played by Canadian actor Graham Wardle. While many fans were hoping the two stars would date in real life, their wish never came true.
Also Read: 10 Interesting Facts About Graham Wardle
Does Amber Marshall Have Children?
Amber Marshall doesn't currently have children, although she is planning to one day. Until then, she enjoys being a mother on Heartland, where twin sisters Ruby and Emanuella Spencer play her daughter Lyndy.
For someone who spent a decade filming with animals, working with children was a whole new experience.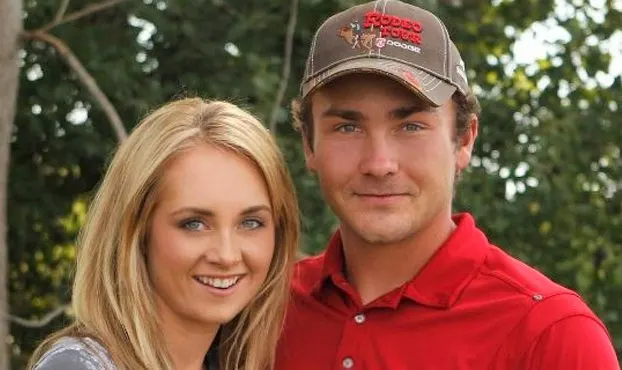 "It's very raw and very real. The (twin sisters) on the show are lovely, happy babies and in some of the scenes the babies are supposed to be unhappy and my biggest challenge is to hide her smiling face from the camera when she's supposed to be crying because she's teething. It's been a whole new way of going about a scene," Amber Marshall reflected in The London Free Press.
As for having children of her own, Amber Marshall is waiting for the right time. "I would love to have children," she said back in 2017. "Right now I have a very busy life. But my fans are hungry for me to have kids."
Having children would not only be a brand new chapter in Amber's personal life but also halt Heartland production for at least a year. Therefore, taking this next step is not as simple as the actress might hope.
Nevertheless, we are all anxiously standing by for the big announcement, which will likely arrive in the near future.
Also Read: 15 Facts & FAQs About Amber Marshall and Amy Fleming
Amber and Shawn's Life Today
Today, the happy couple is enjoying life on their ranch near High River, Alberta. As the real-life Heartland ranch is also nearby, Amber often rides to the set on horseback.
During filming season, she sometimes enjoys hanging out with fellow cast members on her ranch.
To Amber and Shawn, their home is also their passion. The couple keeps a variety of animals on their rach, including horses, cows, chickens, rabbits, dogs, cats, and even an alpaca!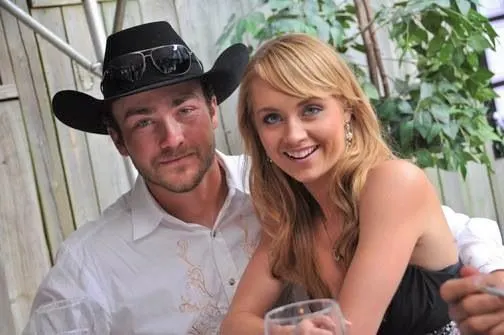 On her website, Amber writes about all of their animals in detail. She currently owns six horses, out of which three are Quarter horses (Cruz, Hawk, and Nitro) and two are Miniatures (Talon and Screech).
As of March 2021, Amber's ranch is also home to a rescue colt called Finch, who was saved from slaughter by one of Amber's friends.
Among others, a common hobby Amber and Shawn enjoy is riding motorcycles. They go on rides together every now and again, although their busy lifestyle and running the ranch leaves little time for such indulgences.
See a day in the life of Amber Marshall below:
Shawn Turner's horses
Naturally, Shawn and Amber share a passion for horses and Western riding. At present, Shawn has two Quarter Horses of his own, the strawberry roan Slider and the sorrel Hippy.
Slider is still a young horse who's constantly learning new things. So far, Shawn has been riding him lightly on the trails, and he is hoping to train him as a roping horse.
Shawn's other horse Hippy belonged to a friend of his until the summer of 2021. He is an experienced roping horse, and Shawn didn't hesitate to buy him when Hippy was put up for sale.
Also read: Where is Heartland Filmed? All Filming Locations
Are Amber Marshall and Shawn Turner Still Married?
We are glad to say that Amber Marshall and Shawn Turner are still happily married. After eight years of marriage, the two seem to be going stronger than ever and have much to look forward to in the future.
For regular updates on their life, follow Amber Marshall on Instagram.
Also read: 7 Things That Could Happen in Heartland Season 16