This post may contain affiliate links. We earn from qualifying purchases. Learn More
The world of Yellowstone continues to expand with prequels and spinoffs. Each series offers a deeper insight into the Dutton family and the struggles they face to maintain their valuable Montana cattle ranch.
The most recent of these series is 1923, which follows Jacob and Cara Dutton as they run the ranch during the ever-changing times of the early 20th century. They face challenges such as cattle theft, lawlessness, drought, and prohibition.
Season 1 of 1923 ended with many unanswered questions, leaving fans eager to know what happens in the second season. The series has quickly become popular among fans, with many hopefully wondering, will there be a 1923 season 3?
Is 1923 Renewed for Season 3?
It is unlikely that 1923 will be receiving a third season. During a cast panel with Hollywood Reporter, Brandon Sklenar, who plays Spencer Dutton, implied that the series is indeed limited, meaning it is likely to end with season two.
"No, no, it's bookend. It's still limited, but I think of it as one piece—there's just a split in the middle, but it's all one piece. It will conclude," said Skelnar.
Originally, 1923 was only supposed to last one season but its widespread success lead Paramount and show creator Taylor Sheridan to proceed forward with a second season.
According to Variety, 1923 became "the most-watched Paramount+ premiere of all time in the U.S. with 7.4 million viewers."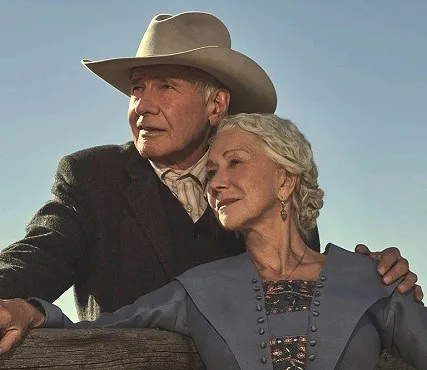 While 1923 may end after season 2, the Dutton family's story will continue on with future series.
1944
The Dutton's story is set to continue after 1923 with the upcoming series 1944. While official details are yet to be released, the series is set to follow the Yellowstone Dutton Ranch during the hardships of WWII.
Tom Prince, an executive at 101 Studios (a production studio for Yellowstone), revealed earlier this year that 1944 will be a follow-up of 1923.
"My guess is that it'll be shooting largely in the Bitterroot Valley because it has to take place at what is Chief Joseph Ranch. Chief Joseph Ranch is in Darby, Montana, and serves as the Dutton family ranch in the main Yellowstone series," said Prince.
Right now, 1944 is still in the early stages of development. There is no official release date or cast list yet for the series.
When is Season 2 of 1923 Premiering?
As of now, there is no official release date for season 2 of 1923. Some sources speculate that the series will be released sometime in early 2024.
However, the release may get pushed back even further due to the ongoing writers' strike. According to reports, filming for season 2 has yet to begin.
Filming for 1923 season 1 began in August 2022, with the series premiering just four months later. If season 2 follows a similar production schedule it could possibly premiere just a short time after filming wraps up.
Like season 1, season 2 is set to contain eight episodes. While no official cast list has been released, it is likely that many of the original cast will be returning to reprise their roles.
There are a number of storylines left hanging at the end of the first season. Spencer and Alexander have become separated on their journey to Montana and Teonna remains on the run from the government boarding school.
Meanwhile, back at the ranch, Cara and Jacob must come up with funds to prevent Donald Whitfield from gaining ownership of their ranch.
Where Can You Watch 1923?
1923 is available to watch on the streaming service Paramount+. Episodes are also available for purchase on Prime Video for $2.99 an episode or $19.99 for all of the first season.
When released, season 2 of 1923 will be available to watch exclusively on Paramount+. The streaming service is available for $5.99 a month for Paramount+ Essential and $11.99 a month for Paramount+ with Showtime.