Our readers support us. This post may contain affiliate links. We earn from qualifying purchases. Learn More
1923 is the latest prequel series to join the Yellowstone universe. The series follows the Dutton family during the early 20th century as they operate the Yellowstone Dutton Ranch amidst drought, lawlessness, Western expansion and the Great Depression.
Season one of 1923 premiered on December 18, 2022. The season consists of eight episodes which are available exclusively through Paramount+.
The first four episodes are currently available to watch on the streaming service Paramount+. The show will be returning after a short hiatus on February 5, 2023, with the next four episodes airing weekly.
1923 has a star-studded cast that includes Harrison Ford, Helen Mirren, Jennifer Ehle, James Badge Dale and Jerome Flynn. The series has already gained much praise among Yellowstone fans.
Will There Be a Season Two of 1923?
1923 has already been renewed for a second season. Like the first season, the second season will also have eight episodes.
While there is no official cast list for the second season, it is said that many actors will be returning to revise their roles. The second season is set to begin filming in the spring of 2023.
According to a Wall Street Journal report, the first eight episodes of 1923 cost $22 million each and the second season will cost approximately $17 million for each episode.
Also read: Who Plays Spencer Dutton in 1923? Meet Brandon Sklenar
1923 Season Two Release Date Speculation
So far there is no official release date for season two of 1923. However, if the show follows in the footsteps of Taylor Sheridan's other creations, it will likely come out roughly a year after the first season, in late 2023 or early 2024.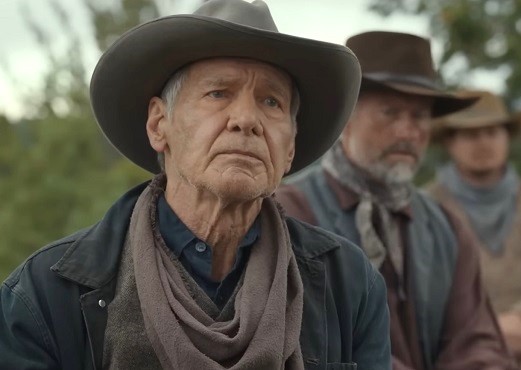 While the second season is set to be a continuation of season one's storyline, there are currently no details available regarding the plot. It will likely share deeper insights into the Dutton family tree.
Also read: Will There be a Yellowstone Season 6?
Will There Be Other Yellowstone Prequel Series?
Show creator Taylor Sheridan is in the talks of adding two more shows to the Yellowstone universe. One show would be set in the 1940s with the other taking place in the 1960s.
Each series would focus on how the Duttons dealt with current events of the time while running their ranch.
Sheridan is also in the works on creating a Yellowstone spin-off series, 6666.
6666 is set to follow the cowboys of the 6666 Ranch aka Four Sixes Ranch, a historic cattle ranch in Texas.
There are rumors the upcoming series will feature characters from Yellowstone.