This post may contain affiliate links. We earn from qualifying purchases. Learn More
1923 is the latest prequel series to join the Yellowstone universe. The series follows the Dutton family during the early 20th century as they operate the Yellowstone Dutton Ranch amidst drought, lawlessness, Western expansion, and the Great Depression.
1923 has already gained much praise and given Yellowstone fans a whole new generation of Duttons to admire.
With season 1 ending with the Dutton Ranch in peril and enemies at every corner, fans are eager to see how this new generation of Duttons will prevail, and who will survive in season 2.
The highly anticipated second season of 1923 ending with the Dutton Ranch in peril and enemies at every corner, fans of the show are eager to learn more about what's in store for the Dutton family in the upcoming season.
In this article, we'll take a look at everything we know about 1923 Season 2 so far, including release, filming, cast, plot, and more.
1923 Season 2 Release Date
there is not yet a confirmed release date for Season 2 of 1923. Production was delayed indefinitely in June 2023 due to the ongoing Writers Guild of America (WGA) strike. Once the strike is resolved, it is likely that production will resume and a release date will be announced.
However, it is unlikely that Season 2 will air in 2023. It is more likely that it will premiere in early 2024.
Like season 1, season 2 will also have eight episodes.
According to a Wall Street Journal report, the first eight episodes of 1923 cost $22 million each and the second season will cost approximately $17 million for each episode.
"…I really didn't realize how much work 1923 was going to be, and I absolutely feel it's worth it. I'm excited to do another season…" said 1923 star Harrison Ford in an interview with THR.
While you wait for season 2, take our popular 1923 quiz.
1923 Season 2 Plot
While the 1923 season 2 is set to be a continuation of season 1's storyline, there are currently no details available regarding the plot. It will likely share deeper insights into the Dutton family tree.
In season 2 of 1923, we may see a transition of power, as Spencer or Jack may take over the ranch from the aging Jacob and Cara.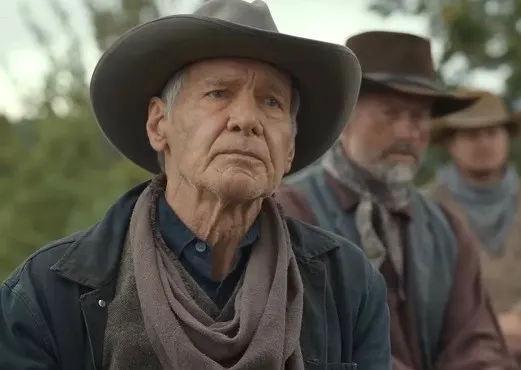 As Spencer makes his way from Africa to Montana, we could be in for a heartwarming reunion as he arrives at the ranch.
If Banner Creighton makes it out of jail, we may see a full-on war rage between the Duttons and Banner along with his business partner, Donald Whitfield. The Duttons may have to give it their all in order to protect the valuable land of their ranch.
The Duttons may also struggle to keep up with times, as the city of Bozeman and the surrounding areas continue to grow.
In addition, there will likely be a continuation of Teonna Rainwater's story. The Crow tribe may seek revenge on the government boarding school for the horrific treatment of their people.
1923 Season 2 cast
1923 Season 1 saw the deaths of many characters, including some Duttons such as John Dutton Sr and Emma. Not to mention the heartbreaking and tragic death (yeah right!) of Alexandra's ex-fiance, Arthur.
However, aside from actors whose characters died in season 1, all the main cast will very likely be returning for season 2. We expect the following to return next season:
Helen Mirren as Cara Dutton
Darren Mann as Jack Dutton
Brandon Sklenar as Spencer Dutton
Harrison Ford as Jacob Dutton
Robert Patrick as Sheriff William McDowell
Michelle Randolph as Elizabeth Strafford
Jerome Flynn as Banner Creighton
Aminah Nieves as Teonna Rainwater
Timothy Dalton as Donald Whitfield
Sebastian Roché as Father Renaud
In an interview with the Today show, Harrison Ford confirmed he will be back in season 2 saying "The idea of not working doesn't make much sense to me. It's really where I feel most alive."
Also, Helen Mirren confined she will be back as Cara Dutton season 2 in an interview with Town & Country.
Regarding the official confirmation of 1923 season 2, she said it was "very happy news as far as I was concerned."
She continued by saying "Doing this sort of work is a journey into the unknown. I'm fascinated to see where Cara is going to go. Taylor did say she is very much of her era, she's looking after the house. That is what her job is. But then he said, 'Wait, things are going to happen.' So we'll see."
How to Watch 1923 Season 2
1923 Season 2 will be available to watch on Paramount+ upon release. It is unclear whether it will also air on the Paramount Network, but it is unlikely.
Will There Be Other Yellowstone Prequel Series?
Yes, there are plans for other Yellowstone prequel series. The creator of the Yellowstone universe, Taylor Sheridan, has said that he has a number of ideas for future spin-offs.
One spin-off that is already in development is Lawmen: Bass Reeves. This series will be set in the same time period as 1883 and will tell the story of the legendary African American lawman Bass Reeves.
Reeves was the first black U.S. Deputy Marshal west of the Mississippi River, and he was known for his bravery and skill in tracking down criminals.
Lawmen: Bass Reeves will premiere with its first two episodes on Paramount+ on Sunday, November 5.
Taylor Sheridan is also in talks of adding two more prequel shows to the Yellowstone universe. One show would be set in the 1940s with the other taking place in the 1960s.
On February 5, 2023, Tom Prince, who serves as the executive vice president of 101 Studios, revealed the name of a new Yellowstone prequel series, 1944. 1944 would mark the next chapter in the Dutton story following 1923.
101 Studios works alongside Paramount to produce Yellowstone and all of its spinoffs. While very little information is known about the series, the show will be filmed in the Bitterroot Valley of Montana.
"Of course, we've got 1923, we've got the sequel, we're not letting the cat out of the bag, it's going to be called '1944,'" said Prince.
Each series would focus on how the Duttons dealt with current events of the time while running their ranch.
Sheridan is also in the works on creating a Yellowstone spin-off series, 6666.
6666 is set to follow the cowboys of the 6666 Ranch aka Four Sixes Ranch, a historic cattle ranch in Texas.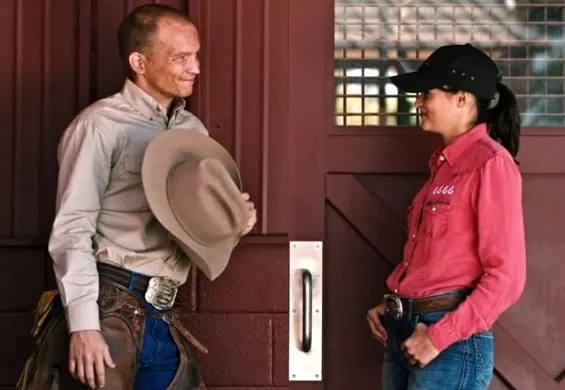 There are rumors the upcoming series will feature characters from Yellowstone.
Matthew McConaughey and Kurt Russell are both reported to be joining the Yellowstone universe. McConaughey is said to be taking on the lead role in Yellowstone sequel.
Kurt Russell is also said to be taking on a lead role in a Yellowstone spin-off, however, it is unclear as to what series that may be. There is potential it could be 1944 or the 1960s prequel or even potentially a whole new spin-off that is yet to be announced.
There will also be an untitled sequel to Yellowstone which will air in December after Yellowstone season 5 part 2. Though few details have been released, rumors suggest this will be the show Matthew McConaughey will star in.