Our readers support us. This post may contain affiliate links. We earn from qualifying purchases. Learn More
1923 has joined the Yellowstone universe as the newest spin-off series following the Dutton family.
Set in the early 20th century, it follows the Duttons as they navigate life through prohibition, pandemic, and the Great Depression.
1923 has a star-studded cast that includes Harrison Ford, Helen Mirren, Jennifer Ehle, Robert Patrick, and Jerome Flynn.
The series premiered on December 18, 2022, and is already receiving praise from TV critics as well setting Paramount+ viewing records.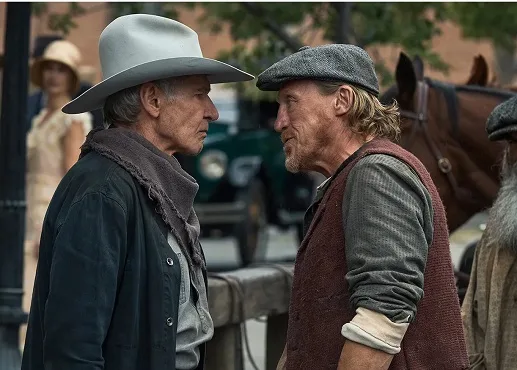 With Dutton's already facing hardship and 'at war' with neighboring ranches, episode 3 is likely to feature more of the same.
When is the Next Episode of 1923 on?
The next episode of 1923 will air on February 5th, 2023, at 3 am ET, on Paramount+ for American and Canadian viewers. This is due to a short winter break after episode 4.
In the United Kingdom and Australia, the next 1923 episode will air the day after it gets released in America on Paramount+ (February 6th, 2023).
See the official trailer for episode 5 below:
Also, see our Dutton family tree infographic here to learn more about the characters.
How Many Episodes Does 1923 Have?
Season one of 1923 will feature a total of eight episodes. Each episode will give viewers a further look into the Dutton's backstory and everything they did to keep their land. The show follows in the footsteps of the Yellowstone prequel series 1883.
1923 Episode Schedule
A new episode of 1923 will be released every Sunday at 3 a.m. ET on the streaming service Paramount+. Each episode will be around one hour in length.
| 1923 Episode | Release Date |
| --- | --- |
| Episode 1 "1923" | Sunday, December 18, 2022 |
| Episode 2 "Nature's Empty Throne" | Sunday, December 25, 2022 |
| Episode 3 "The War Has Come Home" | Sunday, January 1, 2023 |
| Episode 4 "War and the Turquoise Tide" | Sunday, January 8, 2023 |
| Winter Break | |
| Episode 5 "TBC" | Sunday, February 5, 2023 |
| Episode 6 | Sunday, February 12, 2023 |
| Episode 7 | Sunday, February 19, 2023 |
| Episode 8 | Sunday, February 26, 2023 |
Where Can You Watch 1923?
1923 is available to watch exclusively on the streaming service Paramount+. Unlike Yellowstone, it will not air on the Paramount Network.
Paramount+ is available for $4.99 a month with the essential plan and $9.99 with the premium plan. The essential plan is also available annually for $49.99 a month and the premium plan is available for $99.99 a year.
The plans include a free 7-trial day week which you can cancel anytime. Paramount+ even offers a 25% student discount and the ability to save up to 16% with an annual subscription.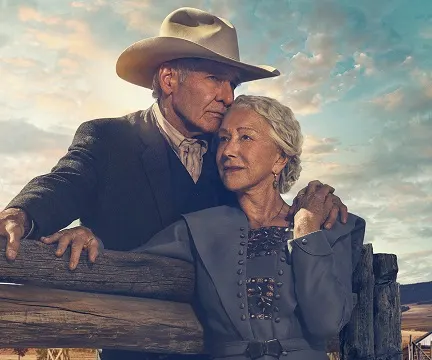 Since 1923 is Paramount+ exclusive, it is unavailable to watch on other streaming services including Hulu, Netflix or Peacock. You can also watch 1923 on Amazon Prime Video if you have a Paramount+ subscription.
It is not available to rent or purchase on iTunes or YouTube TV.
Also read: Who Plays Spencer Dutton in 1923? Meet Brandon Sklenar
How Many Seasons Will 1923 Have?
1923 is confirmed to have two seasons, with each season having eight episodes. It is likely that the show will have only two seasons, giving way to other potential Yellowstone spin-offs.
Season two will likely feature many of the same cast members as the first season.
While no release date has been set for season two, based on show creator Taylor Sheridan's other work, it will likely premiere around a year after season one.