This post may contain affiliate links. We earn from qualifying purchases. Learn More
1923 is the newest addition to the ever-growing Yellowstone universe. The prequel series follows the Dutton family as they struggle to keep the Yellowstone Dutton Ranch running during the challenges of the early 20th century.
Just like in Yellowstone, violence plagues the ranch in 1923 as the Duttons fight for their valuable land. No one is safe as danger lies at every corner.
The ranch feels the pressure as more and more people move to Montana. Men such as Banner Creighton are eager to get their hands on the Dutton's land and will fight brutally for their cause.
While the season isn't over yet, we have already seen some brutal deaths in 1923.
The 1923 characters who have died so far include Catherine Walsh, Kagiso, Bob Strafford, John Dutton Sr., Sister Mary, Sister Alice, Baapuxti, Emma Dutton, Captain Lucca and Issaxche.
Episode 1
Catherine Walsh
While working in Africa, Spencer Dutton is assigned to hunt a leopard that is stalking a camp of British travelers. Unbeknownst to Spencer, there are not one but two leopards harassing the camp.
One of the members of the camp is a wealthy British woman named Catherine Walsh. Catherine is accompanied by her husband Richard as they travel on a safari journey.
During the night, Catherine left her tent to go to the bathroom. While going to the bathroom, she is attacked by one of the leopards. The leopard kills her and drags her into a tree, where her mangled body is discovered by Spencer.
Episode 2
Kagiso
After Spencer kills the leopard that killed Catherine, the leopard's mate attacks Kagiso. Kagiso is a fellow hunter that was hired to help Spencer on the hunt.
After killing the second leopard, Spencer tries to save Kagiso. Sadly, Kagiso succumbs to his injuries just moments after the attack.
Episode 3
Bob Strafford
Bob Strafford is a neighboring rancher of the Duttons. His daughter Elizabeth is married to Jack Dutton.
After heading back to the ranch from Bozeman, his family and the Duttons are ambushed by Banner Creighton's men. The sheepherders are seeking revenge after the Duttons hung some of their men for trespassing on their property.
Banner barely made it out alive, as he was able to free himself from being hung. However, his fellow men weren't so lucky and died.
Bob is killed in the crossfire, leaving behind his wife Beverly and his daughter Elizabeth.
John Dutton Sr.
John Dutton Sr. is the father of Jack Dutton and the husband of Emma Dutton. He helped work the ranch along with his uncle Jacob and Aunt Cara.
John is killed in the same ambush as Bob. After fending off several rounds of attacks, John dies instantly when Banner opens fire with a Thompson submachine gun. Jacob receives serious injuries from being shot by Banner but is able to survive.
Episode 4
Sister Mary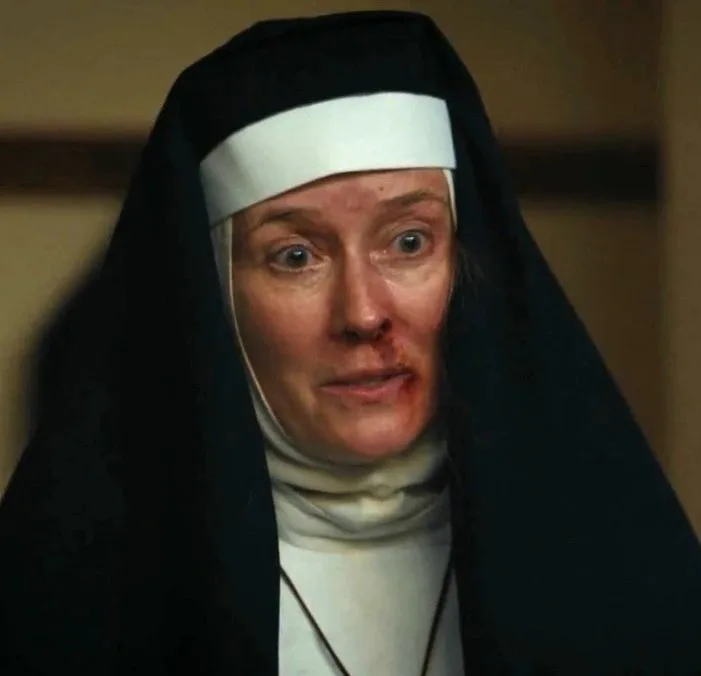 Sister Mary taught at a Catholic boarding school for Native Americans. She frequently abused Teonna Rainwater, one of her students.
Sister Mary had ruthless practices when it came to disciplining students. She feared Father Renaud, the headmaster of the school, and had no compassion for the students.
Sister Mary told Teonna that she is going to kill the "Indian in you" as she tries to wipe her of her culture. After repetitive abuse, Teonna kills Sister Mary by beating her with a bag of Bibles and choking her in the middle of the night.
Also read: Who Plays Sister Mary in 1923? Meet Jennifer Ehle
Sister Alice
Siste Alice worked as a teacher at the boarding school for Native Americans Teonna attended. She sexually abuses Teonna, taking advantage of her physically and emotionally.
The same night she kills Sister Mary, Teonna also kills Sister Alice with a letter opener to the chest. After killing her abusers, Teonna runs away in search of her freedom.
Baapuxti
A cousin and friend of Teonna, Baapuxti also attended the same boarding school. While Teonna tries to get her to run away with her, Baapuxti is too scared at the time.
After discovering Teonna ran away after killing Sister Mary and Sister Alice, Father Renaud beats the other students for information on her whereabouts. Knowing she is Teonna's closest friend, Father Renaud brutally beats Baapuxti to death.
Before succumbing to the brutal abuse, Baapuxti warns Father Renaud that her people are coming for vengeance in her native tongue.
Episode 5
Emma Dutton
After the tragic loss of her husband John, Emma quickly spirals into deep despair. Once a happy individual, she is consumed with grief and sadness.
Cara tries to tell her that her son Jack still needs her but Emma argues that he is grown up and no longer needs her help. Deciding there is no reason to live without her husband, she takes her own life.
Captain Lucca
While seeking passage to America, Spencer and Alexandra meet Captain Lucca. The tugboat skipper offers to take the couple through the Suez Canal in exchange for working as deckhands.
Spencer and Alexandra accept Lucca's offer and begin the first stretch of their journey to America. However, it becomes quite obvious that Lucca is not well as he frequently coughs up blood.
While on their voyage, Captain Lucca succumbs to his illness, which was likely tuberculosis. With nobody steering the tugboat, it crashes into a ghost boat before capsizing, leaving Spencer and Alexandra stranded at sea.
Also read: Is the Zebrina Ghost Ship in 1923 Real?
Episode 6
Issaxche
As the grandmother of Teonna, Issaxche voices her concern for her granddaughter's treatment at the boarding school. After Teonna runs away, two lawmen come knocking on her door demanding answers.
The men tell Issaxche that Teonna is wanted for two murders and that it is a felony to harbor a fugitive. Issaxche is confused by what is happening but the men don't care and burst into her home to look for Teonna.
Issaxche tells the men that Teonna is not here. While trying to stop them from tearing apart her home, one of the men strikes her. She hits her head on the stove and is instantly killed by the impact.
Also read: Who Plays Teonna Rainwater in 1923? Meet Aminah Nieves
Episode 7
Hank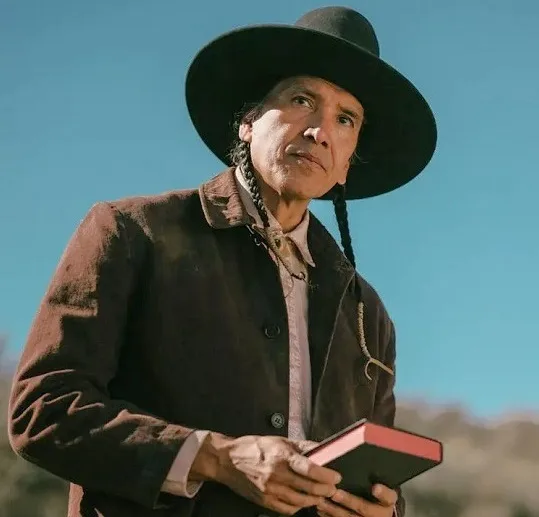 Hank vowed to help Teonna reunite with her family after she escaped the boarding school. He sends his son Pete Plenty Clouds to find Teonna's father and vows to protect her in the meantime.
When two priests, Cillian and Romero, from the boarding school arrive at their camp looking for Teonna, Hank realizes there is trouble ahead. He sneaks back into their encampment to grab his gun.
When the priests realize that the person they are questioning is indeed Teonna, they proceed to attack her. Hank manages to come through just in time, shooting both Cillian and Romero.
Hank grabs the injured Teonna and carries her back to the camp. However, Cillian did not die from being shot and manages to shoot Hank in the back, killing him.
Liam, Romero, and Cillian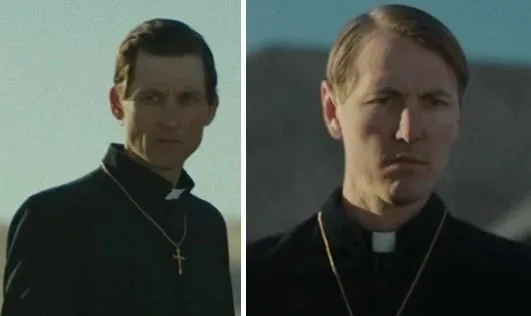 Liam, Romero, and Cillian are priests from the government catholic boarding school sent out together to find Teonna Rainwater. He travels with fellow priests Cillian and Romero.
While out looking for Teonna, the three priests come across Pete Plenty Clouds. Thinking that he is up to no good, the priests beat up and capture Pete, vowing to take him back to the boarding school.
Liam volunteers to bring Pete back while the other two priests continue their journey to find Teonna. While at camp for the night, Runs His Horse, another native Indian on the reservation, sneaks up behind Liam, killing him with a knife while freeing the badly beaten Pete.
In a separate scene, Romero and Cillian stumble up on Teonna and begin to beat her after she tries running away. During a struggle between Teonna and Cillian, Teonna blinds Cillian on one eye, and he is soon after shot by Hank.
After Hank shoots Cillian, he shoots Romero in his back as he tries to get on his horse. Romero tries to crawl away, begging for his life, but Hank shoots him again, killing him.
Although Cillian was shot, he was not dead and then limps over toward Teonna to kill her. He needs to reload his gun, however, he struggles to do so with his injuries. With his hesitation, Teonna is able to kill him by hitting him in the head with a rock.
Episode 8
Arthur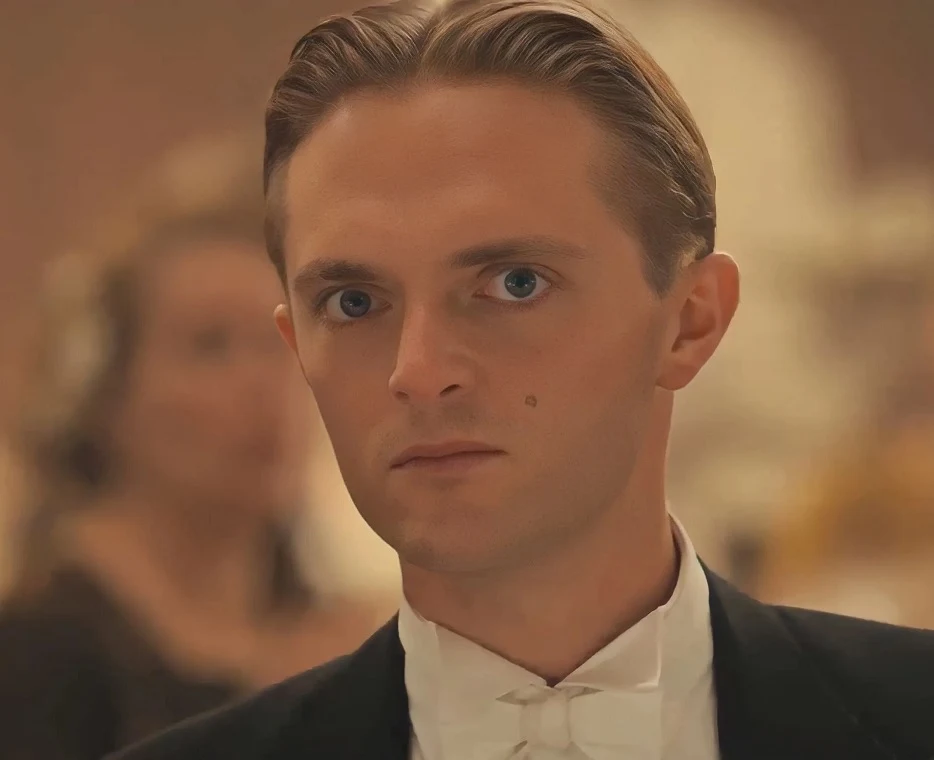 Spencer and Alexandra board a cruiseliner back to England, however, Alexandra's ex-fiance, Arthur, and his family are also on board.
One evening at dinner on the ship, Arthur sees Spencer and Alexandra together which infuriates him. Arthur then challenged Spencer to duel, which he reluctantly accepts.
During the duel which Spencer clearly wins, Athur pulls a gun on Spencer to try and kill him, but Spencer reacts quickly and throws Athur over the side of the ship and into the sea. Being very drunk and not found, it is presumed Arthur drowned.