This post may contain affiliate links. We earn from qualifying purchases. Learn More
As the most recent installment in the Yellowstone universe, 1923 has given us a deeper insight into the history of the Dutton family.
The series has introduced us to a new generation of Duttons who run the ranch during the many struggles of the early 20th century.
1923 features a star-studded cast with some of Hollywood's biggest names such as Helen Mirren, Harrison Ford, Jennifer Ehle, Jerome Flynn, Timothy Dalton, and Robert Patrick.
The series also includes some newcomers to the big screen including Julia Schlaepfer, Michelle Randolph, and Aminah Nieves.
1923 is set to consist of two seasons, with each season containing eight episodes. All eight episodes of season one are currently streaming on Paramount+.
How Much Does the Cast of 1923 Make per Episode?
According to sources, Harrison Ford and Helen Mirren both earn $1 million per 1923 episode. This means the series' lead stars took home $8 million each for season one of 1923.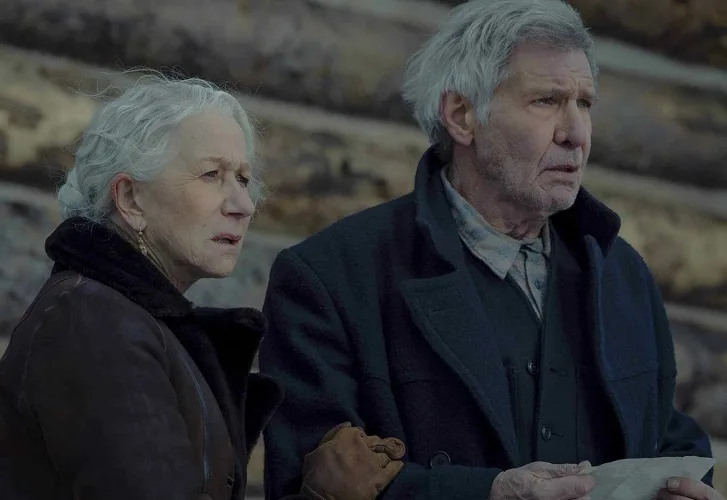 Between the importance of their roles and their experience in acting, Ford and Mirren are the highest-paid cast members of 1923. Ford has an estimated net worth of $300 million and Mirren has an estimated net worth of $100 million.
As for the other cast members, there is no official report as to how much they make per episode. According to ShowBiz Galore, the main cast of 1923 makes between $1 million to $30,000 per episode.
Supposedly per episode, Sebastian Roché makes $200,000, Darren Mann makes $100,000, Michelle Randolph makes $80,000, and James Badge Dale makes $70,000. In addition, Marley Shelton makes $50,000 and Brian Geraghty makes $30,000 per episode. However, there is no official confirmation if these numbers are correct.
For many of the scenes shot in Montana, locals were hired to play extras. Some episodes had up to 150 extras, each earning $200 per day.
Also, take our fun 1923 quiz!
How Much Does it Cost to Produce an Episode of 1923?
According to a Wall Street Journal report, the first eight episodes of 1923 cost $22 million each. The second season of 1923 is set to cost approximately $17 million per episode.
Show creator Taylor Sheridan cut no corners when it came to filming 1923, which resulted in a hefty price tag. FIiming 1923 took place all across the world including such places as Montana, Malta, South Africa, and Tanzania.
In Montana, where the majority of 1923 was filmed, production rented out the Butte Civic Center for filming. Production rented the center for seven months for the price of $75,000 per month.
"I'm going to tell you and you can tell by watching… I would argue that 1883 was the most expensive first season of a TV show ever made," Sheridan told Deadline in regard to 1923. "This was much more expensive. Much more expensive. I don't know what the Game of Thrones budgets were, but I don't know how they could have been more than this."
Also, catch up on the latest news about 1923 season 2.