This post may contain affiliate links. We earn from qualifying purchases. Learn More
For Yellowstone fans, 1883 provided the backstory of how the Dutton family founded the iconic Yellowstone Dutton Ranch. With complex characters and compelling storylines, the show received positive audience feedback.
The series premiered in December 2021 and consisted of 10 episodes. During the series, we see the Duttons uproot their life of poverty in Tennessee for a fresh start out West. After joining a wagon train in Texas, they begin their journey to Oregon but ultimately settle in Montana after tragedy strikes the family.
Show creator Taylor Sheridan was dedicated to making the series authentic as possible, showcasing the struggles the Duttons went through before creating a ranching empire.
Keep reading to learn more fascinating facts about 1883 and all the hard work that went into creating this Yellowstone prequel.
1. Paramount+ Wanted a Second Season But That's Not What Taylor Sheridan Had in Mind
Originally, Paramount+ ordered additional episodes of 1883 thanks to its widespread success. However, Taylor Sheridan had no intention of carrying on the storyline of 1883. He created the show to be a limited series with the storyline ending in one season.
The studio wanted Sheridan to continue on with a second season as if the deaths in the series never happened. However, Sheridan was not willing to do this. Instead, Sheridan proposed the idea of another spin-off, 1923, picking up the story of the Duttons 40 years later.
1923 premiered in December 2022 and began a new chapter in the story of the Dutton family. The series has already been renewed for a second season after a successful first season.
2. Show Creator Taylor Sheridan Made a Guest Appearance
Many Yellowstone fans know that Taylor Sheridan plays the horse trainer Travis Wheatley in the neo-Western drama. Well, Sheridan also has a guest role in 1883 playing the character Charles Goodnight.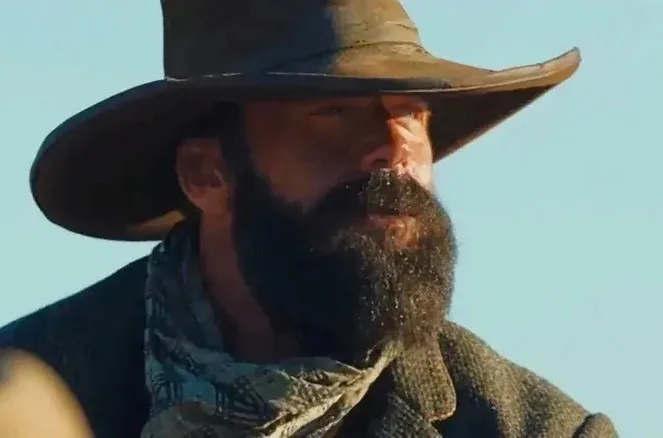 Charles, aka Charlie Goodnight, was a real-life rancher, cowboy, and Texas Ranger. Sheridan appeared in two episodes of 1883 as Charlie Goodnight.
3. The Cast Attended a Cowboy Camp To Help Them Prepare for Their Roles
To help the cast prepare for their roles, Taylor Sheridan hosted a cowboy camp. During the camp, the actors learned horseback riding, roping, herding cattle, and driving wagons.
The camp was held in Weatherford, Texas, where the cast was able to immerse themselves in the cowboy lifestyle. In addition to working with horses, they also learned how to shoot and handle guns and work with other authentic period equipment.
The camp lasted for a couple of weeks during pre-production. It allowed the actors to become confident in the saddle and get rid of any nerves being around horses. Friendly competition even occurred with the cast, including an egg-and-spoon horseback race that tested their skills.
"There's no way for me to inform them what this way of life is, you just have to do it. I just take them out and put them to work. The purpose of Cowboy Camp is to get actors comfortable enough on horses that they weren't nervous when they were riding," said Sheridan.
"At first it was extremely fun. It was life-changing. It does something to you being on a horse that much. But after about three, four days, it turned from being fun — 'Hey! Cowboy Camp! Let's all go to Cowboy Camp!' — to it being work," LaMonica Garrett (Thomas) told Cowboys & Indians.
"It was 100 degrees. We're in Weatherford, Texas, and we're up at the crack of dawn. We're tending to our horses. Yeah, it turned into work. That's when I got a real appreciation for cowboys — just the profession, the culture. It's some tough work. You watch all these shows growing up, you see cowboys, they're riding on the horses. It looks cool. I don't know, just a bunch of hero moments. But the real work of cowboying is no joke. I got a whole new respect for it now," he continued.
See more about the 1883 cowboy camp in the fascinating short behind-the-scenes video below:
4. The Actors Who Play James and Margaret Dutton are Married in Real-Life
James and Margaret Dutton are the first generation of Duttons we are introduced to. The married couple have three children: Elsa, John, and Spencer (Spencer was born after the events of 1883).
James and Margaret Dutton are played by Tim McGraw and Faith Hill, who are married in real life. McGraw and Hill are both country music stars and actors.
The happy couple married in 1996 and share three daughters together: Gracie, Audrey, and Maggie. While the couple has released multiple songs together, this is their first time acting together as husband and wife.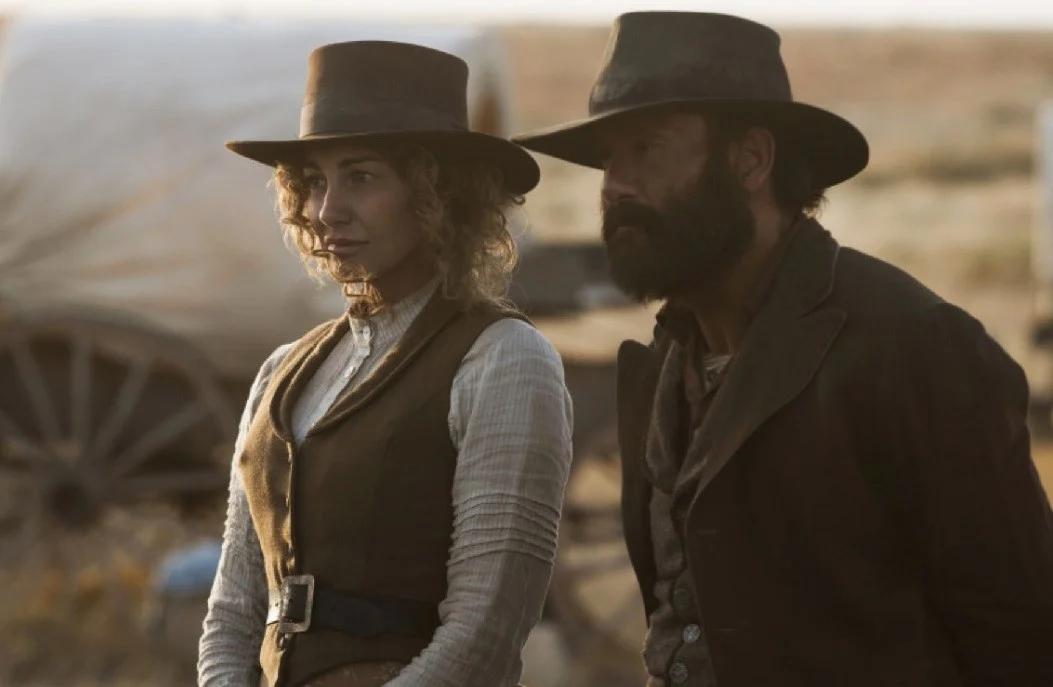 Isabel May, who pays Hill and McGraw's on-screen daughter Elsa, was in awe by "how much they respect each other." "When one of them would wrap for the day, they would sit and wait for the other to finish, no matter how late it got," said May.
5. The Show Features Real-Life Historical Figures
While most of the characters are fictional, there were a few real-life people portrayed throughout the series. Such people include Jim Courtright and General George Meade.
Jim Courtright, played by Billy Bob Thorton, was the real-life marshal of Fort Worth, Texas. He served from 1876 to 1879 and was later killed in a shootout in 1887.
Tom Hanks portrayed the role of General George Meade. Meade fought for the Union Army and is most noted for commanding the Army of the Potomac. He fought in many notable battles, including Gettysburg.
6. Filming Took Place in Texas and Montana
Filming for 1883 primarily took place in Texas and Montana. The famous Stockyards of Fort Worth were used for several scenes at the beginning of the series.
In addition, Sheridan's Bosque Ranch in Weatherford, Texas was used for filming. 6666 Ranch, which Sheridan purchased in 2022 with a group of investors, was also used as a filming location. Most of the scenes filmed in Montana took place in Livingston and the surrounding area.
7. Most of the Horses Used in the Show Were Quarter Horses
Most of the horses used throughout 1883 were Quarter horses, many of which are owned by Sheridan himself. Sheridan carefully paired actors with horses to ensure a good fit.
The cast members had plenty of time in the saddle to make sure they were comfortable before filming. In addition to choosing quality Quarter horses for the show, Sheridan also made sure all the tack and equipment were authentic for the time period.
"I've got saddle makers, one out of Utah and another out of Wyoming, making us tack that is a perfect replica of the tack that was from the 1860s and '70s. I've learned a lot about that, about the headgear and, obviously, the bits were different and a lot more simple. There was a lot of debate about grazing bits, and you'll see us ride a lot in bosals and hackamores," said Sheridan.
"My whole thing is I like to make things authentic. I'm really a documentary filmmaker who just happened to have written a script, trying to capture the real world and make it look right. So, we're having the saddles made, we're having the guns made, and now we're making the actors. It's ambitious, but I want it to be as authentic as I can," he continued.
8. Real Cowboys Starred in the Show
James Landry Hébert, who played the cowboy Wade in 1883, is a real-life cowboy. Outside of acting, Hébert works as a ranch hand near Los Angeles. In addition, he has even competed in cutting horse competitions.
Alex Fine, who played Grady, also has a cowboy background as he competes in bull riding. Faith Hill and Tim McGraw both grew up riding horses as well.