This post may contain affiliate links. We earn from qualifying purchases. Learn More
The anticipation is palpable among fans as we inch closer to the premiere of 1883 Season 2. The prequel to the critically acclaimed Yellowstone, this series captured audiences with its riveting storytelling, complex characters, and scenic backdrops in its debut season.
Now, as whispers about its return grow louder, everyone's burning question is: when will "1883" Season 2 officially grace our screens?
Dive deep into this article as we unravel the release date and spill all the juicy details we've gathered about the upcoming season.
From casting updates to plot teasers, we've got you covered with everything you need to know to prepare for the next installment of this epic western drama.
Will There Be an 1883 Season 2?
No, there will not be an 1883 season 2. The show was originally planned as a limited series, and the season finale wrapped up the storylines of the main characters. However, there will be a spin-off series called Lawmen: Bass Reeves, which will be set in the same time period as 1883 and will tell the story of the legendary African American lawman Bass Reeves.
The series will star Golden Globe nominee David Oyelowo as Bass Reeves, the legendary 19th-century lawman of the Wild West.
According to Yellowstone creator Taylor Sheridan, 1883 was originally meant to be a one-season show.
While Lawmen: Bass Reeves will expand the Yellowstone universe, it is not a continuation of 1883 and won't focus on the Dutton family. It is unknown if any Duttons will feature in the series.
Lawmen: Bass Reeves Release Date
Lawmen: Bass Reeves is set to premiere in the fall of 2023. While an exact date has not been revealed, it is confirmed the series will be released fall of this year in the newly dropped teaser trailer.
While the teaser trailer is only 21 seconds long, we get our first glimpse of David Oyelowo as Bass Reeves in action. With action shots and battle scenes, the trailer hints at some of the exciting moments yet to come in the series.
Lawmen: Bass Reeves Trailer and Promotional Images
In addition to a teaser trailer, Paramount+ also dropped several photographs from the series as well.
Not only do we get to see David Oyelowo as Bass Reeves, but also Lauren E. Banks as Jennie Reeves, Barry Pepper as Esau Pierce, Dennis Quaid as Sherrill Lynn, Demi Singleton as Sally Reeves, Shea Whigham as George Reeves, and Forrest Goodluck as Billy Crow.
Lawmen: Bass Reeves Plot
Lawmen: Bass Reeves is set to begin with Reeves' life as an enslaved man as he is forced to fight alongside his owner George Reeves for the Confederacy. Reeves is able to escape from his master and begin his journey of becoming a lawman.
After escaping, Reeves flees to Indian Territory where he is given shelter by the Seminole. He learns their language while also becoming an expert shooter and gains valuable skills as a hunter and tracker.
After the legalization of his freedom with the Emancipation Proclamation, he heads to Arkansas where he starts a family and farm. However, a decade later, he is recruited by US deputy marshal Sherrill Lynn to join his posse. Reeves then begins a new career as a federal peace officer in the Indian Territory.
"He found himself fighting on the Confederate side, so he's already starting from an incredibly schizophrenic place, from an identity point of view. Then he escapes that situation and is living with Indigenous Americans and learns a lot of the skills that he goes on to apply to being a lawman from them, but also learns a lot about who he is outside of being enslaved," said Oyelowo.
The first official plot details for Lawmen: Bass Reeves says the series will "bring the legendary lawman of the wild west to life. Reeves, known as the greatest frontier hero in American history, worked in the post-Reconstruction era as a federal peace officer in the Indian Territory, capturing over 3,000 of the most dangerous criminals without ever being wounded."
Since Lawmen: Bass Reeves is not a direct follow-up of the original series, we won't be seeing the same storylines as in 1883. It is also highly probable we won't see any Duttons.
Lawmen: Bass Reeves Main Cast
With a diverse and talented cast, the story of the legendary Bass Reeves promises to captivate audiences and deliver an immersive like its predecessor, 1883.
The main cast for Lawmen: Bass Reeves:
David Oyelowo as Bass Reeves
Lauren E. Banks as Jennie, Bass Reeves' wife
Dennis Quaid as Sherrill Lynn, a deputy U.S. Marshall
Forrest Goodluck as as Billy Crow, a young Cherokee man
Barry Pepper as Esau Pierce, the leader of the 1st Cherokee Mounted Rifles
Demi Singleton as Sally, Bass Reeves' daughter
Garrett Hedlund as Garrett Montgomery, a man hired by Bass Reeves
Donald Sutherland as Judge Isaac Parker, an imposing judge at the Fort Smith Courthouse
Shea Whigham as Col. George Reeves, a "cruel master" of Bass Reeves
Grantham Coleman as Edwin Jones, a "persuasive man" with a vision for the future
Mo Brings Plenty as Minco Dodge, a Choctaw Native American and friend to Bass Reeves
Dale Dickey as Widow Dolliver, "an old woman who has seen it all"
Margot Bingham as Sara Jumper, a Black Seminole Native American
Tosin Morohunfola as Jackson "Jackrabbit" Cole, a former Union soldier turned prisoner who rides with Bass
Joaquina Kalukango as Esme, a former enslaved woman
Lonnie Chavis as Arthur Mayberry, a young boy enamored with Bass Reeves's daughter
Rob Morgan as Ramsey, a "once-strong man broken by time"
Ryan O'Nan as Darrell Dolliver, one of the two Dolliver outlaws Reeves is tasked with tracking down
Justin Hurtt-Dunkley as Ike, a deputy U.S. marshal
British actor David Oyelowo is set to play the main character Bass Reeves in Lawmen: Bass Reeves.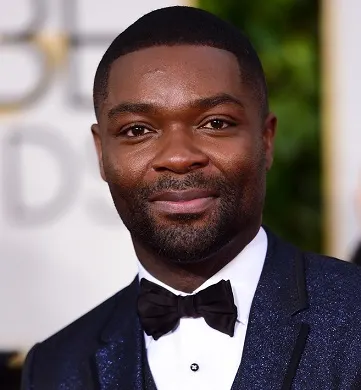 The accomplished actor previously portrayed Martin Luther King Jr. in the historical movie Selma (2014) and has various film and television credits to his name.
His other notable acting appearances include Rise of the Planet of the Apes (2011), Jack Reacher (2012), The Butler (2013), Queen of Katwe (2016), and A United Kingdom (2016).
For his portrayal of Peter Snowden on Nightingale (2014), he received a Golden Globe and Emmy Award nomination.
Cole Hauser, best known for his role as Rip Wheeler in Yellowstone, is also joining the cast of Lawmen: Bass Reeves as an undisclosed role. During an interview with Entertainment Tonight at the premiere party of Yellowstone Season 5, Hauser confirmed his involvement in the project.
Dennis Quaid has also joined the cast of Lawmen: Bass Reeves. According to Variety, he will star as Sherrill Lynn, a Deputy U.S. Marshall.
Quaid is best known for his roles in Innerspace (1987), Wyatt Earp (1994), The Parent Trap (1998), The Rookie (2002), Far From Heaven (2002), and Footloose (2011). He is an award-winning actor and a Golden Globe Nominee.
Forrest Goodluck has been cast to play Billy Crow, a young Cherokee man with a penchant for dime store books and flashy style. Goodluck is known for his role in The Revenant (2015) and brings a unique perspective to the character of Billy Crow, which will surely be an interesting addition to the series.
Lauren E. Banks is set to portray Jennie, Bass Reeves' strong and fiercely loyal wife. Banks is known for her work in City on a Hill (2019-2022) and will provide a powerful female presence in the series, showcasing the importance of Bass Reeves' wife in his life and career.
Barry Pepper, a popular character actor with credits including Saving Private Ryan (1998) and True Grit (2010), has been cast as Esau Pierce, the leader of the 1st Cherokee Mounted Rifles and a battle-tested warrior.
Pepper's experience in portraying intense and complex characters will be an asset to the series as he brings Esau Pierce to life.
Demi Singleton will join the series as Sally, the precocious daughter of Bass and Jennie. Singleton is known for her role in King Richard (2021) and her portrayal of Sally will bring a youthful energy to the series, highlighting the importance of family in Bass Reeves' life.
Garrett Hedlund, who has a role in Taylor Sheridan's Tulsa King (2022-), is set to appear in Bass Reeves as Garrett Montgomery, a "posse man" hired by Reeves. Hedlund's experience in Western-themed projects will add authenticity to the series and contribute to the overall atmosphere of the show.
In a significant recurring role, acclaimed actor Donald Sutherland will portray Judge Isaac Parker, a commanding and imposing figure in the Fort Smith Courthouse with a complex legacy.
Known for his work in The Hunger Games franchise, Sutherland's portrayal of Judge Parker is expected to add depth and nuance to the series.
How Many Episodes Will Lawmen: Bass Reeves Be?
According to Paramount+, there will be six episodes in Lawmen: Bass Reeves. Based on Taylor Sheridan's other creations, we can expect the episodes to be approximately an hour long.
As revealed by Deadline, Taylor Sheridan will be directing the first two episodes of Lawmen: Bass Reeves.
Sheridan will also serve as an executive producer of the show, alongside lead actor David Oyelowo and his wife Jessica.
Damian Marcan and Christina Alexandra Voros will also be serving as directors for the series. It has not been revealed who else may serve as directors as well.
Where Can I Watch Lawmen: Bass Reeves?
You can watch Lawmen: Bass Reeves exclusively on Paramount+ once the show is released. Outside the United States, the streaming service is available in Canada, Latin America, the Middle East, Australia, Scandinavia, the United Kingdom, and Ireland.
While Yellowstone is not currently streaming on the platform, spinoff series 1883 and 1923 are both Paramount+ originals.
You can sign up to Paramount+ for just $4.99/month or $49.99/year to enjoy its full library with limited commercials. However, if you don't want to sit through ads, you'll need to upgrade to the Premium version for $9.99/month or $99.99/year.
Who was the Real Bass Reeves?
The show's titular character is based on a real historical figure of the same name. Bass Reeves was the first black citizen to become U.S. Marshal in the Wild West once slavery ended in 1865.
"Known as the greatest frontier hero in American history, and also believed to be the inspiration for The Lone Ranger, Reeves worked in the post-Reconstruction era as a federal peace officer in the Indian Territory, capturing over 3,000 of the most dangerous criminals without ever being wounded," reads the show's official synopsis.
Freed from slavery in his late 20s, Reeves spent considerable time in Indian territory which led to his recruitment as U.S. Marshall in 1875.
Throughout his career, he recorded over 3,000 arrests and killed 14 outlaws in self-defense. While in service, he was responsible for patrolling 75,000 square miles of Indian Territory.
If you'd like to know more about Bass Reeves, watch this brilliant YouTube documentary below:
Why Didn't 1883 Get a Season 2?
1883 was originally conceived as a limited series, meaning that it was always intended to be a one-season show. The show's creator, Taylor Sheridan, has said that he knew from the beginning that he wanted to tell the story of the Duttons' journey to Montana in a limited series format.
However, the show was so popular that Paramount+ asked Sheridan to consider making a second season. Sheridan ultimately decided not to do a second season, saying that he felt that he had told the story that he wanted to tell in the first season.
In an interview with Deadline, Sheridan said that 1883 was "a complete story" and that he didn't want to "milk it." He said he wanted to "leave it on a high note" and didn't want to "taint" the show by making a second season that wasn't as good as the first.
Sheridan also said that he didn't want to "tie the hands" of the creative team on Yellowstone. He said that he wanted them to be able to tell the stories that they want to tell without being constrained by the need to tie them into 1883.
The idea of Lawmen: Bass Reeves began several years ago with executive David Permut. Permut approached Oyelowo with a proposal for the show.
"I had no idea who he was. Within a very cursory Google search, I couldn't believe I didn't know who he was—and that a myriad of TV shows and films hadn't been made about him already, considering the legendary nature of what he had done. That was the beginning of the obsession with trying to get it made," Oyelowo told Vanity Fair.
Permut and Oyelowo first attempted to get studios and networks interested in the show back in 2015, before Paramount+ even existed. After the project stalled for several years, they hit a stroke of luck with Sheridan.
Sheridan, who has a vast knowledge of Bass Reeves, was on board with the series. Eager to bring Reeves's story to the big screen, Sheridan, Permut, and Oyelowo soon got to work on the series.