This post may contain affiliate links. We earn from qualifying purchases. Learn More
1883 brought us the origin story of the Dutton family and their Montana cattle ranch. The now powerful Dutton family came from humble beginnings, leaving behind a life of poverty in Tennessee.
1883 was filled with hardships, heartbreaks, suffering, and adventure. The series painted the harsh realities pioneers faced on their journey out West. The Duttons were among the many who journeyed Westward in hopes of a fresh start.
The ending of 1883 brought many viewers to tears with the heartbreaking loss of the beloved characters Elsa Dutton and Shea Brennan. However, the finale also brought on hope, as we see Josef, as well as Thomas and Noemi, begin the next chapter of their lives.
Keep reading if you want the 1883 ending explained and learn what it means for the future of the Dutton family.
The Ending of 1883 is the Beginning of the Yellowstone Dutton Ranch
At the end of 1883, the Duttons find themselves in Paradise Valley, Montana, far off from their original destination of Oregon. We learn all it took for the Duttons to make it to Montana and establish their new homestead.
As her dying wish, Elsa chose Paradise Valley, Montana, to be her final resting place. She was suggested the spot by Spotted Eagle, a Crow elder who had tried to help save Elsa before realizing it was too late.
After it became clear that Elsa would not recover from the infection brought on by the arrow, James took her to Paradise Valley. After choosing a spot near some trees, Elsa passes away in her father's arms.
Not wanting to leave Elsa behind after burying her, James and Margaret decided to build their new home in Paradise Valley. This is where they build their new life and establish the Yellowstone Dutton Ranch, which eventually grows into a cattle empire.
Elsa's Death Was Instrumental to the Storyline
While heartwrenching, Elsa's death was vital for the storyline. If she hadn't become ill and passed away from her infection, the Duttons wouldn't have ended up settling in Montana.
The Duttons would have very likely continued on their journey out West all the way to Oregon if Elsa would have never gotten shot. In this case, the Yellowstone Dutton Ranch would have never come to be.
Perhaps the Duttons would have still established a ranch in Oregon if they settled there. However, it is unlikely that it would've become as powerful as the Yellowstone Dutton Ranch is today.
Elsa's death was key to the development of the Yellowstone Dutton Ranch and the Dutton family's rise to power in Montana.
Why Did Shea Kill Himself?
Shea killed himself at the end of 1883 because he completed his mission of leading the wagon train to Oregon and didn't see any point in going on without his wife and daughter. Shea had been left devastated after his wife and daughter both perished from smallpox.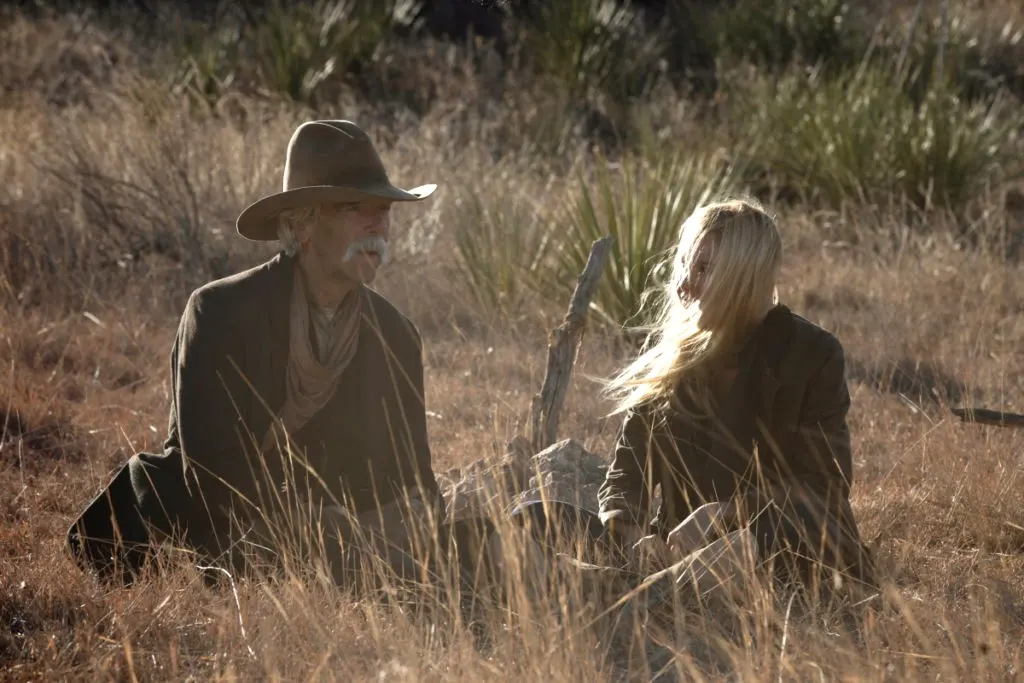 Shea waited until Oregon to kill himself because he promised his wife that he would see the ocean for her. He wanted to fulfill his final personal request before taking his own life.
What Did the Hummingbird Symbolize to Shea?
The hummingbird symbolized that Shea's late wife was with him in spirit. The hummingbird hovered next to him for some time before flying away. Her spirit was there to enjoy the beach with him in his final moments.
After the peaceful yet somber moment, Shea killed himself to finally reunite with his wife and child. He saw the hummingbird as a sign that he could finally let go so he could be with his loved ones forever.
Is Elsa's Husband Sam Dead?
After Elsa's death, we see her narrate to the audience what her personal Heaven is like. We see her reunite with Sam on horseback before they ride off together.
"There is a moment where your dreams and your memories merge together and form a perfect world. That is Heaven. And each Heaven is unique. It is the world of you," says Elsa.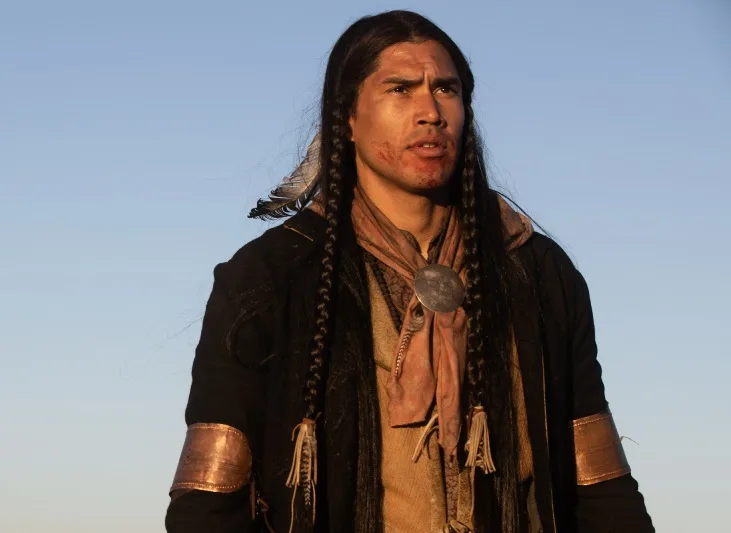 "The land is filled with all you hold dear, and the sky is your imagination. My Heaven is filled with good horses and open plains and wild cattle and a man who loves me," she continues.
As Elsa explains, each Heaven is unique to every person. It is a place where dreams and memories merge. This implies that Sam can simultaneously be alive while also being in Elsa's Heaven.
There is no clarification if Sam is actually dead or alive at the end of 1883. However, it seems given Elsa's explanation of heaven that it is possible for him to still be alive.
The End of 1883 Reveals an Event That Will Occur in Yellowstone
While Spotted Eagle is happy to provide James Dutton with land in Paradise Valley to build a home for his family, it comes with a warning.
Spotted Eagle tells James that in seven generations his people will rise up to take back their land. James tells him that in seven generations his people can have their land back.
As many fans have calculated, Tate Dutton is believed to be the seventh generation since Spotted Eagle's warning to James. If he is in fact the seventh generation of Duttons to live on the ranch, the fate of the family's land is up in the air.
In season five of Yellowstone, we could see this foretelling be filled. The Duttons could potentially lose their valuable cattle ranch and the Broken Rock Reservation could make a claim to the land.
What Happened After 1883?
After the events of 1883, James and Margaret turned their homestead into a ranch. They went on to have one more child, a son named Spencer.
Sadly, pain and hardship continued to haunt the family. James Dutton died 10 years later after being shot by a group of horse thieves. Margaret died shortly after, freezing to death in Montana's unforgiving winters.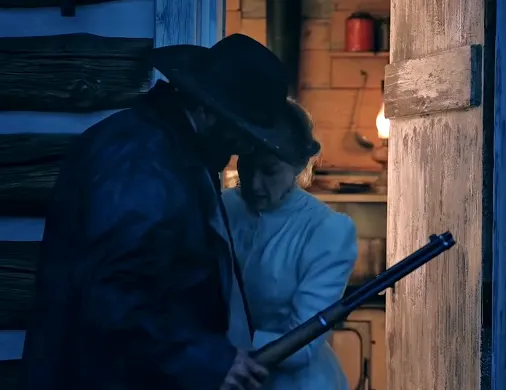 Before her passing, Margaret wrote to James' brother Jacob and his wife Cara begging them to help. Upon receiving her letter, Jacob and Cara traveled to America to help out at the ranch.
By the time they arrived, Margaret was dead and Spencer and John were struggling to stay alive. Fortunately, Jacob and Cara raised the boys as their own and turned the humble homestead into a ranching empire.
The Dutton's Story Continues With 1923
As show creator Taylor Sheridan intended 1883 to be a limited series, there will be no season two. However, the Dutton family's story continues on with the prequel series 1923.
While she has long passed away at this point, Elsa Dutton serves as the narrator of 1923. She helps fill in the audience with the gaps between the events of 1883 and 1923.
1923 takes place 40 years after the events of 1883. Jacob and Cara are running the ranch along with John and his son Jack. Spencer is working as a big game hunter in Africa after serving in WWI.
During 1923, the Duttons face a whole new set of challenges. They must keep up with the ever-changing times of the early 20th century while dealing with cattle theft, drought, and lawlessness.
In addition to the story of the Dutton family, 1923 also introduces us to Teonna Rainwater. Teonna is a young Indigenous woman who is forced to attend a government boarding school where she is subjected to abuse. She is also an ancestor of Yellowstone's very own Thomas Rainwater of Broken Rock Reservation.