This post may contain affiliate links. We earn from qualifying purchases. Learn More
As a prequel to the beloved series Yellowstone, 1883 has made a name for itself. The Paramount+ original follows the story of how the Dutton family got their land.
The show is full of several recognizable faces. This article will share the main 1883 cast and where you've seen them before.
1883 is full of talented actors, many of which are recognizable not only in the film industry but also in the music industry.
1. Isabel May as Elsa Dutton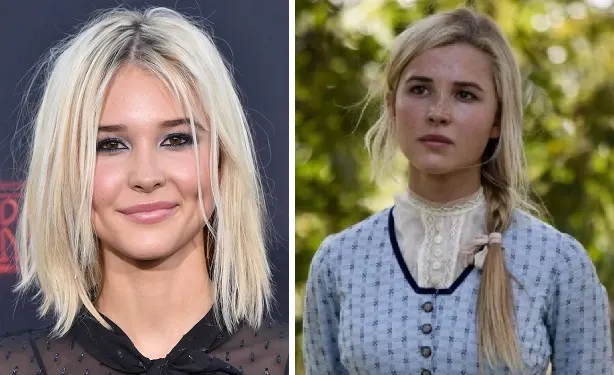 Isabel May is an American actress who stars as the fierce and lovable Elsa Dutton. May was born on November 21, 2000, in Santa Monica, California.
May is relatively new to the acting world, scoring her first role as Katie in the show Alexa & Katie (2018). Her most notable credit outside 1883 is Young Sheldon (2017– ). She has also starred in Run Hide Fight (2020), and I Want You Back (2022).
2. Tim McGraw as James Dutton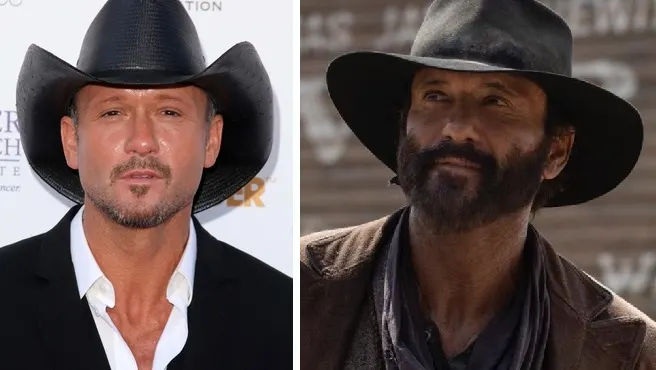 Tim McGraw is an American country music singer, songwriter, record producer, and actor who plays James Dutton. He was born on May 1, 1967, in Start, Louisiana.
McGraw is best known for his career as a country music singer. He has released 16 studio albums, with 10 of those albums reaching number one on the Top Country Albums charts. He has won numerous awards for his music, including three Grammys.
McGraw is best known for his roles in Friday Night Lights (2006-2011), Flicka (2006), Four Christmases (2008), The Blind Side (2009), and Tomorrowland (2015). He has also appeared in flashback scenes in Yellowstone.
Also read: Who Is Tim McGraw? 10 Facts, Wife, Net Worth & Common FAQs
3. Faith Hill as Margaret Dutton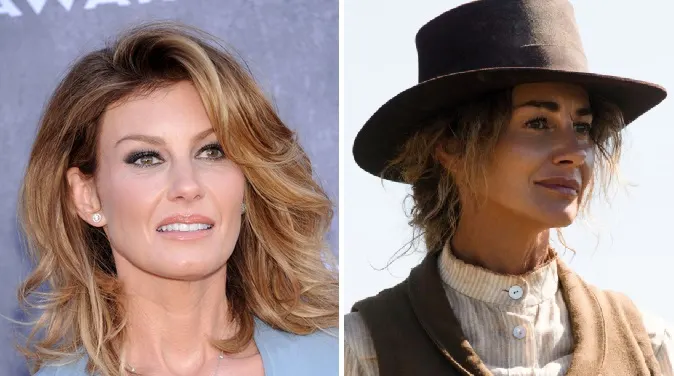 Faith Hill is an American singer, actress, and record producer who plays Margaret Dutton. She was born on September 21, 1967, in Ridgeland, Mississippi.
Hill is married to her onscreen husband, who is played by McGraw, in real-life. Like her husband, she is one of the most successful country music artists, having sold over 40 million albums. She has won numerous awards inducing five Grammy Awards, 15 Academy of Country Music Awards, and six American Music Awards.
Outside of 1883, Hill appeared in Touched by an Angel (2015), Promised Land (2012), The Stepford Wives (2004), and Dixieland (2017). She also appeared in a flashback scene of Yellowstone.
4. Audie Rick as John Dutton Sr.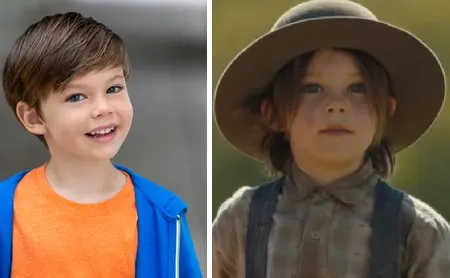 Audie Rick is an American actor who plays a young John Dutton Sr. who is the grandfather of John Dutton in Yellowstone. He was born on December 20, 2015, in California.
Rick is relatively new to the acting world. His other credit outside 1883 is playing Luke Skywalker in Kenobi: A Star Wars Story (2022).
5. Sam Elliott as Shea Brennan
Sam Elliott is an American actor who plays the troubled Shea Brennan. He was born on August 9, 1944, in Sacramento, California.
Elliott has had great success in Hollywood as a movie star. He has won numerous awards, including the National Board of Review for Best Supporting Actor and the Critics' Choice Television Awards for Best Guest Performer in a Drama Series. He has starred in nearly 100 film and television credits to his name.
Elliott has starred in numerous Westerns during his career. Some of Elliott's most notable roles include Tombstone (1993), The Hi-Lo Country (1998), The Big Lebowski (1998), Hulk (2003), Ghost Rider (2007), Justified (2010-2015), The Ranch (2016-2020), and A Star is Born (2018).
6. LaMonica Garrett as Thomas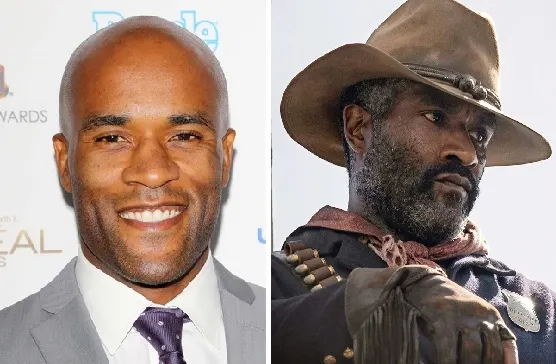 LaMonica Garrett is an American actor and former professional Slamball player. He was born on May 23, 1975, in Sacramento, California.
While taking acting classes, Garrett played Slamball professionally, which is a hybrid between basketball and football played with trampolines. Garrett's acting credits include One Tree Hill (2008), Transformers: Dark of the Moon (2011), Sons of Anarchy (2011–2014), Designated Survivor (2016–2018), and Arrow (2018-2020).
7. Eric Nelsen as Ennis
Eric Nelsen is an American actor and producer who plays Ennis. He was born on June 26, 1991, in West Palm Beach, Florida.
Nelsen is an award-winning actor, as he has won three Daytime Emmy Awards and one Tony Award. His award-winning work includes The Bay (2010–2017) and the broadway play The Inheritance (2019–2020).
At just 23, Nelsen became the youngest producer to win an Emmy Award. His most notable roles outside 1883 include iCarly (2007), All My Children (2013), A Walk Among the Tombstones (2014), and The Affair (2018).
Also read: Who Is Eric Nelsen? 9 Facts About the Ennis in 1883 Actor
8. Martin Sensmeier as Sam
Martin Sensmeier is an American actor and model who plays Sam. He was born on June 27, 1985, in Anchorage, Alaska.
Sensmeier's most notable roles include The Magnificent Seven (2016), Westworld (2016), Wind River (2017), The Ice Road (2021), and Rutherford Falls (2021). He also plays Martin, Monica Dutton's physical therapist in Yellowstone.
Also read: Who is Martin Sensmeier? Sam Native American Actor on 1883
9. James Landry Hébert as Wade
James Landry Hébert is an American actor, producer, and writer who plays Wade. He was born in New Orleans, Louisiana, on October 4, 1984.
Hébert's most notable roles include Stranger Things (2017- ), Once Upon a Time in Hollywood (2019), Agent Carter (2015), and Taken (2017-2018). He also is a star, writer, and producer of Sunset Cowboys (2021 -).
10. Gratiela Brancusi as Noemi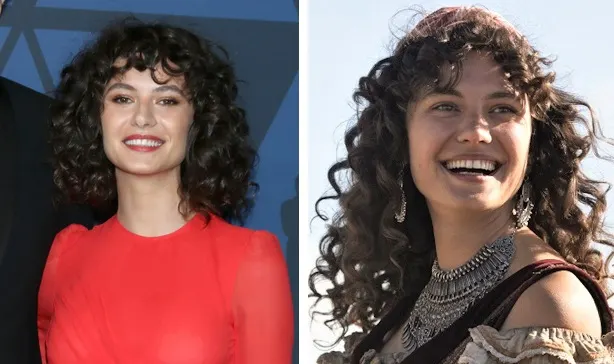 Gratiela Brancusi is a Romanian actress who plays Noemi. She was born on July 23, 1989, in Timisoara, Romania. After recently switching careers to become an actress, 1883 is Brancusi's only acting credit to date.
Also read: 1883 Actors Who are Cowboys in Real Life