This post may contain affiliate links. We earn from qualifying purchases. Learn More
The 1883 prequel series is filling a much-needed gap for Yellowstone fans awaiting the arrival of season 5. Plus, we get to see some new faces in our favorite Yellowstone setting.
But who are the 1883 actors, and who are they married to or dating? At least two couples are starring in the limited series.
Tim McGraw is married to Faith Hill
The country music star couple Tim McGraw and Faith Hill star alongside one another in 1883 and have also been married since 1996. The pair have three children together.
McGraw and Hill met at a concert in Nashville in 1994, and then Hill joined McGraw on tour in 1996. Sparks flew, and McGraw proposed to Hill while they were on tour. They married shortly after, and the rest is history.
Hill was previously married to music publishing executive Daniel Hill from 1988 to 1994. McGraw was still dating Kristine Donahue in 1994.
What's the secret to their long-lasting connection? Well, regular getaways to their private island in the Bahamas, called Goat Cay, can't hurt!
Also, read our guide on Tim McGraw in 1883.
Sam Elliot is married to Katherine Ross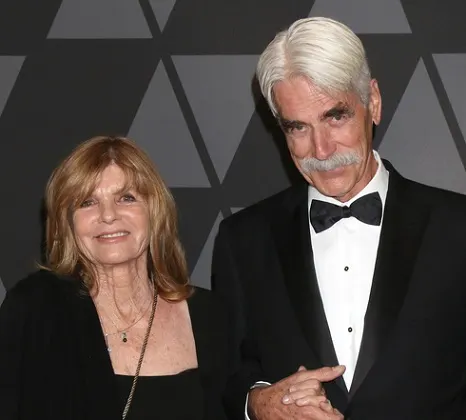 Sam Elliot has been married to the legendary actress Katherine Ross since 1984. Ross has been captivating viewers on screen since the 1960s. He is her 6th husband! But Ross is no black widow, all of her marriages with men from the industry ended in divorce.
Also read: Who Is Sam Elliott? Actor Who Plays Shea Brennan in 1883
Taylor Sheridan is married to Nicole Muirbrook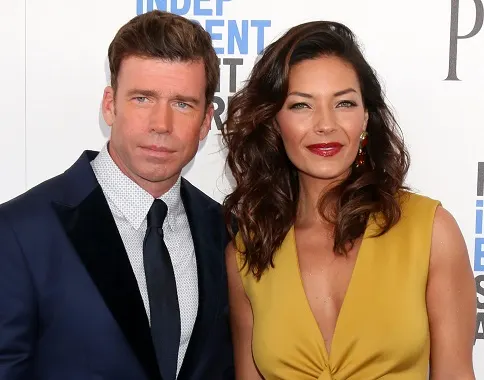 Taylor Sheridan is married to the actress and model Nicole Muirbrook. She is best known for her appearance on How I Met Your Mother (2005-2014) and was widely speculated to be Ted's future wife before the final plot was revealed.
The pair have been married since 2013, and Muirbrook often posts loving messages on her social media for her husband.
She is also a real-life cowgirl, growing up on her family's ranch in Wyoming. In 2020, she won the Careity Foundation team ride.
Eric Nelson is married to Sainty Reed
Eric Nelsen has been married to voice actress Sainty Reed since 2013. She is best known for her voice acting, especially in the Trolls franchise (2018-2019), and has won three Emmy Awards for her voice acting and producing work.
Sainty is from Fort Worth, Texas, where the couple currently live, and they have two children together.
Martin Sensmeier is dating Kahara Hodges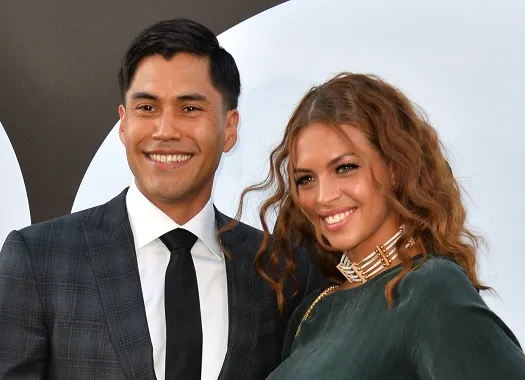 Martin Sensmeier is in a committed relationship with Kahara Hodges. The pair had their first child together in 2020.
While Sensemeier is of native Alaskan descent, singer and model Hodges is of mixed Navajo, Mexican, English, and African descent. She first gained public attention in 2013 when she sang the Navajo anthem for the state of Arizona.
She currently has a thriving modeling career, including appearing for the Kim Kardashian West beauty line in 2019.
Billy Bob Thornton is married to Connie Angland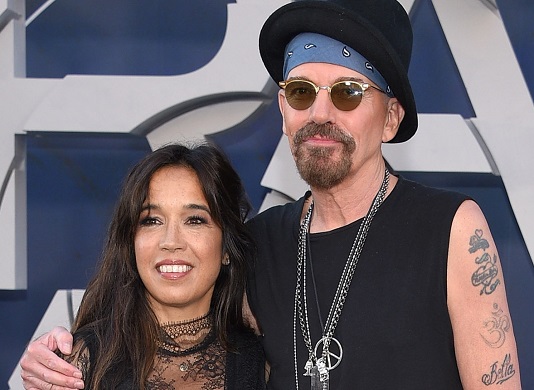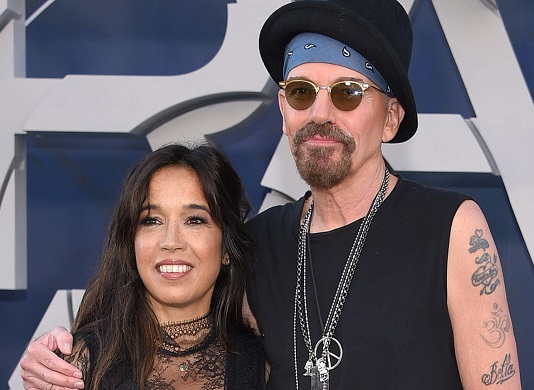 Billy Bob Thornton is best known for his very public relationship with actress Angelina Jolie, but he has been married to makeup artist Connie Angland since 2014, and the pair have been dating since 2003.
Thornton has actually been married six times, including to Playboy model Pietra Dawn Cherniak. He is also well known for dating actress Laura Dawn from 1997-1999 until he abruptly broke up with her to marry Jolie in 2000. The two were known for wearing vials of one another's blood around their necks.
Thornton started dating Angland in 2003, shortly after his divorce from Jolie, saying that he had no intentions of marrying again, but the pair eventually tied the knot in 2014.
Tom Hanks is married to Rita Wilson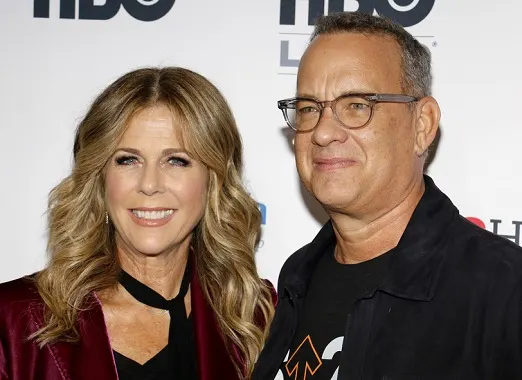 Actors Tom Hanks and Rita Wilson are also a married couple featured in the 1883 cast. The two married in 1988, with Hanks converting to Greek Orthodoxy to marry Wilson.
Prior to his marriage to Wilson, Hanks was married to actor Samantha Lewes from 1978-1987. They have two children together, including Hanks' look-a-like actor son Colin Hanks. Sadly, Lewes died of bone cancer in 2002.
Hanks and Wilson found themselves on set together several times since 1981, including in Sleepless in Seattle (1993), That Thing You Do (1996), A Man Called Otto (2022), Larry Crowne (2011), and The Bonfire of the Vanities (1990). They have two children together.
Also read: Why Did Tom Hanks Make a Cameo Appearance in 1883?
Gratiela Brancusi was married to Tim Robbins
The Romanian actress Gratiela Brancusi was married to the famous actor Tim Robbins from 2014-2020, but their marriage only became public knowledge when Robbin filed for divorce, citing irreconcilable differences.
Time Robbins, best known for his role in The Shawshank Redemption (1994), was previously in a relationship with actress Susan Sarandon for 25 years.
Dawn Olivieri was previously dating Bryn Mooser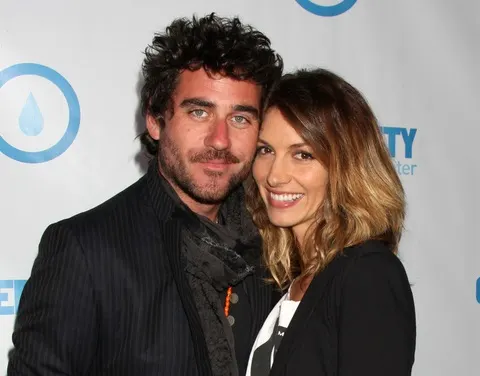 Until recently, Dawn Olivieri was dating the humanitarian and filmmaker Bryn Mooser. The pair met at an earthquake relief event in Haiti in 2010. Before meeting Olivieri, Mooser was previously engaged to actress Maria Bello.
Also read: Who the Yellowstone or 1923 Cast are Dating or Married to in Real-Life