Our readers support us. This post may contain affiliate links. We earn from qualifying purchases. Learn More
The Paramount original series 1883 (2021-2022) is a prequel to the neo-western drama show Yellowstone (2018- ).
The focus of the series is the ancestors of the Dutton family and their journey across the Great Plains to settle in Montana.
Just like its parent series, 1883 puts great emphasis on the authenticity of its characters, especially the cowboys.
Employed by two Pinkerton Agents from Fort Worth, the cowboys of 1883 are there to help protect a caravan of German immigrants traveling towards Oregon.
While they certainly seem real on the screen, are these cowboys demonstrating genuine skills or a series of well-rehearsed acts?
As a matter of fact, none of the show's core cast are real-life cowboys. Legendary actors Sam Elliott, Tim McGraw, Faith Hill, as well as the actors playing Elsa and cowboys Ennis and Thomas all attended "Cowboy Camp" to learn how to accurately portray their characters.
And so the question remains, are there any real cowboys in 1883?
James Landry Hébert (Wade)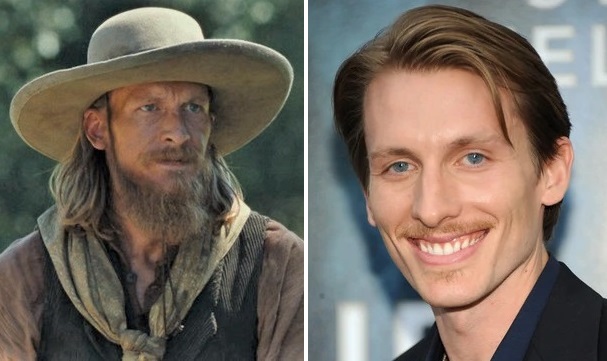 Wade is the caravan's lead cowboy in the show who was hired by agents Thomas and Shea to protect the travelers. In the first half of the season, he is frequently seen in the company of Ennis herding cattle.
Wade in 1883 is portrayed by Louisiana-born actor James Landry Hébert (pronounced a-bear). It is clear from his Instagram that Hébert has a true passion for horses, being the owner of several equines himself.
According to Cowboys & Indians, Hébert was adopted by a family from an Indian reservation after being orphaned at an early age.
Upon graduating high school, he left the reservation to study theater at Louisiana State University.
A Cowboy At Heart
In his early working life, Hébert tried out various occupations, including horse wrangler and band manager. He ended up settling in New Orleans where he began his career in film.
Other than 1883, Hébert appeared in the lead role of the Texas thriller Two Step (2015), played Axel in Season 2 of Stranger Things (2016- ), and shared the screen with Brad Pitt in Once Upon a Time… in Hollywood (2019).
Despite being an accomplished actor, Hébert is still a cowboy at heart and spends his off-screen time working as a ranch hand near his home in Acton, California. He is also an avid environmental activist and advocate of humane horsemanship.
To learn more about Hébert's background with horses and how he got into acting, check out his interview with Cowboys & Indians:
Alex Fine (Grady)
1883 viewers can admire Grady's impressive horsemanship skills early on in the series when he agrees to help round up a herd of longhorns for the journey.
While the actor who plays him isn't your typical cowboy, he does know a thing or two about bull riding. Alex Fine got into the extreme sport following a bet with one of his clients who didn't believe he could do it.
Since then, bull riding and rodeo became a passion of Fine, who is a personal trainer by profession. He uses mobility training to increase his flexibility and various strengthening exercises to prepare for his rides.
Also read: Why Did Tom Hanks Make a Cameo Appearance in 1883?
Alex Fine Trains Many Actors and Celebrities
Originally from Cincinnati, Ohio, Fine attended Central Michigan University where he studied Military Science and played for the university football team. He now lives in Los Angeles and works as a fitness/personal trainer for elite athletes and TV celebrities.
Due to his ability to produce results quickly, Fine has attracted a clientele of high-profile actors, such as KJ Apa, Jennifer Aniston, Kelly Ripa, Mark Consuelos, Reggie Bush, and others.
Though Fine spends most of his time at the gym, he also enjoys riding ATVs, competing in rodeo, and hanging out with his celebrity clients.
Aside from 1883, Alex Fine has appeared in the television series Iron Sharpens Iron (2020- ).
Also read: 20 Best 1883 Characters Ranked
Taylor Sheridan (Charles Goodnight)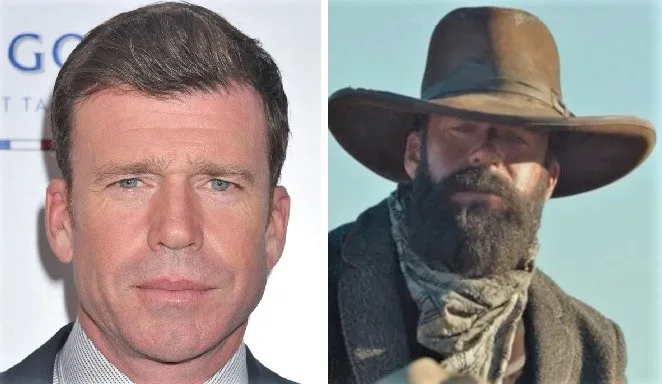 Taylor Sheridan's character Charles Goodnight in 1883 is a rancher and hunter of cattle thieves in the Yellowstone prequel. His character is based on a real historical figure of the same name, who is regarded as the most famous Texas rancher of all time.
Charles is played by none other than the creator of the Yellowstone universe, Taylor Sheridan. With both his acting and writing, Sheridan radiates authenticity that comes from his background in ranching and horses.
Growing up on the family ranch near Cranfills Gap in Bosque County, Texas, being a cowboy was a way of life for Sheridan. At the age of 14, he got his first job on a cattle ranch where he worked for $400 a month and a bunk.
After graduating high school in Fort Worth, Sheridan continued his studies at Texas State University. However, he soon dropped out and was drifting from job to job before he met a talent scout and began his career in acting.
Since then, the actor turned writer, director, showrunner and executive producer created many successful Western movies and series. He currently has nine TV shows on the air or in the making, including Yellowstone and 1883.
Taylor Sheridan Owns More Than 100 Horses
The Yellowstone creator is fortunate enough to be living his childhood dream on his ranch in Weatherford, Texas.
He is the owner of more than a hundred ranch and show horses and competes regularly in cutting and reining. He also provides most of the horses for his movies and TV shows.
What's more, Taylor Sheridan co-owns the historic 6666 Ranch where parts of Yellowstone Season 4 were filmed. There, he produces legendary Quarter horses and Angus cattle and provides a range of services to ranchers.
As mentioned in our 1883 filming locations guide, even some scenes in 1883 are filmed on Sheridan's 6666 Ranch. One such notable scene is the harrowing river crossing.
When he's not filming or working on the Four Sixes Ranch, Sheridan enjoys spending time with his wife Nicole Sheridan, and twelve-year-old son, Gus. His daily life consists of early starts and working on the range with his horses and cattle.
"It's something I've done my whole life," he says. "Go out to west Texas, you'll find fifty [cowboys] way better than me, but yeah, it's what I did for very little money a long time ago. And now I do it for free, or one could argue I recreate it for a lot of money." (Source: Emmys.com)
Here is a great behind-the-scenes video of Taylor Sheridan and the actors cowboy boot camp before filming:
Also, read our similar article on Yellowstone actors who are real-life cowboys.